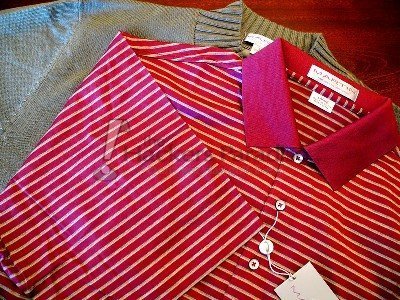 Recently, I had a chance to talk to Teri Martin, President of Martin Golf Apparel, about a number of things related to the brand and the golf apparel industry. Along with the interview, Martin supplied a few items from their 2013 Fall line for me to sample. THP featured an article on Martin when the brand launched in Spring 2012, so we were eager to see what they had been up to since then.
It should be noted that the Martin Golf Apparel line is sold exclusively in the pro shops of private clubs, so if you are a member or a guest, take a moment to look for them.
The items I sampled included two Pima cotton polo shirts and a Merino wool ¼ zip windsweater. All three items were distinctly suited for autumn in color and design and layered perfectly together. There is a feeling of luxury that you get from a high-end Pima or Merino garment that you really can't get anywhere else. The textures of the fabric offered an extremely pleasing sensory experience and were very comfortable, both on the golf course and in an indoor setting. In addition to feeling great, there is an unmistakable luster to these shirts that has to be seen to be appreciated.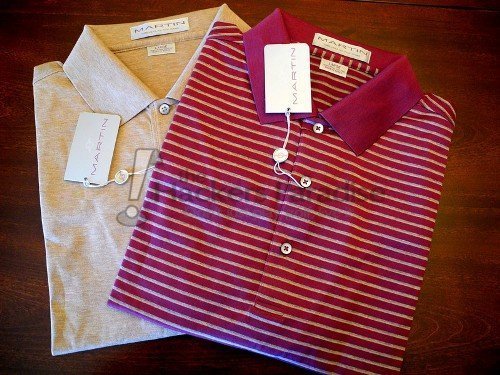 Both polo shirts, the Classic Lisle and Abbey Stripe Lisle, ran true to size, with a standard "American" cut, meaning there was a little more room in the mid-section. However, neither was so large as to give an un-kept look and they both tucked in nicely. Sleeve length was right at the elbow, so something I'd consider standard. With a fabric like cotton, there is a little more attention required when laundering. I found cold wash and low tumble dry worked best for me, though there is the chance that one may need a quick iron.
The Italian Merino ¼ zip windsweater was a great layering garment that came in very handy for October weather, with its cool mornings and warmer afternoons. While it is fairly lightweight, there is a silky liner that helped block wind quite well. The light weight made it a good sweater for taking golf swings, as did the elastic cuffs, which held in place perfectly all day. Again, the sweater ran true to size, though I did size up to make layering more comfortable and it worked out perfectly. I love a good sweater and this one will be finding its way to the golf course often in the coming weeks.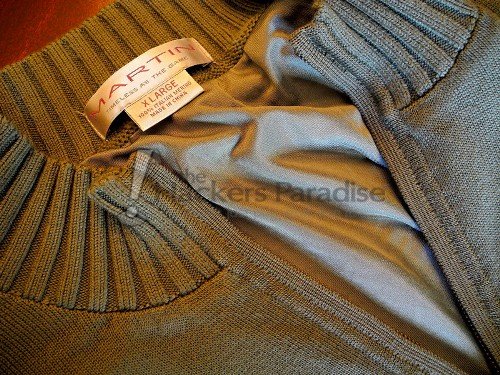 For more information on Martin Golf Apparel, you can check out their website, www.martingolfapparel.com, but as I noted – you'll need to visit a pro shop to see the actual product.
Thanks for talking to us, Teri.   You have a rich history in the golf apparel business. Can you talk a little bit about your accomplishments and how you got to where you are today?
I have always been close to the apparel business because of my family and my exposure from a young age.  My father worked at Gant and Hathaway Shirt companies and was always sharing his work with us and asking our opinions.  
I worked at one of the first Polo/ Ralph Lauren shops during my college years in Washington, D.C. and was the only female salesperson in the Men's department.  I then went on to work at Britches of Georgetown, which was a very fine men's clothier in the Mid-Atlantic.  I took a few years off to have a family and start my own visual merchandising company.  It was at this time that I was asked to join the family business which was called Westport Supply. We provided private label sportswear for customers like Brooks Brothers, Lands End, Eddie Bauer to name a few.  
Several years later my father, brother and myself started Fairway & Greene.  We grew that company at a record rate from 1996 to 2006 when it was purchased by an investment group out of Canada.  I designed the Ladies line at F&G for 14 years and the Men's for the last four years from 2006 to 2010 when we parted ways.  I consulted with Augusta on the Ladies designs for the tournament for 2009 and 2010.  
We started Martin Golf in 2011, when I convinced my father to come out of retirement to try and find factories that wanted to make a superior product instead of where the business had gone with cost cutting and inferior products flooding the marketplace.
Where did you get your inspiration for this line?
I'm an old soul.  I find inspiration from old books, magazines, movies and of course, the yarn store!
What type of consumer did you have in mind when you created the Martin Golf Apparel brand? How are you able to connect with them?
We believe that there is a purist out there – who longs for quality.  He is elegant.  This could be in the car he drives, the wine he drinks, the shoes he wears, the restaurants he frequents, etc.   Our target customer likes to look a certain way when he is on and off the course.   He belongs to a club and spends time there.  We know that the golf shop is a unique specialty store with a customer base that loves to support the pro – therefore we have targeted the PGA professional as our core customer.   We love that our product is only found in the finest golf clubs and resorts in America.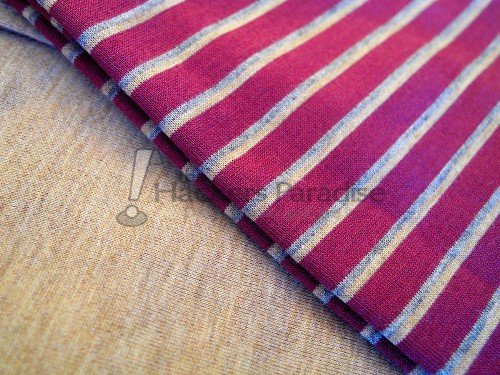 We've taken a look at both your Fall and Spring lines. Obviously there are some differences there in colors and patterns. What type of feeling are you trying to create with the different seasons and what colors do you look for to do that?
What I have found most interesting about golf apparel is that you have to be flexible and nimble.  You cannot design a line for the golfer that is "too seasonal".   I remember when I first started designing the Ladies Fairway line for Fall. I created lots of sweaters, and outerwear and long sleeve knits.   The reality was that I was living in Connecticut and the people buying the line were playing golf in Florida and California. I had to look at where the golfer was physically playing golf for that season.  
I had to start thinking about colors and patterns that were more fitting for other regions of the U.S.   You also have to design a line knowing that the average shop takes two deliveries.   You have to be conscious of the cyclical nature of the game.
With such a large shift towards synthetic fabrics in recent years, you are one of the few golf apparel companies working strictly with natural fibers. Why is that, and what benefits do you feel your product offers that synthetics can't?
I think I said it earlier – we are for the purist.   We are for a man that loves the look and feel of cotton against his skin.  
I think one of the biggest oxymorons I have come across is the pro or assistant pro who is wearing a tech/polyester shirt with a cotton undershirt. I truly believe that the synthetic fabrics are more for easy care than they are for moisture wicking/management.    I would love to challenge the tech guy to try my mesh/pique shirt on a hot day and see just how cool it really is.   I can't compete with a tech shirt in the easy care department, but I can compete on the make, the color, the styling and the longevity of the shirt.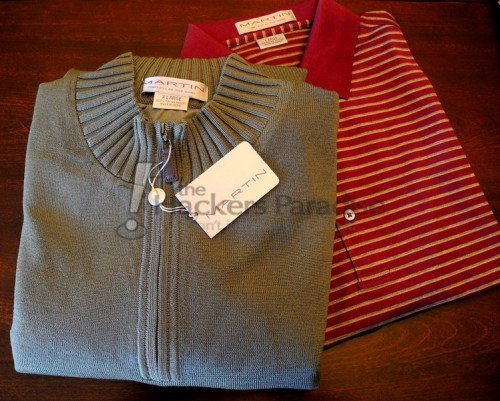 From everything I've read and watched, your focus is steadfastly centered on high quality raw materials for a high quality finished product. How do you control quality on the long journey from the field to the pro shop?
We start with the finest raw materials that are processed with attention and care – no rushing at any stage.    We have factories and partners that are constantly challenged to meet our high standards.   We have on-the-ground personnel that work for us – not an agent, nor the factory – to instill our processes and workmanship at every step in the manufacturing process.
Once the finished product is ready to ship we have another inspection prior to departing the factory.   Upon receipt in our warehouse we then inspect it once more.   Lastly, 90% of our products are embroidered with the specific club's logo, another process that is methodical in precision and care.  We inspect the garment a final time before it is shipped to our customer in a box that has reinforced sides and the product is double wrapped in glassine to protect it in transit.
There is a certain luster or shine, along with an almost silky feel, to the Pima shirts we've sampled. How are you able to create that finish and can we expect it hold up over time?
It's a proprietary process/recipe that starts with the raw yarn being singed to burn off impurities, it is then immersed in a bath that contains additives that help seal in the color and lock in the yarn so that it will retain the sheen and luster for years.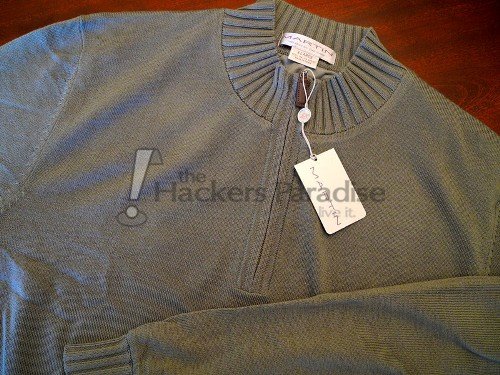 You are exclusively a green grass brand. Can you elaborate on the reason behind that? Do you have plans to expand into online sales or brick and mortar stores?
We support the PGA professional by only selling to him.   We are evaluating selling specific styles online, because as I mentioned before, an average shop can only bring in two deliveries. When you design four deliveries and multiple layering pieces and bottoms you are always going to have product that the shop just can't buy.  The number of weekly inquiries I receive about 'where can I buy your product if I don't belong to a club' tells me that we have a whole market of gentlemen out there who know and want quality but may not play golf.
Your company's tag line is "Timeless as the Game". With what seems like continual evolution in fashion, how does Martin Golf Apparel remain relevant as a brand and as a source of golf fashion as time progresses?

Dressing well never goes out of style and is as timeless as Cary Grant, Fred Astaire, Steve McQueen, and Arnold Palmer.  Timeless as the game is both the game of golf and the game of life.