Matrix has managed to generate a decent amount of buzz recently by having a prototype shaft in the driver of the eventual 2015 Players Championship winner. Much of that chatter though has been centered on trying to find out just what the shaft was and its traits, as it has definitely been a release with vagueness around it. Well, that prototype shaft is the newest offering from Matrix which they are calling the "Reign Black" and THP was recently able to get both profile offerings for review. These are intended to be a highly limited release using High Modulus materials where each shaft will have its own unique serial number. THP was sent the G-60B and G-70T versions of the Reign Black to spend time with.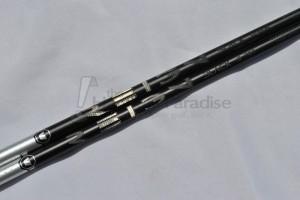 About the Matrix "Reign Black" Shafts:
Making its debut from the prototype version used in the victory at the 2015 Players Championship, the Reign Black is an Ultra-Premium shaft using high modulus low resin materials with double bias wraps creating lower torque to give optimal feel at impact with tight dispersion.
G-60T & G-70T – Lower spinning and launching design with a softer butt section for more feel in the hands and a stiffer tip section to optimize dispersion.
o    "T" = "Traditional" weighting
G-60B & G-70B – Mid launch and spin with more weight in the butt section to offset todays longer build lengths and heavier head weights.
o    "B" – "Backweighted"
Available only in S-Flex and X-Flex
Each shaft has its own individual serial number
Limited release
Available through "Matrix Authorized Dealer Network"
MSRP: $500.00
| | | | | | |
| --- | --- | --- | --- | --- | --- |
| SHAFT | LENGTH | WEIGHT | CG | TORQUE | TRAJECTORY |
| G-60T X-Flex | 46" | 67g | Standard | 2.9° | Low |
| G-60T S-Flex | 46" | 65g | Standard | 2.9° | Low |
| G-70T X-Flex | 46" | 76g | Standard | 2.7° | Low-Mid |
| G-70T S-Flex | 46" | 74g | Standard | 2.7° | Low Mid |
| G-60B X-Flex | 46" | 68g | High | 2.9° | Mid |
| G-60B S-Flex | 46" | 67g | High | 2.9° | Mid |
| G-70B X-Flex | 46" | 78g | High | 2.5° | Mid-High |
| G-70B X-Flex | 46" | 76g | High | 2.5° | Mid-High |
Technology Breakdown:
When it comes to shafts in particular, it's useful to many to break down some of the terms and technology that companies like Matrix are applying to them in order to make them, hopefully, a bit more understandable to the masses. With the Reign Black line, that proves more difficult than with other releases due to the general lack of finite information. One thing we definitely can look at however, which is a very trendy one in a lot of very popular shafts on the market right now, is "High Modulus Material".
The Reign Black shafts feature what Matrix refers to as "High Modulus – Low Resin" materials within their makeup. Simply put, when we are talking of the carbon fiber composites used in graphite shafts, "high modulus" means added strength without the added thickness that is typically required when trying to accomplish the same shaft traits with standard materials. A good way to get a mental picture of this is that high modulus carbon fiber means less overall material can be used thanks to the overall weave/structure as well as its "MSI". MSI is currently one of the big "hot" phrases as it pertains to shafts. It is the number of pounds per square inch the material can take. Higher means less material can be used, while lower leads to more required thickness to accomplish the same design characteristics. Some popular shafts are going so far as to stamp their shafts' MSI on the graphics of the actual shaft,  but here we don't have a hard number. Obviously though, with more complex materials comes a higher price point, and with the $500.00 tag here it paints a pretty clear picture of that.
Aesthetics
Sometimes, the simplest things turn out to be the most eye-catching and this is certainly the case with the Reign Black shafts. In a single word, "stealth" would be a good descriptor, and given that Matrix intends for this line to be a limited release it only makes sense. The Reign Black features a two tone finish with the mid to tip section being matte black and the butt portion a gloss silver that really contrasts quite well. In terms of graphics, the butt section features the standard "Matrix" graphics we see with the majority of the company's shafts, but they are raised up rather than just being painted on flat as with the other shafts. Additionally, all of the graphics and information on the matte black region of the shaft are done with laser etching instead of paint and it really plays up the "stealth" aspect. The Reign Black really does look great, and will match well with pretty much any driver head out there.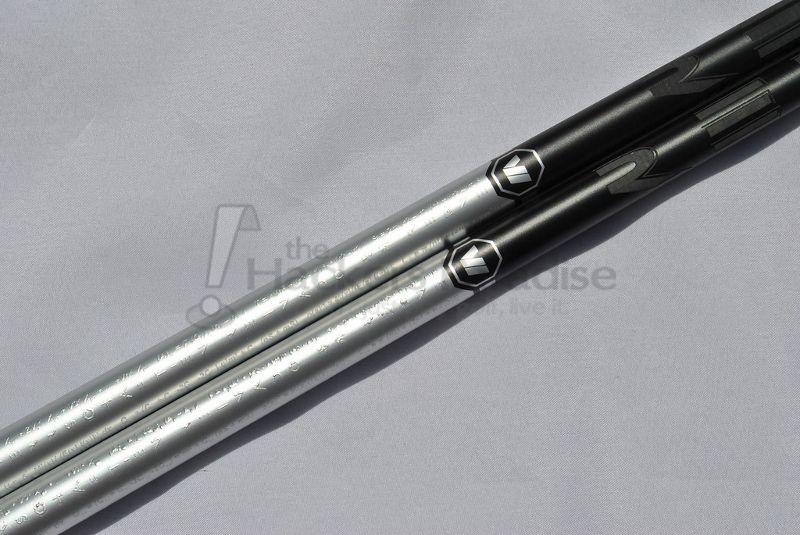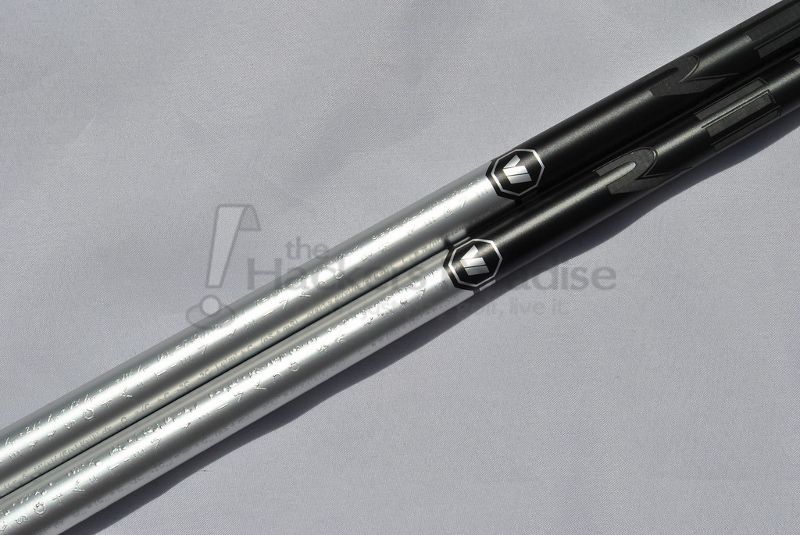 Performance
For this review THP spent time with the G-70T and G-60B versions of the Matrix Reign Black shafts and paired them with two different heads for the sake of data collection and comparison based on varying head profiles and adjustments. In all instances the shafts were installed to play at this reviewer's preferred D4 swing weight and also 46" playing length. After butt trimming to length, the 70T played at 72g and the 60B at 62g.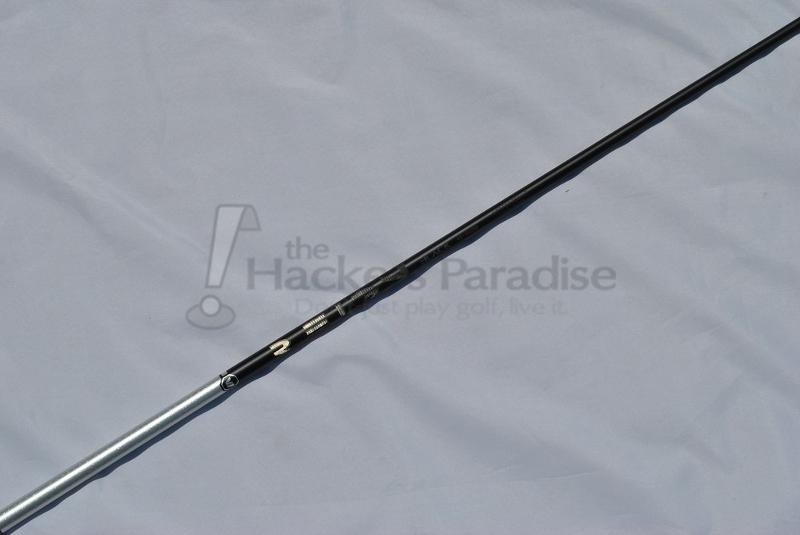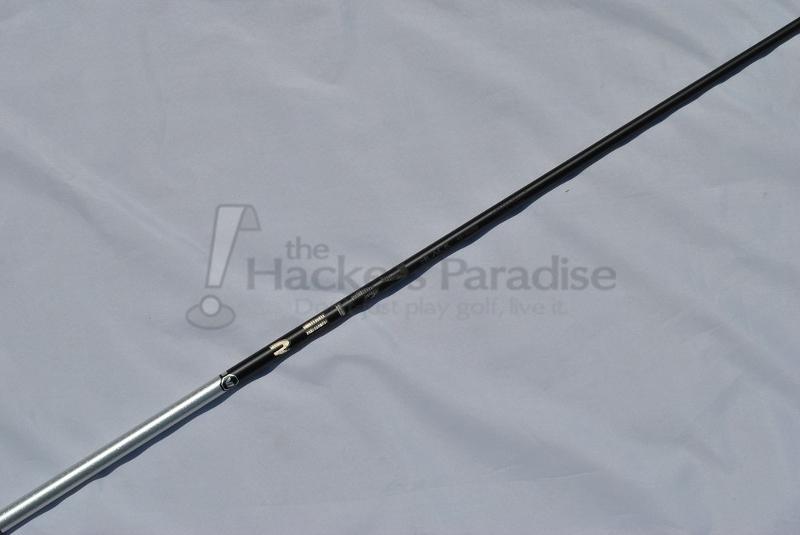 As with any shaft review, it is imperative for it to be understood that proper fitting is the key to unlocking the full potential of any shaft and finding the most effective setup for each individuals swing. Simply put, not all shafts will play the same way for all swings. The Reign Black line is available through fitters within the "Matrix Authorized Dealers Network" and those can be found on their website.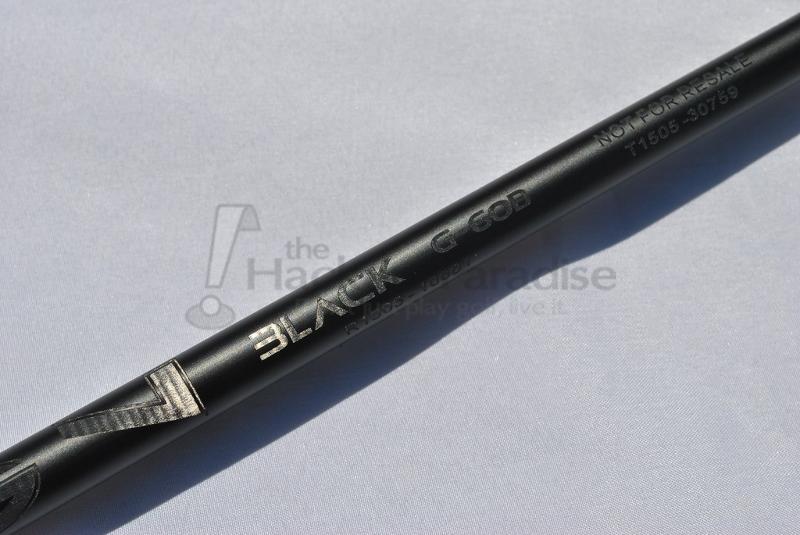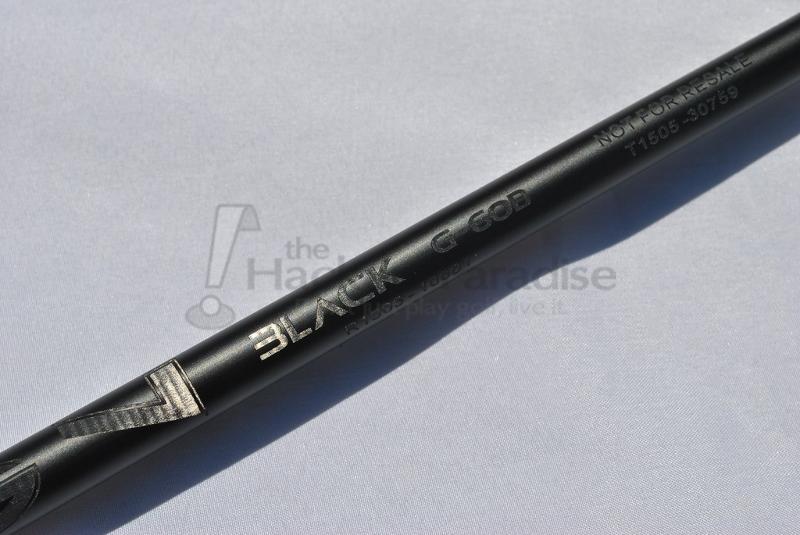 Where "feel" is concerned, this reviewer will admit that based on the lack of hard information as well as aesthetics, there was a bit of trepidation entering this review that they would be quite rigid like the Black Tie. It is certainly a bit silly to base preconceptions on something like looks, but when you have little else to go on, it is sort of the next natural step. Luckily, the G-70T and the G-60B were quite different than that. In fact, they both showed a very nice blend of stability and feel through the swing. The G-70T (when prepped) weighed out to 72g, and though the overall heft when installed is definitely noticed in hand, this shaft ended up having the most fluid feel for this reviewer. This most likely has to do with the shaft being softer in the hands. On the other end, the G-60B checked out at 62g when prepped and will undoubtedly fit many more golfers based on weight alone. However, because the "B" is the "backweighted" model, it did not have quite the same feeling as the traditionally weighted G-70T, due likely to the added thickness/weight in the butt region of the shaft. It should be clear though that the G-60B was not a "bad" feeling by any means, but there was a difference for this reviewer.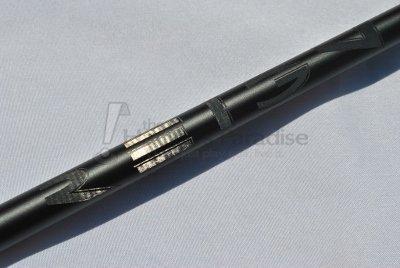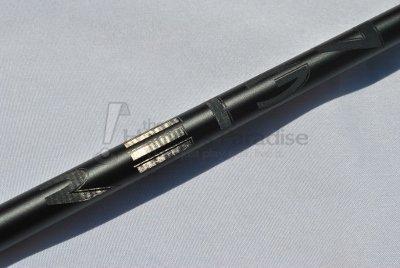 The G-70T is classified by Matrix as a "low-mid" trajectory shaft with low spin while the G-60B is considered "low" and more of a mid-spin setup. While testing the two shafts in different heads and all available loft positions, both shaft setups showed to be pretty spot on with the classifications given by Matrix. The G-60B actually launched lower than the G-70T, which despite the information we have surprised this reviewer. This goes to show how crucial it is to understand that the performance of shafts is not a one size fits all thing. All told, both shafts worked to their apex well and even held up under some extremely windy conditions. Additionally, both showed the type of dispersion qualities one would expect out of a higher end shaft setup. While we all know that ultimately the dispersion and distance will again come back to fit in terms of flex and driver head, they certainly were not lacking for this reviewer. .
Final Thoughts
The Reign Black line of shafts is definitely a unique, albeit somewhat confusing release from Matrix. On one hand, it has a lot of really good buzz like two professional wins (2015 Players Championship and FedEx St. Jude Classic), a significant amount of high tech materials, limited release numbers with unique serial numbers, and a truly slick aesthetic look. On the other hand though, there simply is not a lot of information out there on them yet (not even on the Matrix website), and while it can drive up the intrigue to a point, it can also be a bit of a deterrent. With that said though, with multiple wins now we are almost sure to start hearing and seeing more released information and the performance is definitely there for those who have access to a chance to get fit with them. In all, it's another solid release form Matrix, and frankly, one not a lot of people saw coming.