Refreshed, renamed, and loaded with interesting technology "RULZ" returns to the forefront of the Matrix lineup with the multiple offering "SPEED RULZ" release.  The stealth appearance alongside visible "Mangsa" cross weave material combine to introduce intrigue, especially for those seeking the 'perfect' fit within a lineup.  For this particular review, the A, B, and C-Type shafts were provided to get a clear understanding of what golfers can expect with the Speed Rulz release.
In Hand Thoughts
What stands out immediately is the combination of technology and subtlety that Speed Rulz produces.  Despite Matrix offering in a red tip finish, the review shafts all came in a matte black lower half, which blends into the upper half and butt section, showing off the Mangsa material.  Users are able to actually feel the technology as the Mangsa weave is not level to the touch, giving a better understanding of how the profile is built.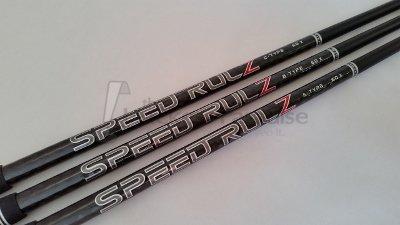 Alongside these visible elements, each of the shafts in the lineup (A-Type, B-Type, and C-Type) are nearly identical in design, making fitting less about what the golfer sees in hand, and more about what the numbers or flight offer.  This also reduces the ability for the golfer to try and manipulate their swing to accommodate what they expect to be a high launch or low launch profile.  It becomes much more about the shaft itself, as experienced on many occasions during on course and range testing.  While this particular tester was a big fan of the completely black Speed Rulz shaft, the secondary red option really seems to turn up the volume on appearance.
The Technology
Mangsa, as described by Matrix in an interview with THP in October, is "a visual, cross weave material that is strategically positioned to enhance stability and hoop strength without adding unnecessary weight. Mangsa is a higher fiber/lower resin content material compared to more traditional "1k" or "3k" carbon cross weave materials that have been previously used in golf shaft applications. You could find "Mangsa" being used in other aerospace and military applications."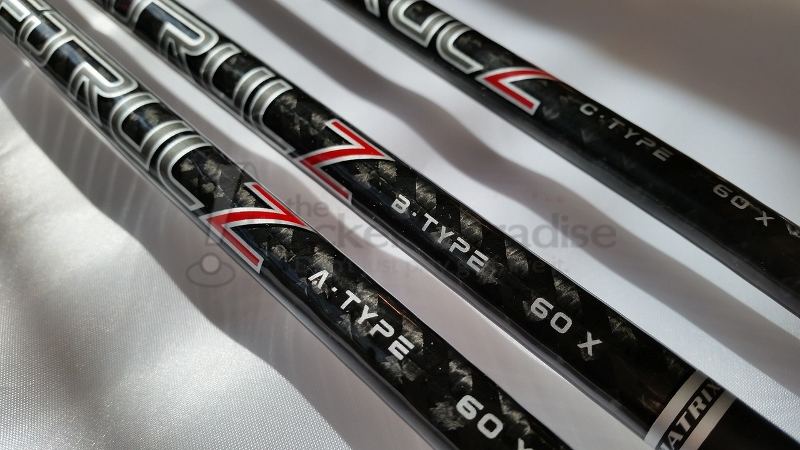 With graphite being so versatile in weight, Mangsa seems to do a nice job of eliminating some of the unnecessary material in areas that have been enhanced by the technology applied.  While this does not run along the entirety of the shaft, it's present in the section that is closest to the hands, bringing some confidence that it is impacting the way the shaft 'feels' through the swing.
Double Bias Wrap, as described by Matrix in an interview with THP in October, "a "bias" wrap refers to carbon fiber (pre preg) being wrapped at an angle, usually ~45 degrees, in the tip section of the shaft to control torque. Our double bias technique incorporates multiple bias wraps at different angles of orientation to fine tune the design intent from a torsional perspective providing extreme stability without feeling overly "boardy" at impact. Basically, you can really "go after it" without losing that important feel of stability through impact."
It is quite difficult to establish a baseline for shaft technology that is not visible to the eye or interchangeable when swinging the shaft, however it is plausible to react to the swing results in total, which proved quite enjoyable during testing.  While the difference between the A-Type and the C-Type is somewhat notable during the swing, tip stiffness was not a real concern unless a very poor swing is applied (even with the 60x profile provided for each type).  In short, there are plenty of 'board-ier' offerings available on the shaft market.
What to Expect From Each Type
A-Type, defined by Matrix: Stable El profile, slightly firmer in the mid-section, providing great feel with corresponding stability in a mid-spinning, mid/high launching profile. (50g, 60g, 70g)
With a slightly softer spike in EI profile in the upper mid-section, it came as no surprise that the A-Type provided the smoothest swing response of the three Speed Rulz offerings.  Alongside slightly higher spin (likely still in the mid-spin realm), testing produced a mid to mid-high launching experience without having an overly 'soft' profile through the swing.  This kind of profile will really support golfers who like a bit of give in their driver while achieving notable launch without high spin.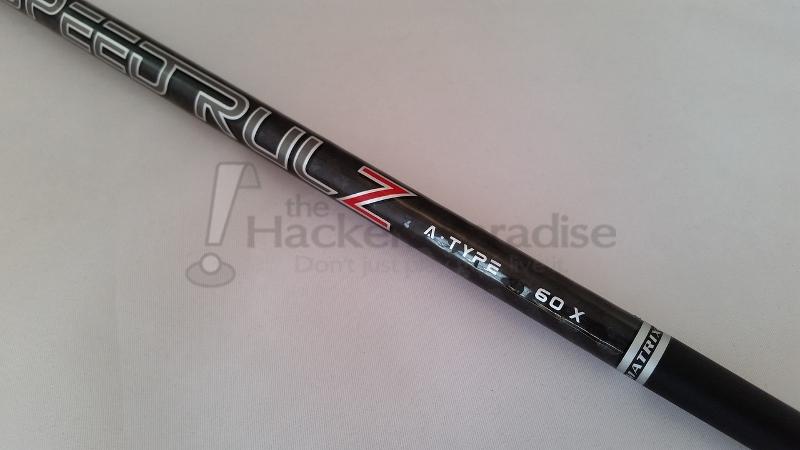 B-Type, defined by Matrix: Counterbalanced/Back-weighted profile featuring mid spinning, mid launching playability for heavier heads and longer builds. Consistently smooth El profile is slightly stiffer in the mid and butt sections. (60g, 70g)
The B-Type was played at a traditional shaft length during testing, however the balanced profile really rang true.  There is a sense of control with the counterbalanced design that really kept the swing timing in check, and never produced that improper lag profile that can be defined as a shaft "shudder" during testing.  While the carry results were slightly shorter than the C-Type, a large element of this differential was in a slightly higher ball flight (maybe one or two degrees on average).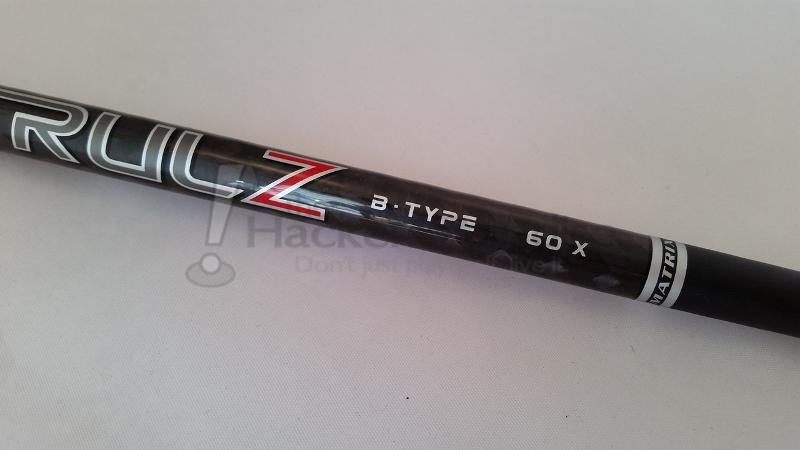 C-Type, defined by Matrix: Smooth, balanced, lower spinning and extremely stable profile featuring mid/lower launching trajectory with butt section. (60g, 70g, 80g)
Despite having what many would believe to be the most intimidating profile, the C-Type swings with great control and limited 'stoutness' when applying quality golf swings.  There is relative certainty that of the three, the C-Type offers the lowest launching profile and for this particular tester, the tightest dispersion off center.  The most visible and telling results of the C-Type during on course testing was the ball flight after it peaked. Rather than dropping out of the sky with a notable descent angle (common for this reviewer and many shafts), it seemed to continue on a more forward path, introducing slightly better carry numbers, and an increased potential for roll.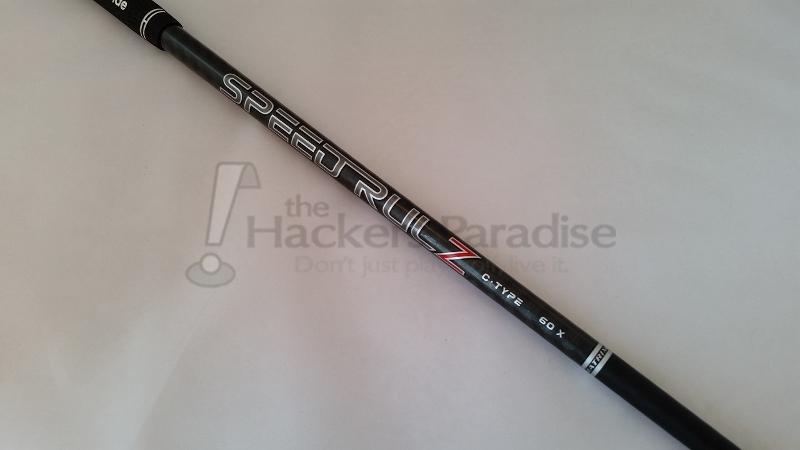 The Takeaway
During testing, the subtle launch and spin variances through the lineup really present the Speed Rulz as a well-rounded shaft design, which will support the ability for golfers to pair one of the three "Types" to their current gamer driver.  With a multitude of weight and flex options, there should be little trouble accommodating a diverse field of swings.  This is further complimented by a shaft line that cannot be visually differentiated beyond limited type, providing the golfer with limited swing bias when experimenting with the entire lineup.  For more information on the Matrix Speed Rulz shaft lineup, visit www.MatrixShafts.com.