With the release of their newest line of shafts, the VLCT, Matrix continues to combine R&D technology within a streamlined fitting setup/system. Recently with their "Flight System", we saw simplification through trajectory classification, but with the VLCT line the aim is to simplify via bend profile, swing weight, and swing speed.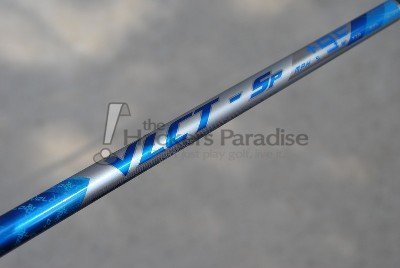 About the Matrix VLCT Shafts:
Matrix Shafts introduces VLCT, the latest modern design concept developed by the Matrix R&D team and led by Chief Designer Daniel You. VLCT joins the long list of premium woods shafts offered by Matrix, and is categorized as a speed shaft designed to obtain maximum head speed and control at impact.
Capitalizing on an innovative breakthrough in Matrix's DE Curve design technique, the VLCT family optimizes the flex profile of each shaft for the players swing speed. The rate change of the flex profile and curvature during the swing were evaluated and matched to the different speed ranges, maximizing head speed.
Within the VLCT family there are two versions, VLCT St representing the "Tour" version and VLCT Sp, representing the "Player" version. The VLCT St model is designed for standard tour type builds, and is for the player who wants to add to club head speed while maintaining control and workability. The VLCT Sp model represents the new generation of clubs that are built longer and with shallower aerodynamic heads. This version maximizes speed and allows for standard swing weights with longer builds.
The VLCT cosmetics feature a premium blue/chrome silver color scheme, with speed categories shown in replacement of traditional flexes. A visual representation of the DE curve is also shown to differentiate each speed model. The "Tour" version, VLCT St, will be priced at $375 while the "Players" version, VLCT Sp, is available at $275.
Both the Velox St and Sp are available in a number of weights, ranging from 55g to 80g, depending on the model. Flexes range from 75 (A) up to 115+ (XX).
Key Technology
As with all releases from Matrix, there is a significant amount of technology developed through many years of innovative R&D applied to their shafts. With the VLCT line there are two which are primarily featured:
"The "HD" Design refers to the hexadecagonal (16-sided) internal platform on which the shaft designs are built. HD allows for new levels of structural strength. With the stronger 16-cut butt section, Matrix engineers are able to better structure and strengthen the tip section without adding overall weight. At times this even lowers balance points to better match high MOI and low CG heads. The result is a stronger "tip-strength-to-weight" ratio than with any previous Matrix shaft."
"The DE Curve is a golf-specific measurement of the entire shaft created by Matrix.  This breakthrough provides our engineers with a predictive resolution for the design's role in effecting Spin Rate, Launch Angle, and Ball Speed.  For the club builder and golfer, this predictive ability allows for faster and more accurate club fitting.  For Matrix engineers, being able to predict spin, launch, and speed allows for faster and more accurate creations of future iterations".
Outside of those internal design features the VLCT line also features two more areas of performance optimization. Matrix is attempting to utilize a more concise and understandable fitting structure based around swing speed rather than flex and the general weight profiles to fit the variety of different head weights we are seeing in metal woods today.
Weighting and Bend Points
The VLCT shaft series has two major shaft profiles to go along with the variety of weight options offered. First is the St ("Tour") that is meant to be built into typical lengths and swing weights and has a stiffer tip section and slightly lower torque rating, making it the lower launching and spinning option of the two. Secondly, the Sp ("Players") profile is backweighted so that it can be built easier into the longer lengths and heavier driver heads we are seeing today, while still providing a mid to high launch and spin profile.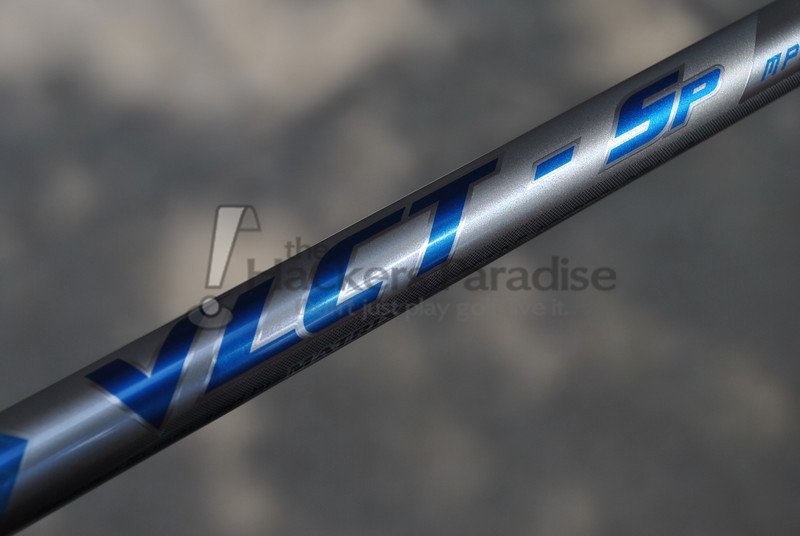 Matrix is also utilizing a different way of categorizing the VLCT line in terms of fitting. Rather than the traditional branding of the flex (i.e. "regular", "stiff", "extra-stiff"), they are instead using swing speed categories/ranges printed directly on the different shafts.  The goal is to simplify things for golfers as it pertains to where their particular swing speed fits within the shaft flex spectrum. The VLCT Sp and St shafts have speed designations of 85, 95, and 105 printed within their graphics and knowing which the shaft is best for the user is as simple as knowing swing speed. For example, a golfer with a SS of 100MPH would settle into the 95 rating.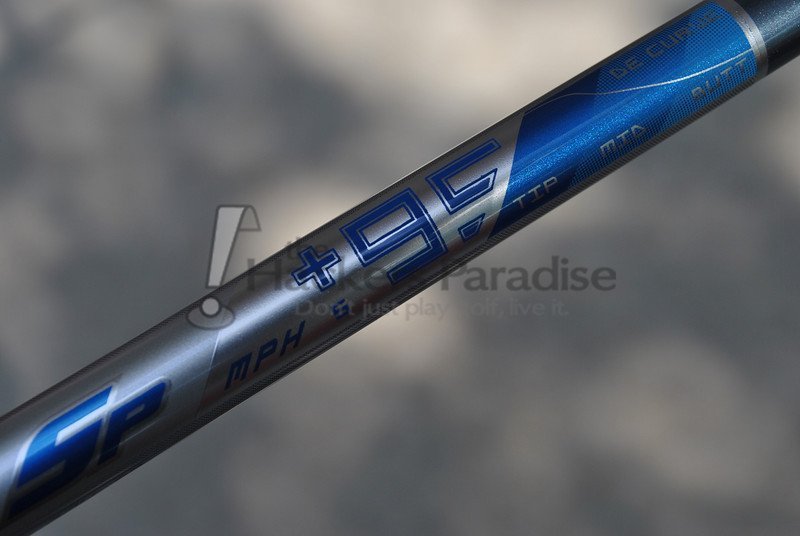 Aesthetics
Matrix is known for putting out some of the most eye-catching and well rounded aesthetic designs on the market, often featuring not just eye catching colors but also a myriad of other little nuances noticed when seen up close. The VLCT is seemingly a different direction aesthetically however.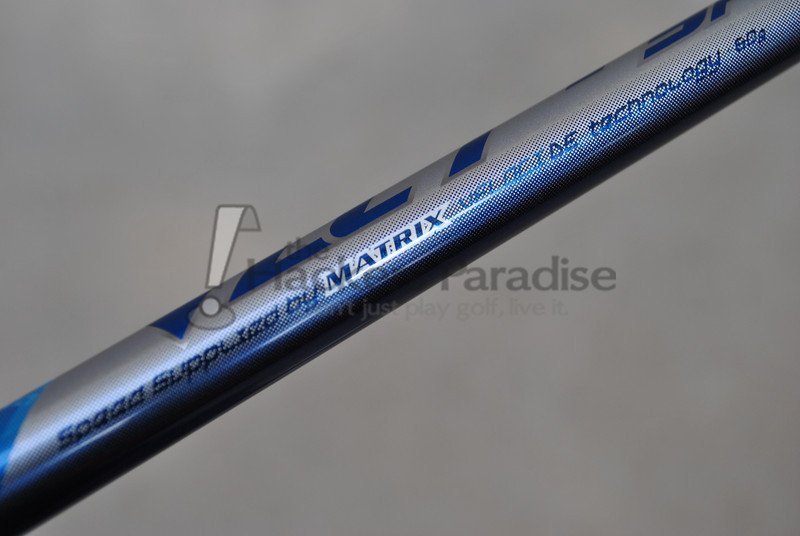 The shaft features a two tone blue and silver paint scheme that is accentuated on one side of the shaft with a section displaying the typical pertinent weight and title information as well as speed rating. One interesting feature though is the inclusion of a small illustration of the DE-Curve profile broken down into the butt, mid, and tip section. All of these things are done in a very clean and streamlined manner, but compared to the what we are used to seeing from Matrix the VLCT shafts are noticeably plain and don't do anything aesthetically to stand out on their own.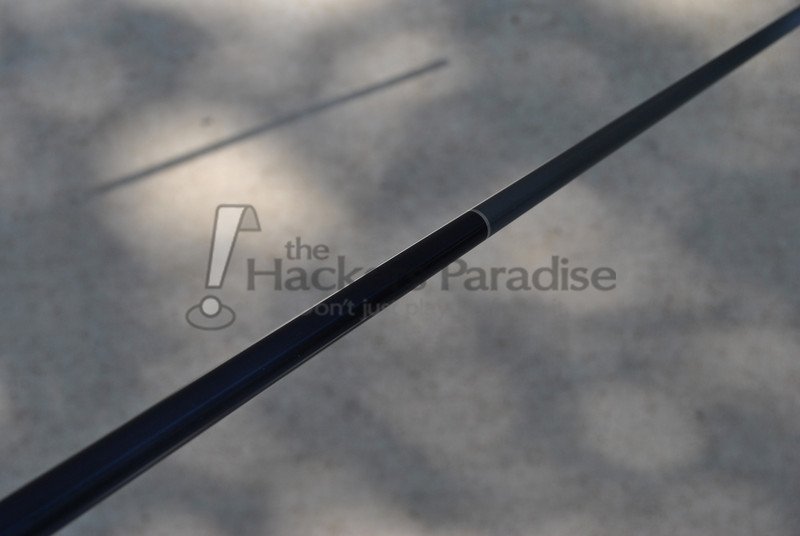 Performance
For this review THP spent time with the Sp version of the VLCT only and it was paired with Cobra Bio Cell and Bio Cell+ drivers. In order to take advantage of the back-weighted design traits intended to help this particular profile play in today's longer drivers it was installed to play at 45.5".
The Sp provided exactly what Matrix intended it to – a truly high ball flight and mid-high spin according to recorded data. Paired with both heads, the ball flight was higher than any recent shaft release in Matrix's "Tie" series of shafts that THP has also reviewed.  Because of the high ball flight, the overall rollout was definitely decreased, but not nonexistent.  The overall trajectory, though high, maintained a nice ascent rate to its peak and decent thereafter. Throughout the swing the Sp provided an impressive amount of feel. This tester could notice the kick of the shaft through transition into impact, but it maintained a stability that gave it what most would refer to as a "smooth" feeling even when fully activated in the swing. From a dispersion standpoint the VLCT Sp did not accentuate any misses left to right from what this tester typically has seen with other shafts.
Final Thoughts
The VLCT line is a nice addition to Matrix's already deep stable of shafts, and while it may not be the flashiest of them, it is an interesting take on finding ways to make golf shaft fitting more easily understandable for the average golfer. What should be kept in mind however is that even with the performance aspects and the use of swing speed rather than flex to help find the proper fit for each golfer, in order to truly find the correct setup a fitting is incredibly important.
The Sp version reviewed has an MSRP of $275.00 and more information on the entirety of the VLCT line can be found on Matrix's website, www.matrixshafts.com.