Matt Kuchar Wins The Memorial Tournament
The big story here should be Matt Kuchar picking up his 2nd win of the year and doing so by playing exceptional golf.  The side note should be a major star finishing outside the top 60 by putting up some huge numbers.  Sadly when that major star is Tiger Woods, putting up a mid-40s number on the front 9 of a tournament he has owned in the past, it takes the headlines.  With the start to the 2013 PGA Tour season that Tiger Woods was having, it looked as if this was the first tournament where fans were discussing Tiger vs the The Field.  After Friday and Saturday, the field showed it still had some fight in it as Woods was over par in both rounds including the 9 hole stetch that ended his chance to contend.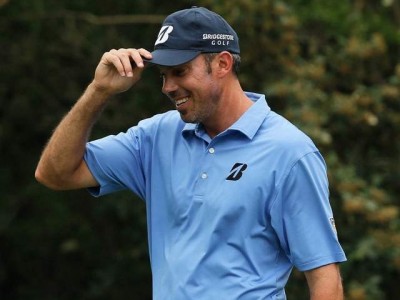 The weekend was ripe with incredible golf however as Matt Kuchar controlled his ball beautifully and won a tournament that was filled with top players from around the world.  The win puts Kuchar over the 25 million mark in earnings and moves him up near the top of the FedEx Cup standings.  He drove the ball well, his iron play was spot on and his putter continued to make putts when he needed it.  Today (and for the past 3 days) Matt Kuchar was the best player in the world.  It is just a matter of time before you hear the phrase "Matt Kuchar Major Champion". Here is a look at the tools he used to get his big win at the Memorial.
Matt Kuchar WITB
Driver – Bridgestone Golf J40 9.5 (Accra M4+ 55)
FW – PING G25 15 degree
Hybrid – PING Anser 20 degree
Irons – Fourteen Golf 4 iron & Bridgestone J40 Cavity Back 5-PW (Aerotech Steelfiber Graphite Stiff Flex)
Wedges – Bridgestone J40 52 & 56 (bent to 57) & Titleist Vokey 62
Putter – Bettinardi Custom
Ball – Bridgestone Golf TOUR B330-S golf ball