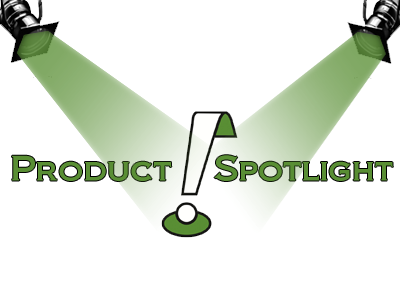 Few things are more frustrating than dealing with wet grips on the golf course.  Between waiting in the rain to hit, dropping your clubs on the fairway in the dewy morning or rain, or simply leaving clubs near the green, there are plenty of scenarios that would necessitate a tool to avoid wet grips.  While a tee, a divot tool, or a towel have the functionality to keep a grip dry, the MAWGrip looks to provide greater assurance that a grip will stay dry.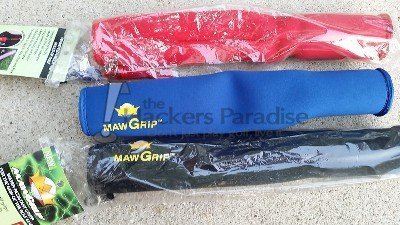 From MAWGrip
I was playing a morning round of golf and hit a tee shot In the fairway. My playing partner dropped me off at my ball because he had to go look for his shot.
I took two clubs with me and I dropped one in the grass. When I picked It up, my grip was wet from the morning dew. And I said, "I wish I had a cover for my Grip."
For years I used my shirt or carried a towel to dry my wet grip, Not anymore.
Never get caught in the rain without your golf grip cover again. Use MAWGRIP!! 
When it's not your turn to tee off or putt, and it's raining! Slip on the MAWGRIP, the golf club grip cover and your grip stays dry while you wait. When you're ready to go slide off the cover and grip a dry grip. "Don't slip use MAWGRIP"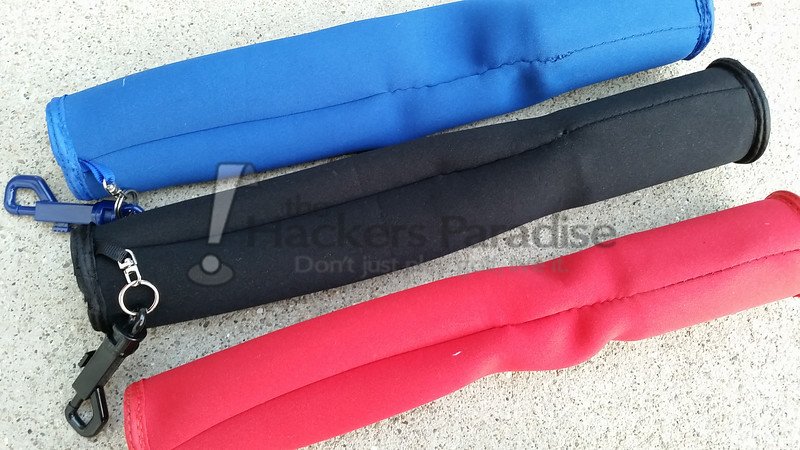 The MAWGrip is offered in black, blue, red, and pink, with more colors coming soon.  The size suits many of the standard and midsize grips available, however they are working on a "BIGGY" grip that will work well for the larger putter grips that many golfers use.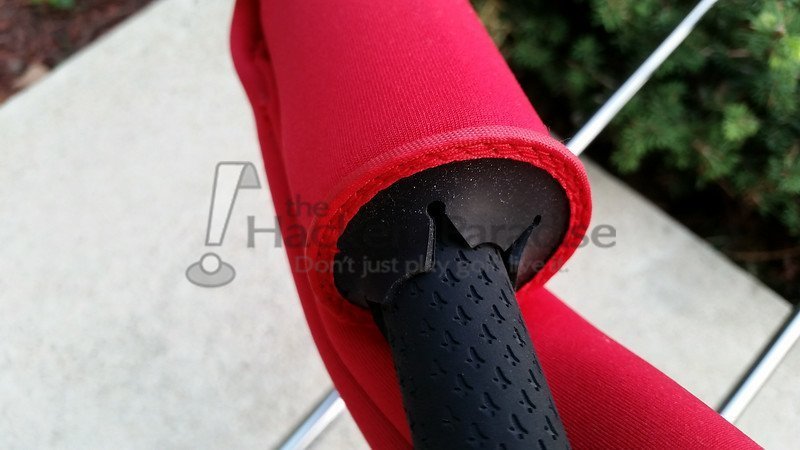 Connecting the MAWGrip with a golf clubs is extremely easy.  Early concerns with the soft neoprene cover were put quickly to rest as they have a firm circular structure at the base that can be grabbed to pull the MAWGrip onto the grip.  A soft rubber closure surrounds the grip and doesn't appear to have the ability to harm any type of shaft.  In terms of fluid application and removal, the MAWGrip is very efficient.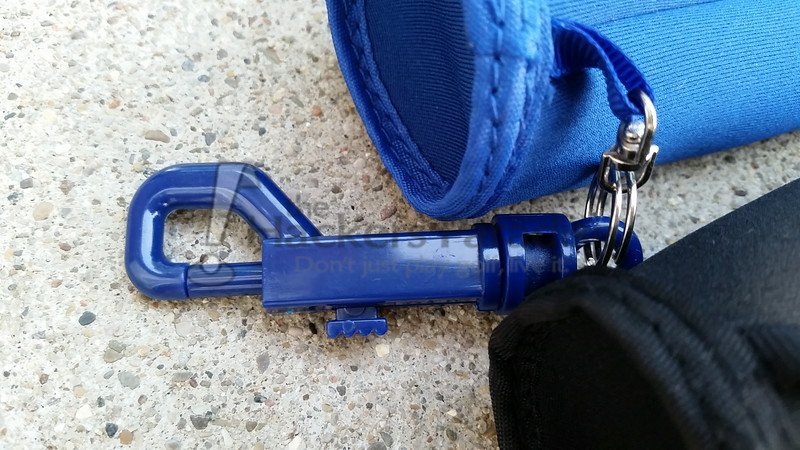 The MAWGrip can be securely fastened to the golf bag when not in use thanks to a clip that is provided.  As the product is quite light, it's unlikely to see this piece faltering either in the clip or in the connection to the MAWGrip itself unless it's abused or gets caught on something.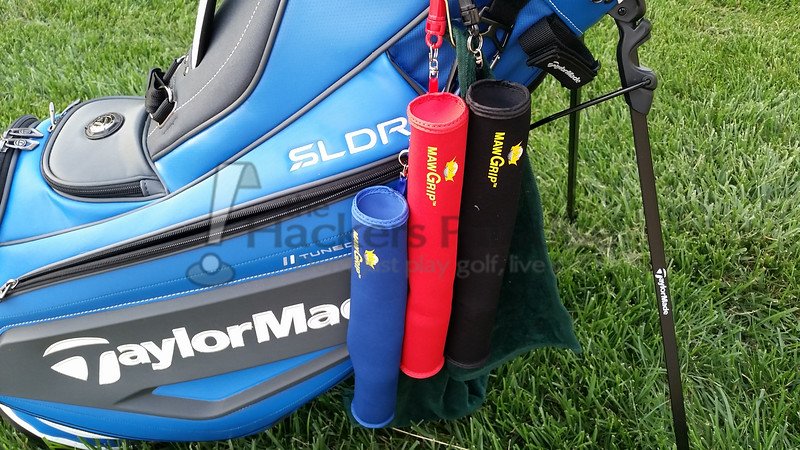 For those looking for greater confidence of dry grips, whether they are waiting to hit their ball during rainfall, or taking a variety of clubs to their ball, the MAWGrip is a quaity option to utilize.  For more information on the product or to purchase the MAWGrip, visit www.MAWGrip.com.