Maxfli has been a long standing staple in golf bags, offering a variety of golf balls at different prices and designs.  For 2016, to compliment the current lineup of U/6 and Revolution offerings, Maxfli has introduced the SpeedFli (their fastest ball and the highlight of the article) as well as the SoftFli (extremely low compression) at a fantastic price. 
From Maxfli
Generate blistering ball speeds and distance with SpeedFli Golf Balls. Maxfli®'s fastest golf ball features a metal-infused Speed Core design to heighten energy transfer and ball speeds without sacrificing feel. A soft ionomer cover allows for remarkable greenside spin and control in the scoring zone. A 332 dimple pattern produces high initial launch and low spin to equip Maxfli® SpeedFli Golf Balls with performance for all swing speeds.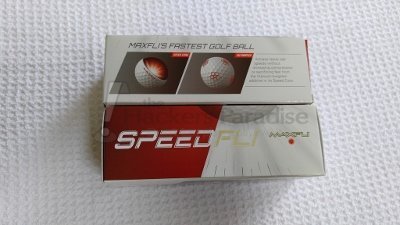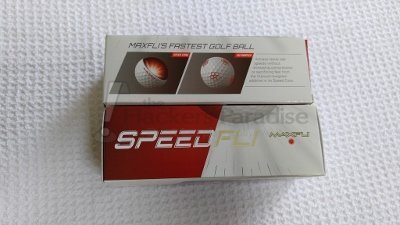 In Hand Impressions
 The Maxfli SpeedFli out of the box presents itself as a well-constructed ball.  The dimple design is fairly standard with subtle variations to make it unique to Maxfli, and the SpeedFli notation is made in loud red print along one side of the ball which would be useful for golfers who like to line up their putts.  It does lack that premium tier tacky sensation in the hands, however it makes sense that a unique sensation would be introduced with the soft ionomer cover.
In order to better understand the value of the Maxfli SpeedFli golf ball, here are some of the highlighted features that make it unique:
•      Maxfli®'s fastest golf ball designed to achieve heightened ball speeds without sacrificing feel
•      Titanium and Tungsten core additives combine with improved aerodynamics to elevate distance
•      Metal-infused Speed Core has higher C.O.R. for more energy transfer and higher overall ball speeds
•      Soft ionomer blend cover formula allows for added greenside spin and control in the scoring zone
•      332 dimple pattern produces high initial launch and low spin for longer carry distances
•      2-piece construction creates a blend of speed and feel
One thing is quite clear about the design of the Maxfli SpeedFli, and that is the concept of achieving higher end distance without sacrificing all of the feel and greenside interaction that makes a ball complete.  During the review period, a variety of golfers ranging from scratch to 20 handicap experienced the SpeedFli to gain a better understanding of what was gained or lost in comparison to their typical gamer ball.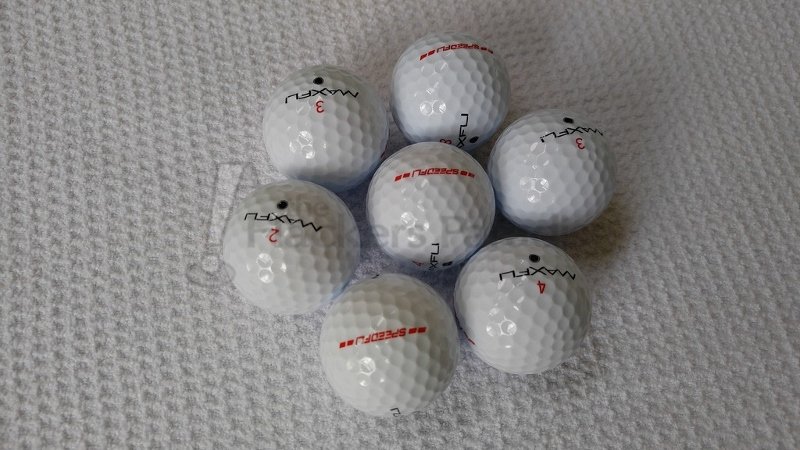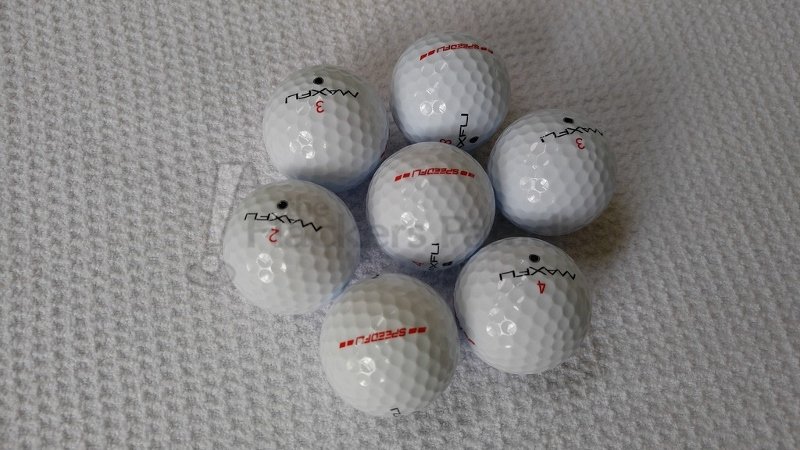 Most of these players traditionally play a premium golf ball and only depart from that mindset in the colder months of the year when the belief that the temperatures do not allow the balls to operate properly, and the hands are not prepared to hit high compression balls.  Despite playing premium golf balls, the resounding response from those who play a similar compression ball was that of mild surprise in that the Maxfli SpeedFli kept up with their ball of choice off the tee and on full length approach shots.  The driver strikes felt reasonable with some compression present, and a majority of the approach shots from full irons responded fairly typical based on the conditions present (wetter softer greens saw end points near the divot and firm greens bounced out marginally). 
The one somewhat feature limited element of the Maxfli SpeedFli seemed to be close to the green whether it was in a bunker, in the rough, or off tighter fairway lies where shot creativity can mean the difference between scrambling for an up and down, or the dreaded long putt to save.  It is not to say spin is completely void in this area, just not as prevalent as a more spin-centric mid-range ball or premium offering.  Considering the goal for the SpeedFli is to generate speed and distance, it comes as no surprise that something has to give.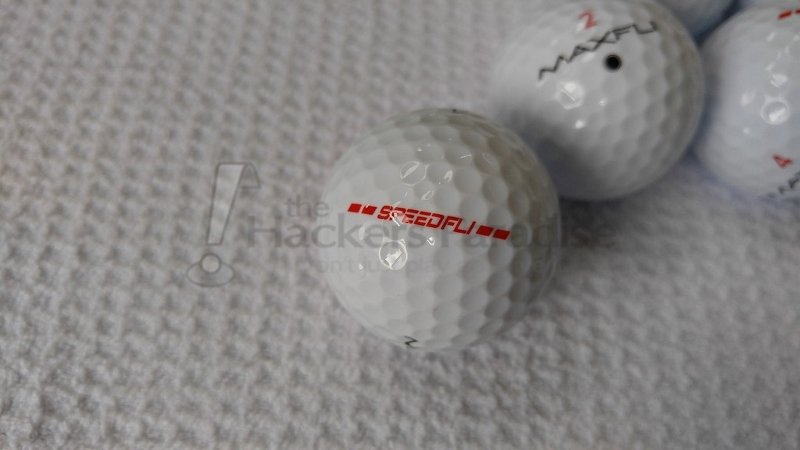 Beyond the features and function of the Maxfli SpeedFli, one of the biggest benefits has to be extremely durable soft ionomer blend that makes up the cover.  Unlike the premium ball experience that shows wear very quickly, the SpeedFli seemed to be almost bullet proof, with numerous full rounds played on balls without them looking like they'd been hit much at all.  It is very nice to have a ball to practice greenside in bunkers or out of the rough without worrying about cutting the ball or wearing it down.  The cart path still does a predictable amount of damage, but more spotted imperfections than dime size circular scars which is quite exceptional.
The takeaway for the Maxfli SpeedFli is that of tremendous value in a package that does not severely lack the important elements of club head making contact with golf ball.  Between the predictable flighting and fantastic durability, anyone seeking a ball at a bargain price should take some time to look at the SpeedFli and SoftFli series from Maxfli.  For more information on the Maxfli SpeedFli, visit www.Maxfli.com.