The fact that Me and My Golf are getting into training aids honestly isn't that surprising. What is surprising however, is just how simple yet eye opening some of these initial products really are. While there is a wide array of items in this release (THP Previewed them here: Me and My Golf Training Aids – The Hackers Paradise) I wanted to focus in specifically on two of the items which could be worth their weight in gold for improving golfers. The Ball Striker and the Target Towel.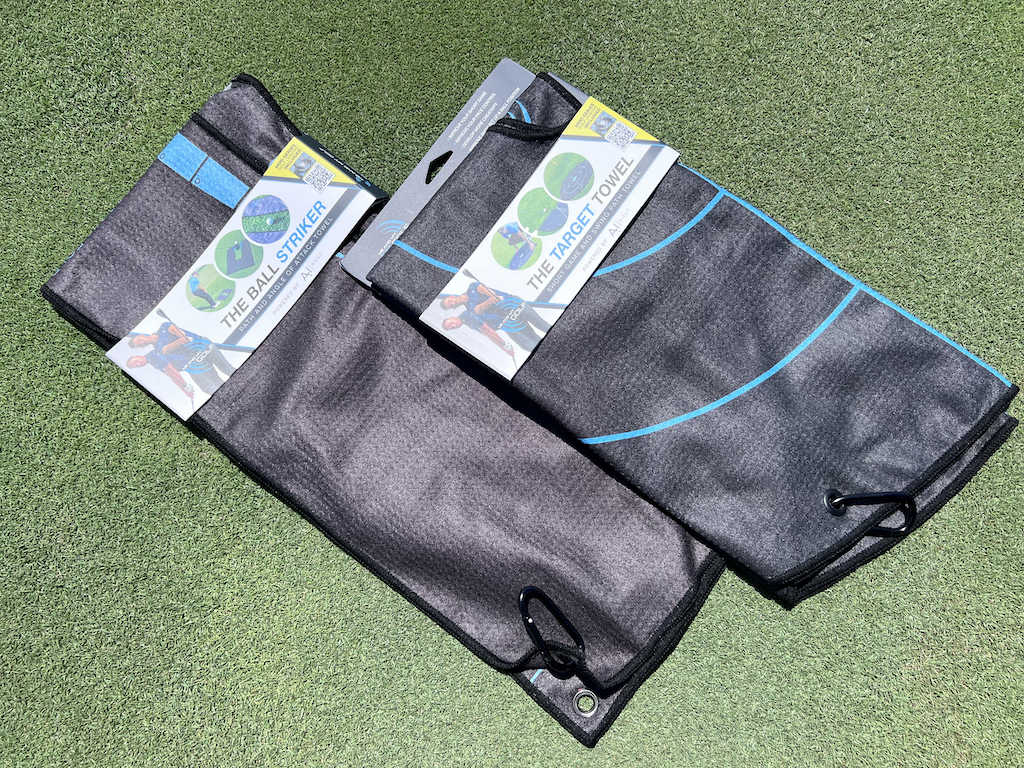 Quick Take
The Ball Striker and Target towel may not get the immediate WOW factor response that the mat does, but they are one of the most obvious, yet innovative, training aids on the planet. Why no one has thought of this before, in this kind of package, befuddles me. These are the real deal as far as simple, yet effective, practice aids go.
Me and My Golf
While I doubt most golfers who are checking out reviews on a website like THP don't know about Me and My Golf, perhaps a little rundown is still in order. Piers Ward and Andy Proudman are the founding fathers of what most consider the top online golf instruction platform on the internet. Coming in just around 20 years this duo has been coaching with the goal of making improvement possible and accessible for golfers everywhere, from beginners to plus handicaps with the intent being placed squarely on helping golfers get better with what they have.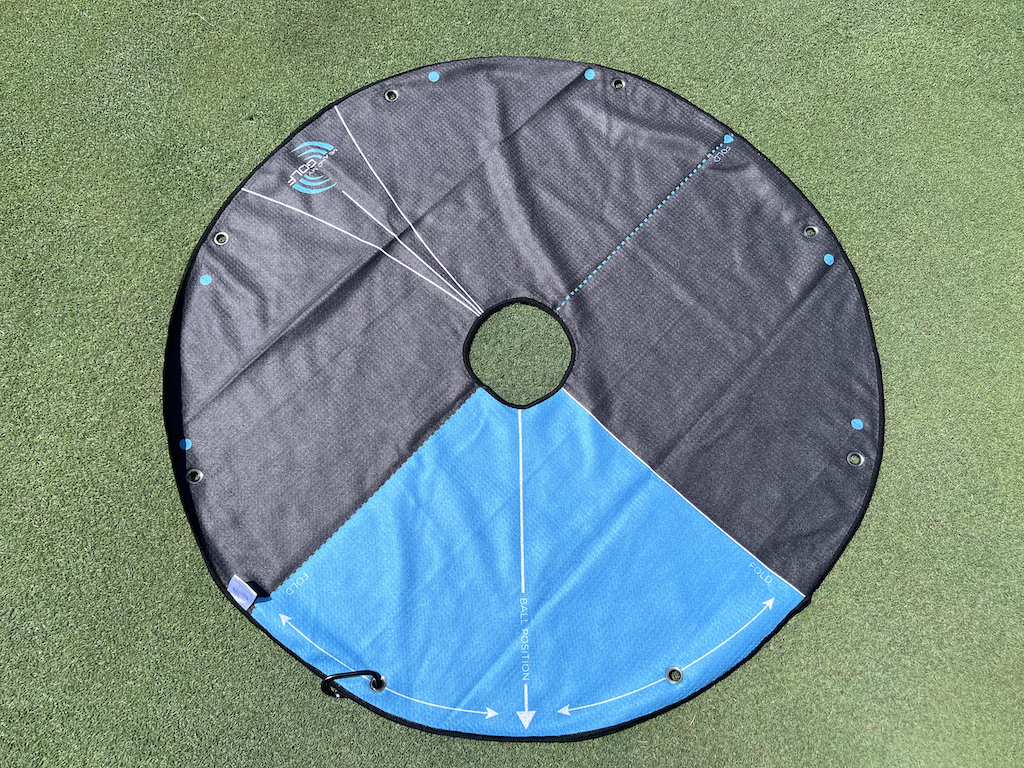 Since its founding in 2011, Me and My Golf has been creating instructional videos that address the difficulties and common faults (as well as misconceptions) about the golf swing to better correct them. With over 840,000 subscribers and more than 195 million views, that mission has been highly successful. That is why it is a bit surprising a full line of practice aids has been so deliberately planned and now released from the duo.
Ball Striker and Target Towels
As I mentioned, out there it seems the putting mat with its breaking golf balls is getting the lions share of focus, but it is my opinion that these two towels are the shining stars of the release.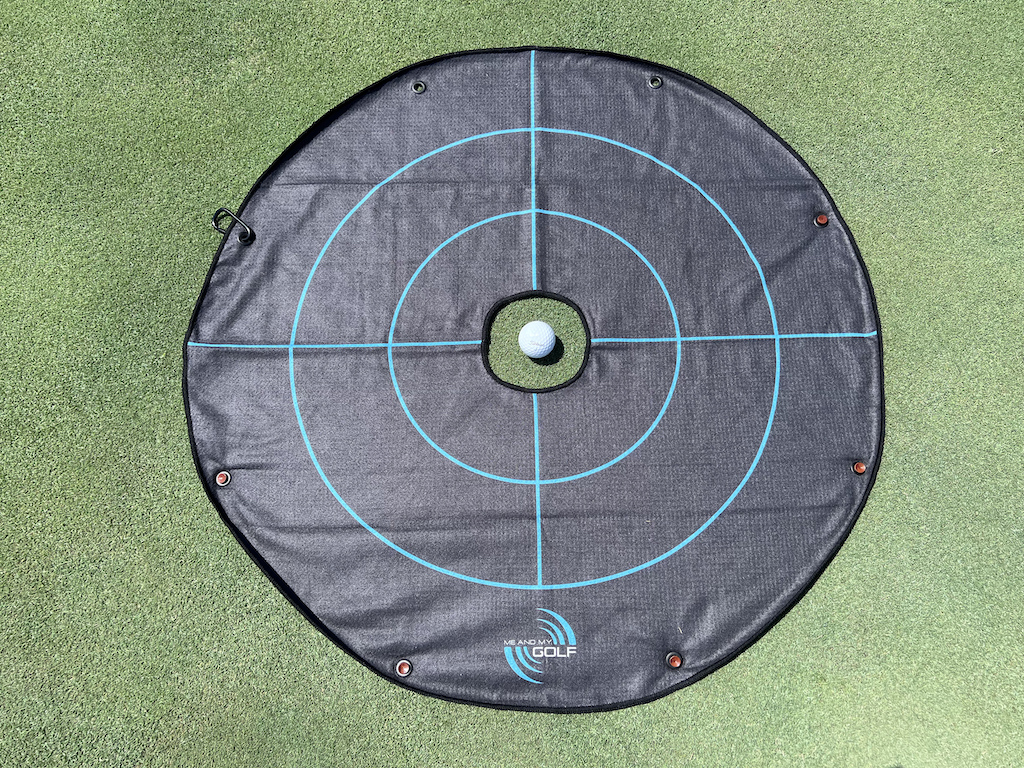 Why on earth has it taken this long for someone to make a useable golf towel which is also a full-fledged training aid? It's so simply, but man, it is brilliant in that simplicity. After getting them in hand, the towels themselves are quality waffle material and they are not small. That said, the gromets which are all over them to use tees and hold them in place at the range also allow for them to be folded up quite compact should you loop the carabiner through multiples of them.
The Ball Striker Towel has an arced cutout in the middle which is slightly wider than an iron and obviously serves to help you focus on hitting ball first, ground second. What I really liked about it though, is the two-sided aspect, with one focusing on improving impact and interaction, but the other with markings to help learn to flight the ball and control the trajectory. My personal favorite drill was folding the towel in half to use it with driver as the markings give a keen visual to the ideal path into the golf ball.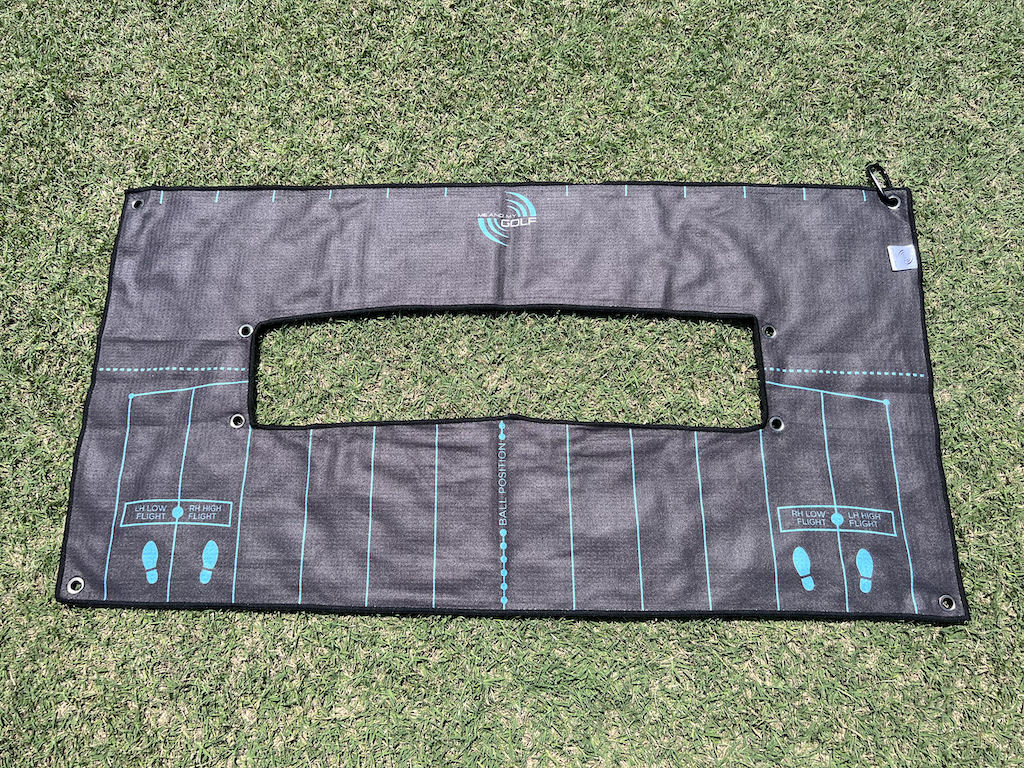 For sheer short game fun, I really had a blast with the Target Towel. As the name says, this is simply a target, on one side at least. Side A is a round target with a cutout in the middle as the "bullseye". With proximity rings and crossed lines surrounding the cutout, this can be used for wedge practice on an actual green or out in the yard. What surprised me is I enjoyed it on the putting green as well while I worked on pace control. Flipping it over showcases a swing path and alignment side with various markings that, to be honest, I didn't get as much use out of, but the merits are still there when it comes to aim and seeing a visual aid that mimics what your takeaway "should" be.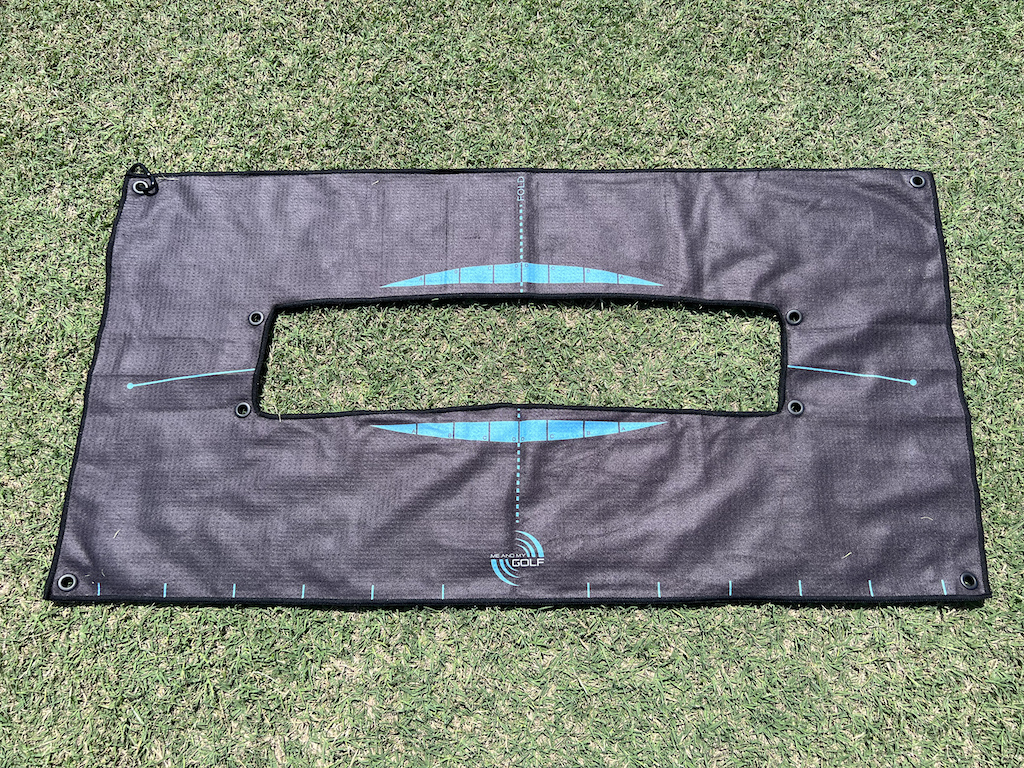 I've said it already, but will again, these towels are one of the coolest training aids I have reviewed in some time. Entering it, I didn't expect much, but I came away with a lot more potential than I'd have ever guessed. Part of that hinges around the QR code on the packaging of each which lets you access a miniseries of drills and training exercises specifically helping to get the most out of the Ball Striker and Target Towel. Well done to Me and My Golf for finding a way to make the golf towel multi-purpose, and better yet, applying modern tech with it to boot.
Are the Me and My Golf training towels something you might find interesting? Is there a niche for them in your game? Jump in and let us know just what you think either below in the comments or directly on the THP Community!
The Details
Price: $39.99/each