The journey is beginning to the Ultimate Golf Event Period! One team is set, and the rest of the participants start getting chosen as early as next week. In case you have missed the info, here are all the details of what many consider one of the most special events that has ever been created.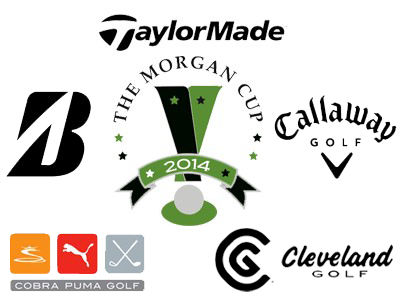 4 Teams
8 Golfers Per Team
Each golfer sponsored by either TaylorMade, Callaway, Cobra or Bridgestone
14 club deal, apparel, accessories and playing golf at two spectacular courses
Each of the teams has a captain and they will lead their team of 8 through this remarkable journey and to the weekend of a lifetime. Today we are proud to introduce them with their team names and tell you a bit about them.
Team THP – Captain Hawk
Ryan Hawk, a resident of Illinois, is the captain of Team THP, made up of the website's staff members. As a staff writer and THP Media Inc's Editor, Ryan has great interest in golf equipment and the industry in general. He's a veteran of the 2012 Morgan Cup and has participated in THP Invitationals and as a captain in the #Grandaddy, a Ryder Cup style event held against Callaway Golf's marketing team. Ryan is the father of two young children and a true golf fanatic. "The opportunity to lead a team of my closest friends and coworkers is something that I am incredibly thankful and excited for. Our work has already begun and we plan on being crowned Morgan Cup Champions in July."
Team Hackers – adwillingham
Donne Willingham has been a member of THP since early 2009. He is a resident of Tennessee, along with his beautiful wife and two sons. He started playing golf at a young age, but didn't take the game seriously until college. After finding THP, Donne's knowledge of the game has improved and his scores on the course have followed. Donne has attended nine THP events to date across the US, including the inaugural Morgan Cup. As a captain, Donne wants to ensure that all of the participants honor the event, while having a great time representing THP to the best of their ability.
Team Paradise – Howzat
Minnesota native Erik Dokken (Howzat on the forum) was a member of Team Paradise, the winning team in the Morgan Cup in 2013. After getting his handicap into the single digits this year, he is looking to continue to move his game in the right direction in 2014. Erik credits THP for enhancing his love of the sport and helping to create friendships with golfers all over the world. "The Morgan Cup is such a unique and special event. It has been a life changing experience and I am looking forward to the opportunity to share that some more Albatross Club members." Erik plays hockey in the winter months and loves to spend time with his family outdoors.
Team DotCom – Mward
Michael Ward, from Wesley Chapel, FL, has played golf for 8 years and currently carries a low single digit handicap. He found THP in November 2010, but ramped up his activity level in the Fall of 2011. Since then, he's been to two outings, numerous official and unofficial THP gatherings, and the 2013 Morgan Cup as a volunteer. Michael is proud to be the team captain of Team Dot Com and looks forward to leading his team to victory.
Team Albatross – Canadan
Dan Edwards will be returning for his second year on team Albatross, this time as the captain. An avid THP member, Canadan has enjoyed THP experiences in eight different States over the last two years, and hopes to continue that trend in 2014. He believes that all members of the Hackers Paradise community should be able to enjoy the Morgan Cup process with the participants, and will work hard to bring the entire experience to the site first hand. As a captain, he will strive to form a cohesive unit out of Team Albatross, and put an emphasis on enjoyment of the game as well as playing the best golf possible. The camaraderie formed this year will be second to none. Away from the course, Canadan has a passion for hockey and Chipotle.