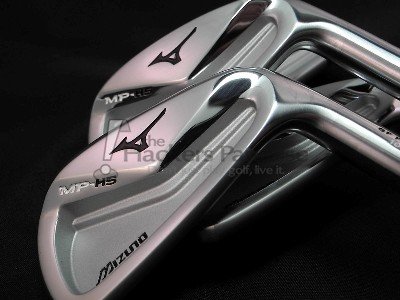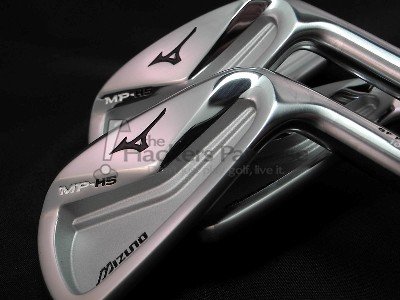 To many, Mizuno's MP series of irons is the standard by which all other forged player's irons are judged. Combining refined looks, sought-after feel, workability and yes, even forgiveness at times, the MP line seemingly has something for almost everybody. The MP-H5 irons are designed to blend all three of these qualities into a set that can be used by a variety of players in either a full set or as a long iron alternative.
Information and Technology from Mizuno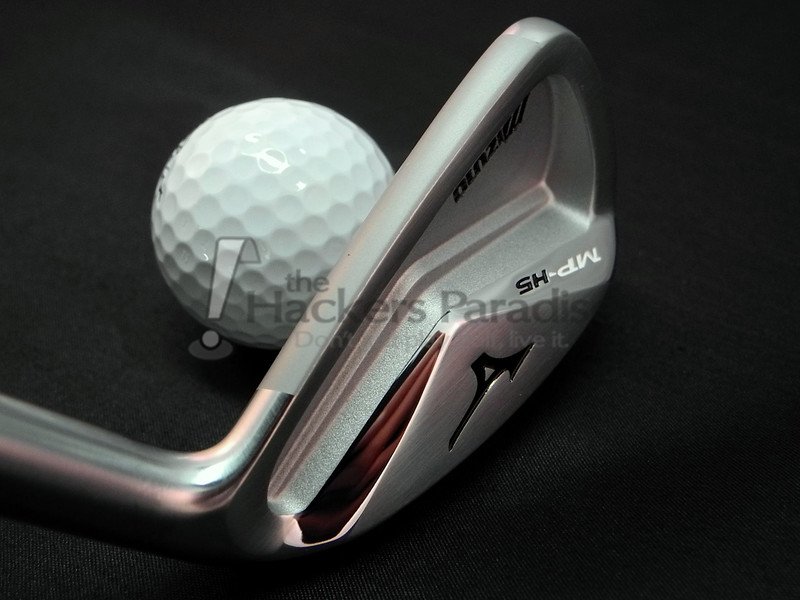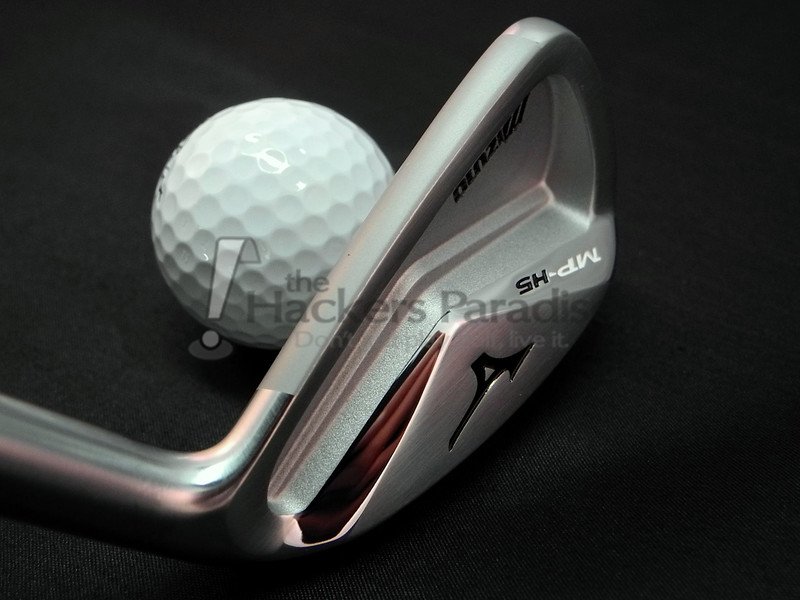 A NEW TYPE OF PLAYERS IRON FOR AGGRESSIVE COURSE LAYOUTS
The 'Hollow Construction' concept utilized in the MP-H5 is a response to the demands of modern course layouts – with longer approaches to tighter pin positions and firmer greens. The MP-H5 was designed to deliver a higher, controllable ball flight and steeper, soft landings to attack these challenging pin positions.
Hollow Construction delivers a deeper Center of Gravity (COG) throughout the set for a high launch with controllable spin. The MP-H5 achieves this "launch forgiveness" while maintaining a thin top line and minimal offset, giving the better player total shot-making control.
1 through 6 Iron: Full hollow design with high COR maraging steel face for easy launch and long, consistent distance.
7 through PW: Half hollow 1025E Grain Flow Forged design for easy launch and soft, solid, consistent feel.
Aggressive Set Flow: High forgiveness long irons to compact short irons.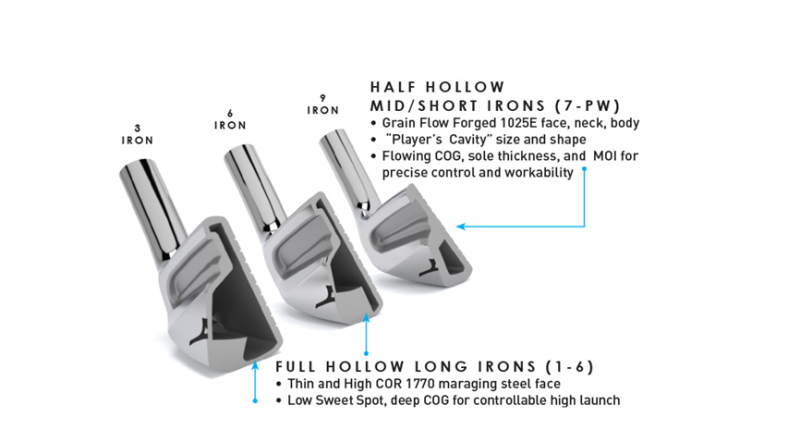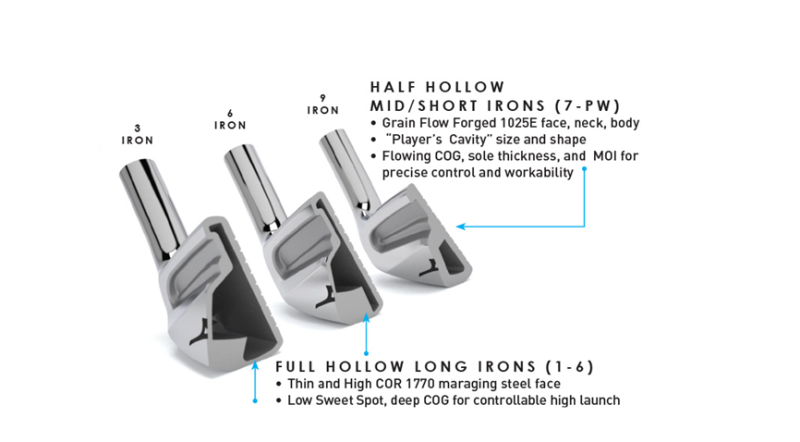 Specifications


Stock Shaft: KBS C-Taper Lite
$999 3-PW
Aesthetics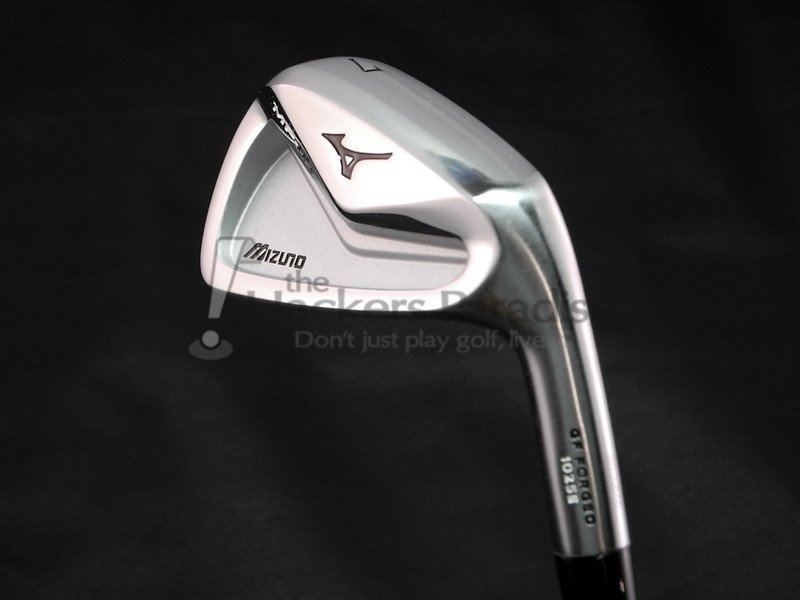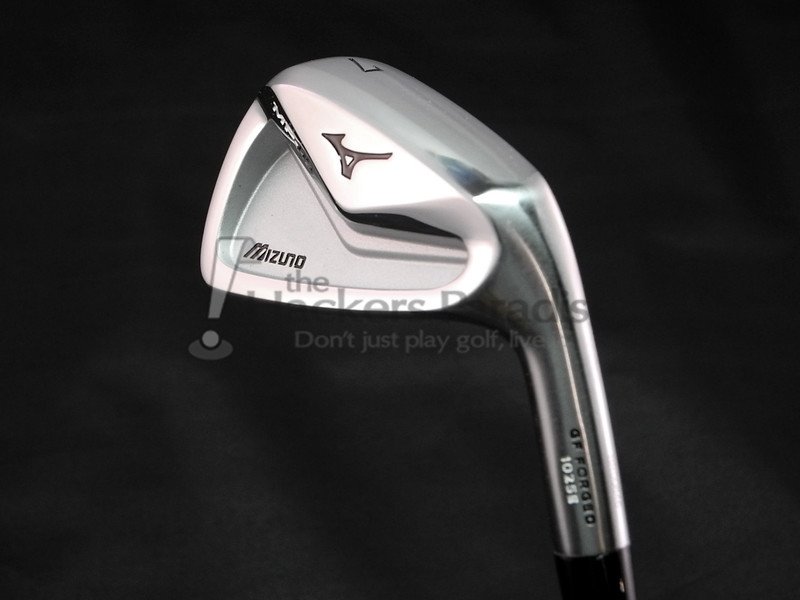 The MP-H5's are unique not only in Mizuno's lineup, but also when compared to what many other companies are doing with their player's iron sets. Unlike the JPX series, Mizuno wanted to create an iron that offered more 'launch forgiveness' while still remaining true to the general characteristics of the MP series. Aside from some small differences, they are what most would associate with 'classic' Mizuno – a pure metal finish free of modern badges with a streamlined shape that pleases the eyes at address.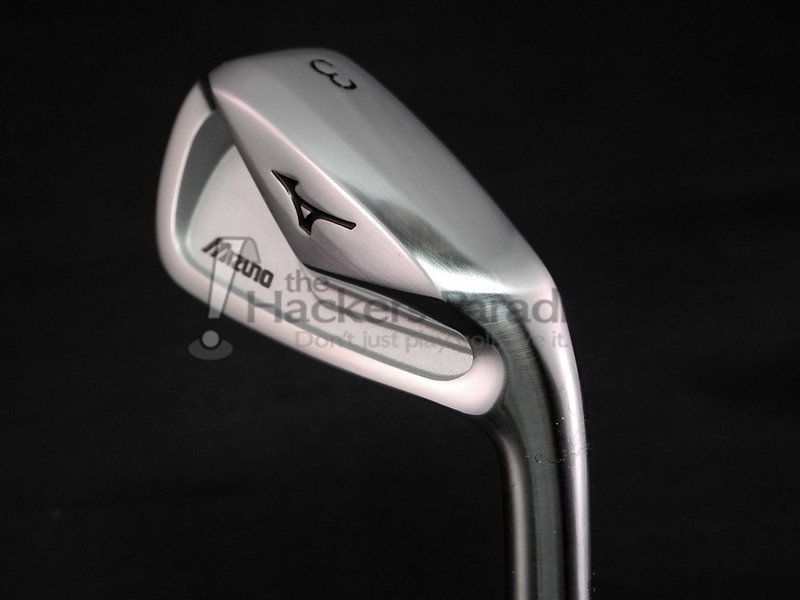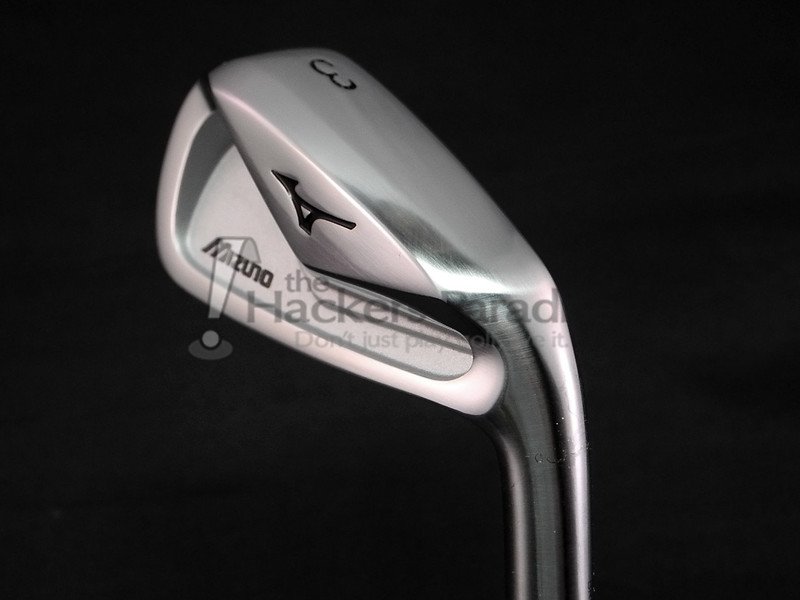 There is some added bulk both on the topline and sole of the H5's, especially in the longer irons that could even be described as driving irons, but the mid-irons and scoring clubs are very easy on the eyes at address and should be fine for all but the pickiest of consumers. Liberal trailing edge relief on the sole serves to provide the benefits a wide sole offers while maintaining the turf interaction and versatility of a more conventional one. The H5's are said to have a slightly more compact profile and thinner topline than the H4's, but it should be noted that the topline does leave some of the hollow portion of the long irons' rear-end visible at address. Those familiar with any utility-type iron shouldn't find this unusual at all though.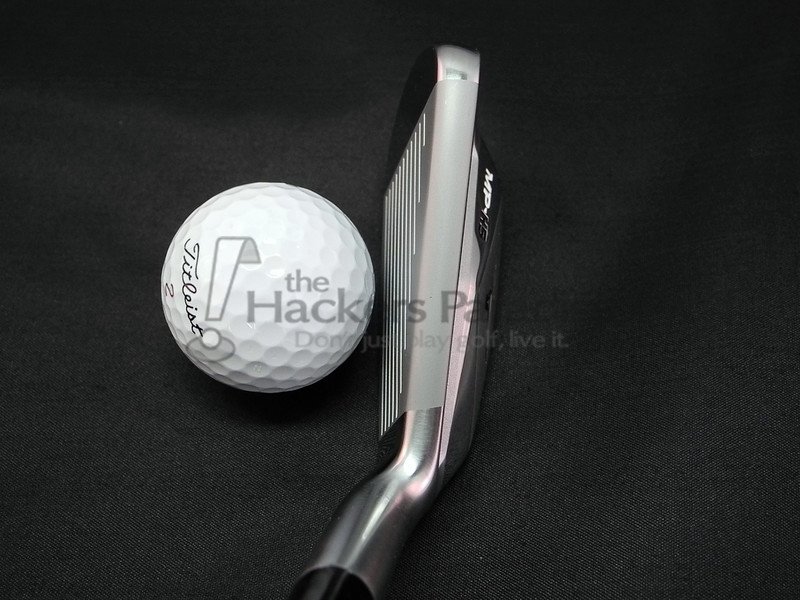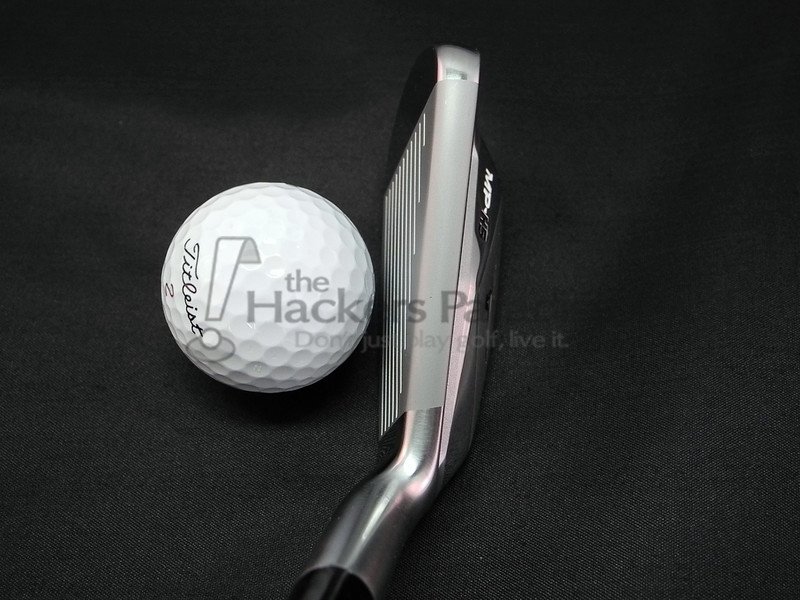 With arguably the best looking steel shaft in golf (KBS C-Taper Lite), the MP-H5's present a fantastic looking package that will be appreciated by a variety of different skill levels.
In ways, the MP-H5's are two sets in one – or at least they can serve different roles for different players. With their half-hollow and fully-hollow makeup (depending on the iron), they are certainly more approachable as a full set for the average player than a true blade, even while retaining the appearance of being for the better player. In other words, they look like a player's iron, but can perform even if you're not a 'player'.  At the same time, the added bulk seen mostly in the long irons makes them very attractive to the better player looking for help with height and distance on long approach shots. Even the best in the world desire properties like this, as indicated by the ever-increasing number of professionals we see with utility irons in the bag.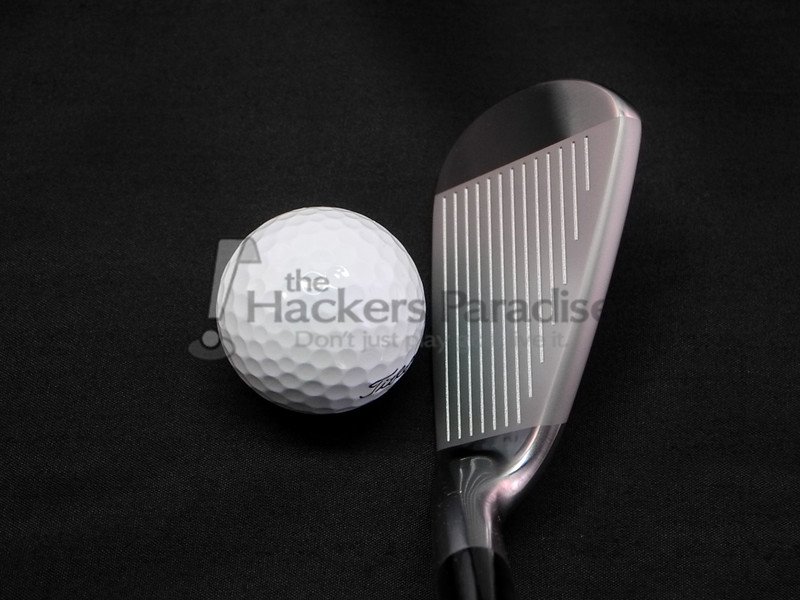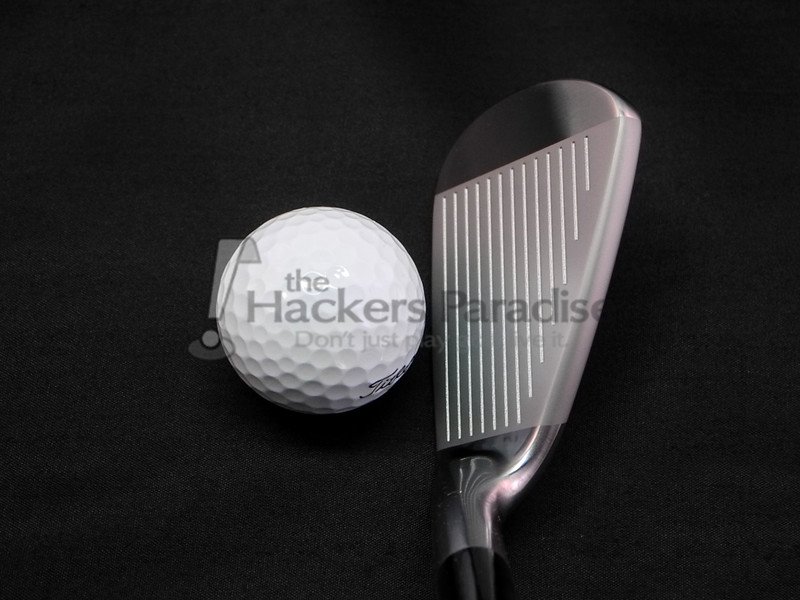 Without delving into clichés, it's easiest to just say that the H5's felt great through the swing and at impact. Center contact was by far the most pleasing of course, but even off-center misses were surprisingly not harsh, even in chillier fall temperatures. One point of concern was how consistent the feel would be between the two different iron types (some being hollow with a non-forged face and the others fully forged), but testing seemed to indicate great continuity all the way through the set.
Performance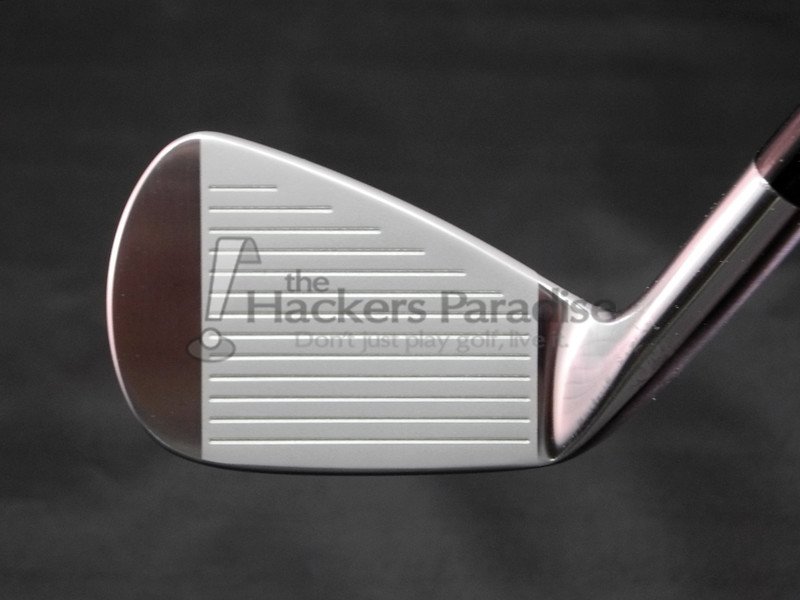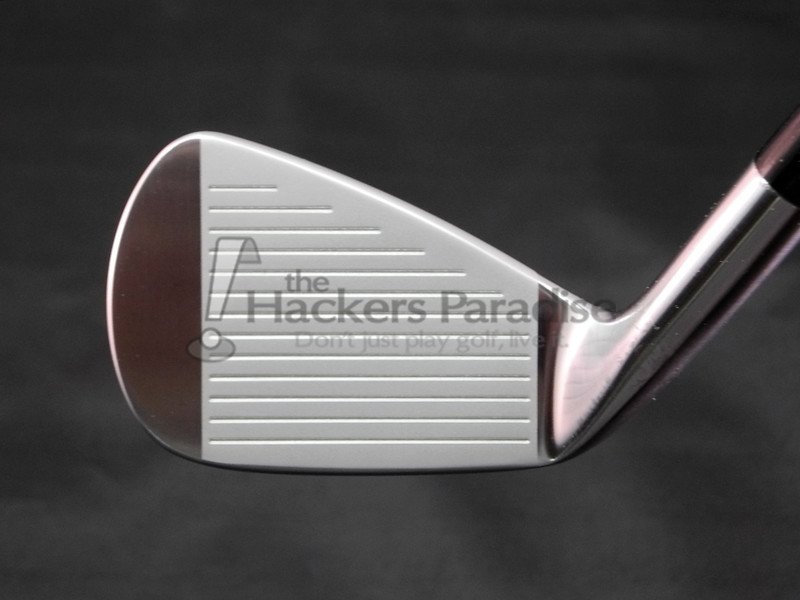 It is important to look at context when discussing the way the H5's perform, as they are still an MP iron. Those looking for streamlined looks, length and forgiveness from the perspective of a person that lacks distance or the ability to make consistent center contact might find more comfort in a set from the JPX series. Those looking for an MP iron that offers a little more assistance in height and forgiveness should gravitate towards the H5's. This is an important distinction to make, as even though the words 'distance' and 'forgiveness' are used as descriptors here, they are relevant really only to the MP line.
Testing both on a launch monitor and on the course showed the H5's performed well within the acceptable range of distance one would expect from an iron in their class. Unlike the MP-54's, which for this reviewer were curiously shorter than other similar irons, the H5's produced predictable distances consistently. Though not much shorter than a game improvement iron in the scoring irons, the divide did grow into the longer irons as the lengths and lofts remained more 'traditional'.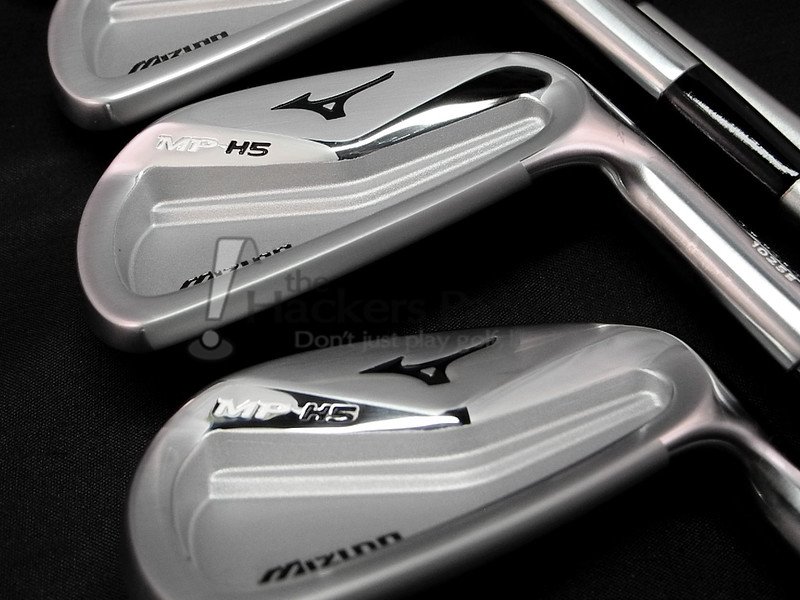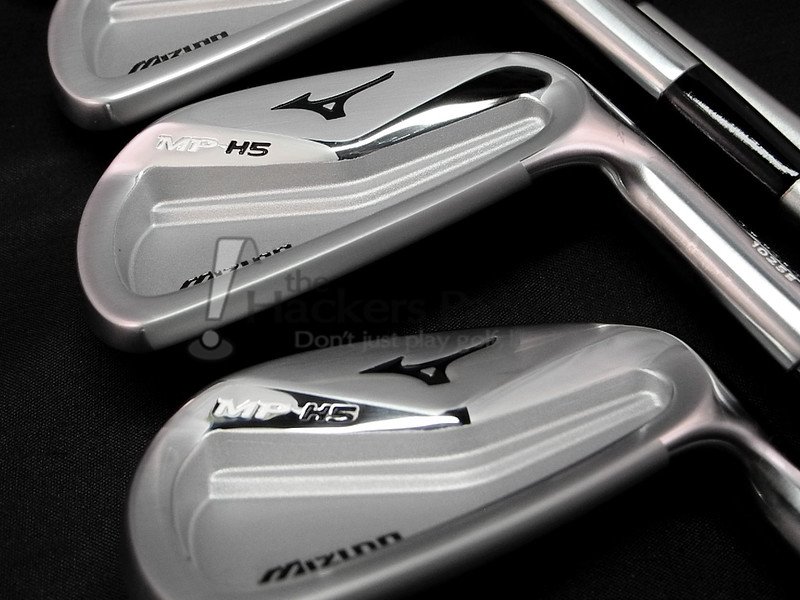 The mid and scoring irons delivered easily controlled ball flight and surprisingly consistent dispersion. While blending well into the MP framework, they were just big enough to avoid intimidating a mid-handicapper.
The H5's hallmark feature, "launch forgiveness", did seem to assist with both height and off-center performance in the long irons; enough so in fact that a reasonable round of golf was possible without a hybrid in the bag for a mid-handicapper during testing. However, they certainly aren't magic golf clubs and those that struggle with long irons will likely continue to see some of the same issues, though certainly to a lesser degree than they'd appear with a set like the MP-15's for example. A clean long iron shot from a tight lie is difficult for many of us, and even with all the technology the H5's offer, it remained a difficult shot to execute. However, when the ball was teed up or slightly perched, shots were much easier to pull off and the result was a higher than normal trajectory that was incredibly pleasing. The long irons provide the technology needed for those good ball strikers that want steeper landing angles and a modicum of help with off center hits. At the same time, a hybrid will likely remain the more logical option for most average players.
Final Thoughts
Some initial thoughts of a possible lack-of-identity with the H5's proved to be mostly unfounded -that lack-of-identity being "are they a viable full set or just long iron replacements". Though still somewhat of a niche product within the Mizuno line, and though they will likely never be as popular as some of the other options, they did blend forgiveness and MP styling well enough that there are some tangible benefits for the lesser ball striker that just can't quite force themselves to jump into the JPX line. While some forgiveness and distance will certainly be sacrificed, it's gentle enough to make the H5's more than just a set built around long iron alternatives. Their performance qualities, and since they are a set that pleases the senses in so many ways, make them a highly attractive option for what is likely a smaller subset of players, but a subset nonetheless. More information on the MP-H5 irons is available on Mizuno Golf's website, www.mizunousa.com.