While there has been much anticipation and discussion surrounding just when we would finally be able to discuss the new JPX iron lineup from Mizuno, fret no more, the time is finally here.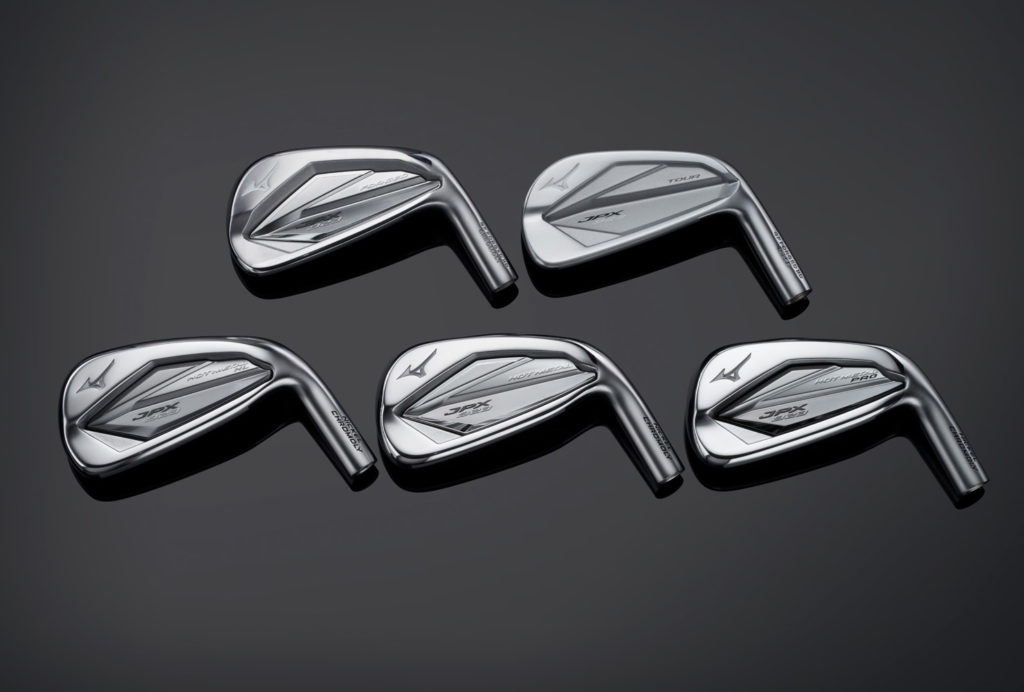 It has been enjoyable to watch Mizuno really find their groove in recent release cycles, that may seem strange at first when talking about a company renowned for their iron releases, but it's true. The company has doubled down on producing irons and wedges worthy of the Mizuno name, which has brought the JPX line back to club designs that aren't trying to be something the company isn't. When you combine the massive success and popularity of JPX and particularly the Hot Metal design which amassed significant market share with the Mizuno Pro lineup you have the most complete alternating iron release cycle in golf, period.
But this day is about JPX923 irons specifically, so let's get into it!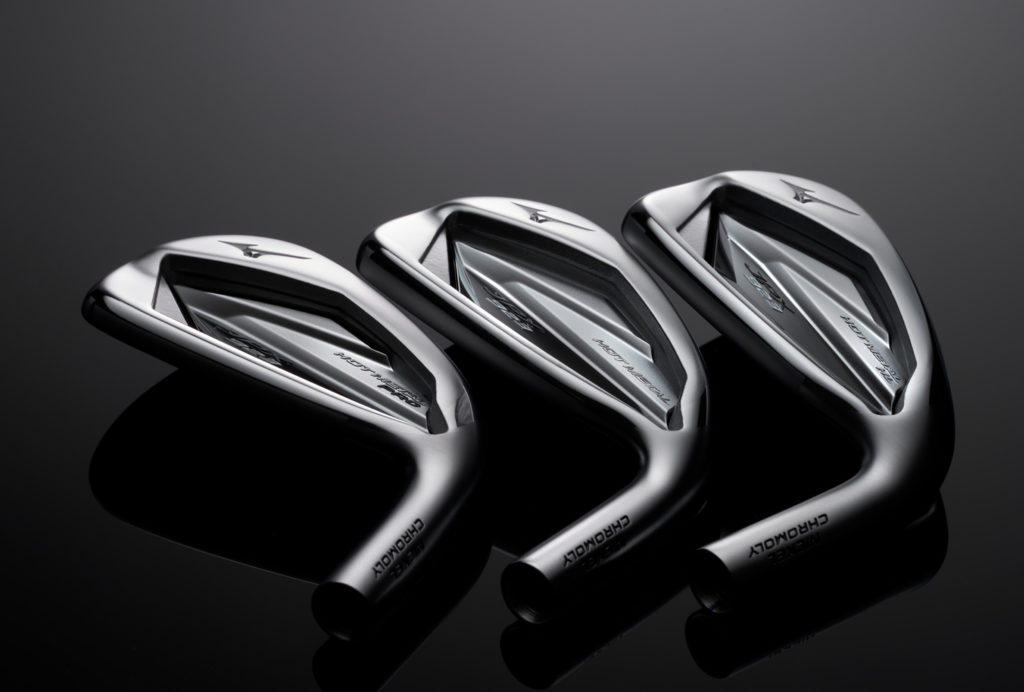 Mizuno JPX923 Irons
The tagline surrounding the new JPX923 series from Mizuno is "Engineered for Custom" and this whole premise is based in the data which the company has collected through fittings as well as their Shaft Optimizer. What that showed them is there are trends with golf, and specifically the golfers moving to Mizuno. First, there is an overall tendency of golfers to put more shaft lean on than ever, which has a direct effect on the playable bounce and loft of the club at impact. Second, there are more lower clubhead speed golfers going out to get fit, and they are finding that the modern trends in "game improvement" irons have left them behind. Mizuno has realized that the JPX lineup is the perfect playing ground of innovation to address those things.
What that has led to is the broadest iron release we have ever seen from Mizuno Golf. Yes, the Forged and Tour options return in the JPX923 lineup, but the biggest story is perhaps once again Hot Metal, and in this cycle, we are getting three designs. So yes, you read that right, in all, the JPX923 iron release is comprised of five iron models.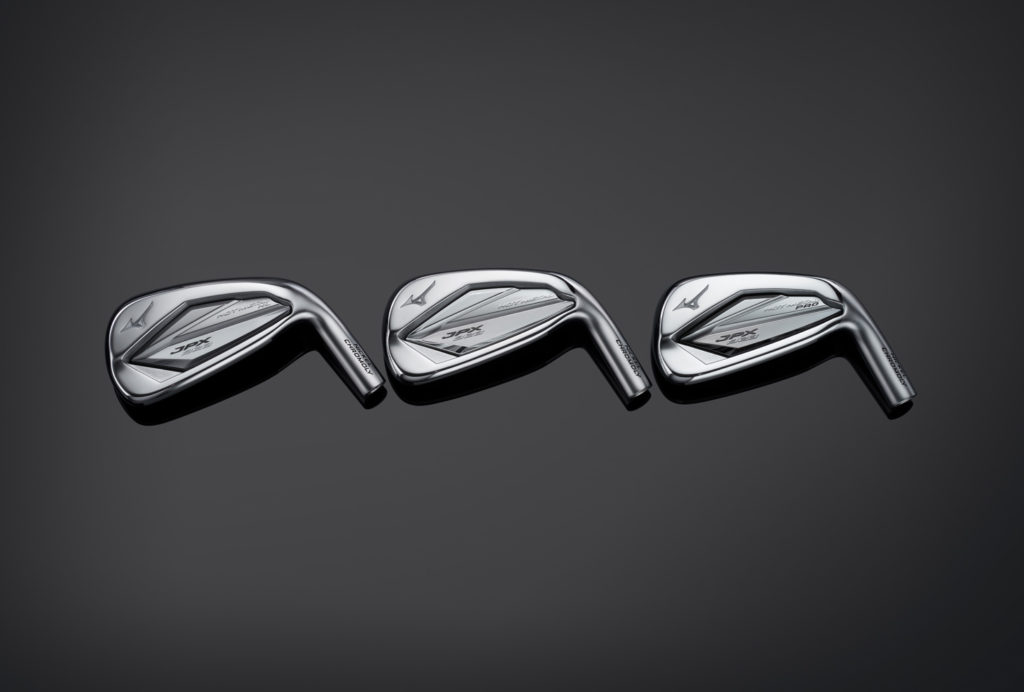 Mizuno JPX923 Hot Metal
The Hot Metal has been a revelation in golf, Mizuno applying Chromoly was nothing short of an absolute game changer both for the company as well as golfers. This year, there is an important change there as the company is introducing Nickel Chromoly. According to the company, the material itself is 35% stronger and with that brought a sizeable jump in speed to the table, so much so that the designers were able to switch focus from fighting for speed to dialing in feel and stopping power. This 35% strength jump means the faces can be made 8% thinner, which is an incredible jump. Better yet, they found that this inclusion of Nickel added strength but not at the cost of bendability for fitting adjustments, a true win-win.
Material isn't all that has changed however, under the hood of the Hot Metal 923's is a new CORTECH multi-thickness face with a new seamless face cup design that brings a 360 Face Cup to a level which quite possibly has not been done before in terms of complexity and versatility. Add in a variable sole thickness aspect and "V-Chassis" feature which helps to bring the sound of a new (quite literally hotter, Hot Metal) material back to where a Mizuno iron should be and you can see clearly that this is no refresh, this is much more.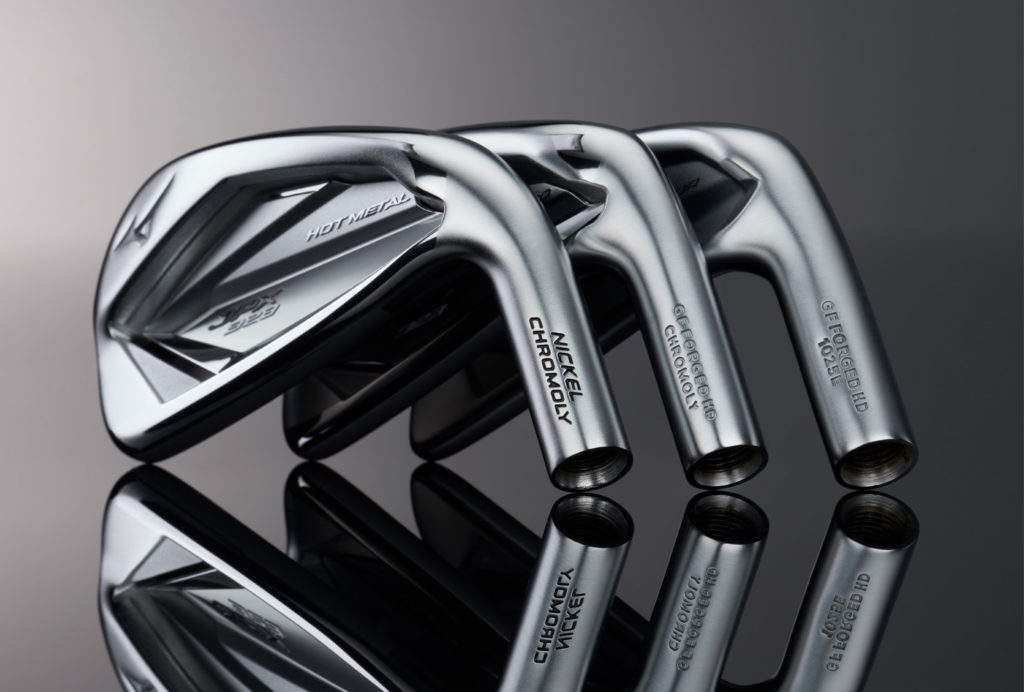 The JPX923 Hot Metal consist of the Hot Metal, Hot Metal Pro, and new Hot Metal HL. The Pro is everything that golfers have come to expect, design wise it takes what the 921 established as a true modern iron with massive playability and imbues into the design all the new material and technological aspects while keeping a size which will appeal to a broad range of golfers. 
Meanwhile, the Hot Metal is more forgiving than its sibling offering more blade length, a slightly thicker topline, and more offset. With all that comes a notable jump in playability and forgiveness while still producing copious amounts of ball speed. Here, the new Nickel Chromoly looks to shine with Mizuno's testing, showing staggering ball speed potential.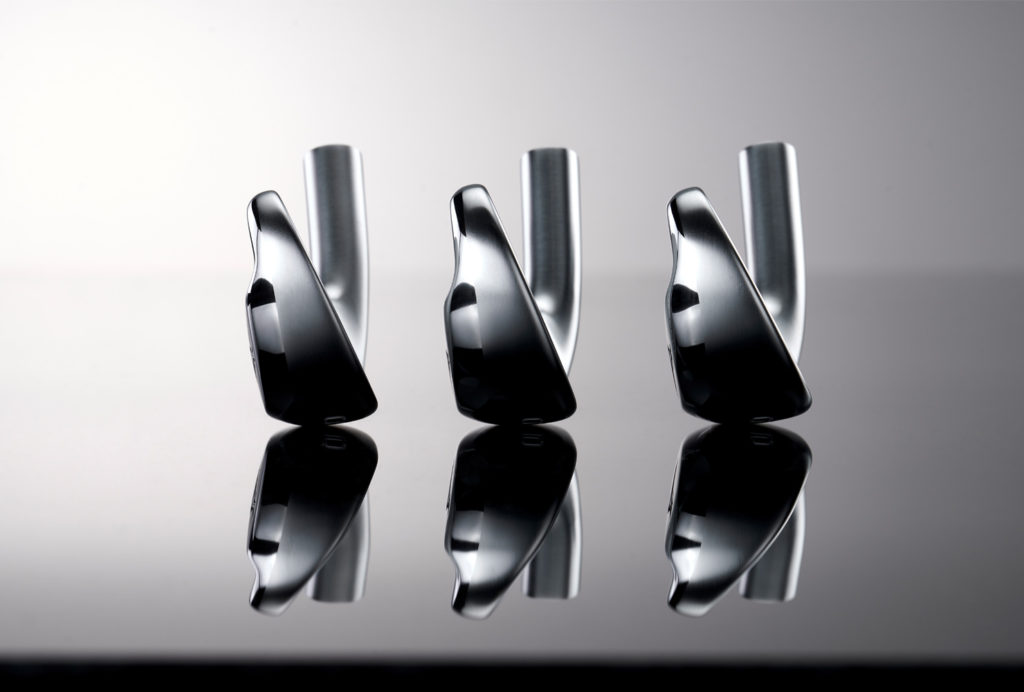 However, the biggest story is the Hot Metal HL, a direct answer from Mizuno to all the fitting data they collected which showed a massive gap in the market for players who swing at slower speeds. Essentially, the trend with irons has been more speed, and lower spin, which also equates to lower launch. The issue there is for some golfers all those things can actually be a bad combination. Where is Mizuno drawing that line? Well, according to their data 1 in 4 golfers swings a 7-iron at 75 MPH or less, so it is that realm which the slightly larger (more offset, blade length, topline) HL's come in. According to Mizuno, they have cracked the code of creating an iron that offers more launch and controlled spin where these golfers need it (long irons) while still keeping the distance which they all desire.
Mizuno JPX923 Forged and Tour
The follow up to what has been nothing short of a rockstar designs for Mizuno, the Forged and Tour are indeed back with the 923's. While there is a plethora of irons in this class which talk about forged this, and forged that, most are only applying that to one portion of the design. Mizuno on the other hand, is using a ­one-piece billet forging to create these irons. Why is this a big deal? For Mizuno, it means maintaining design integrity with continuously flowing grains throughout the head, and that means a feel for which they are renowned.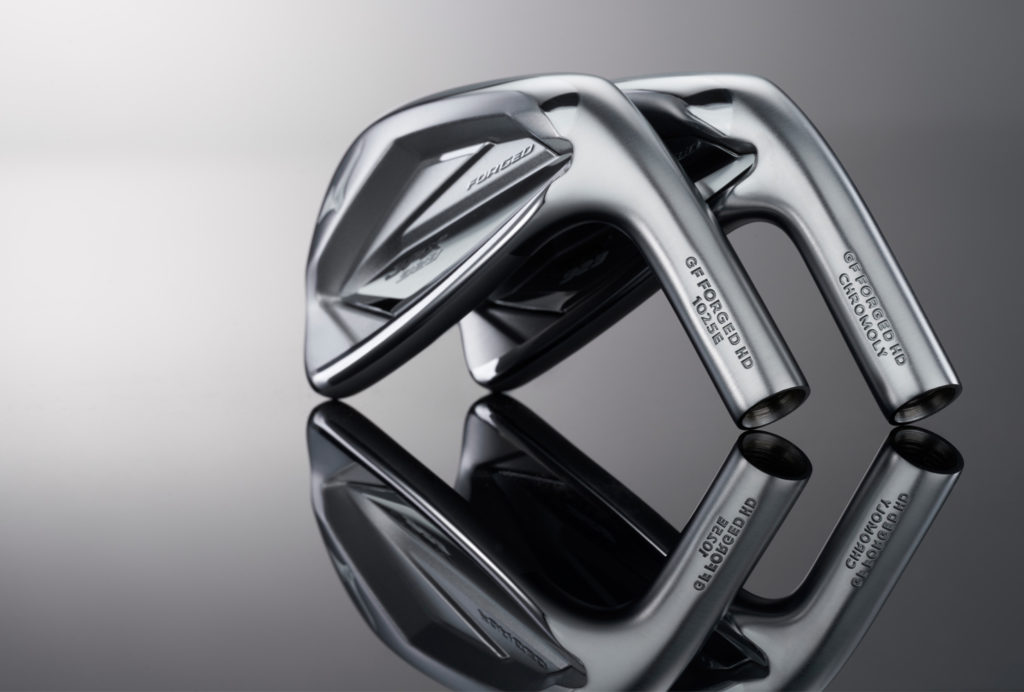 Material wise, the 923 Forged is using a billet of 4120 Chromoly in 4-7 and 1025E in 5-GW. After forging, the iron heads are back milled which places a micro slot into the head allowing for the flex that Mizuno wants in the design without them having to do any welding which would disrupt the grain flow of the material. While the 921 Forged was an iron that truly broke the mold for the players segment with the application of Chromoly, the 923 has seen refinement allowing for a thinner face which increases the overall speed and more importantly rebound area than in the 921. It is the same refined look which golfers with a picky eye fell for last time around, with feel, flight, and speed refinements. Not to mention, YES, there are left-handed heads.
The 923 Tour are just what the name implies, these are true one-piece forged players cavity irons which come from a solid billet of 1025E. The lineage of these irons are part of what has put Mizuno's JPX line on the rocket ship it seems to be riding from a popularity standpoint as they brought the traditional players iron to a modern design and refinement which of course won Major Championships along the way. With the 923 Tour, the refinement continues. Yes, the copper underlay is present here and makes for truly impeccable feel/feedback but also a lot of massaging to the shape was done. In the 6-PW, it is now shorter heel-toe and the topline is not just thinner, but also cambered more making it look much thinner than previous versions. Additionally, work was done with the weight pads in the rear to optimize the feedback and create a modern Tour iron which might just have no rival.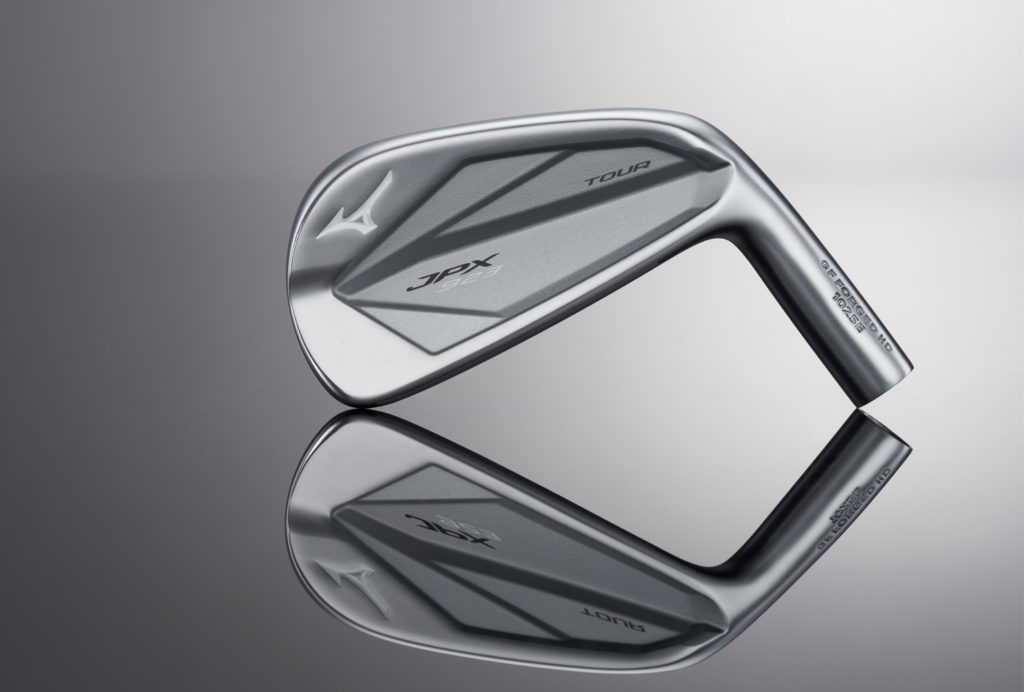 The Details
As you can see, Mizuno has been hard at work with the new JPX923 iron release and they've left no stone unturned to create a five iron lineup that will offer something for everyone. While some will point to the evolution of Mizuno as a company showcasing the JPX, it is more that the company has truly built a direction for JPX within what the Mizuno is. 
The new JPX923 Hot Metal irons will hit retail on 10/13/22 with a price tag of $1,095 for an 8 piece set or $137.50 per iron. The JPX923 Forged and Tour following early next year on 2/9/23 with a price tag of $1,500 for an 8 piece set or $187.50 per iron.
For more information, check out their website at www.mizunogolf.com.