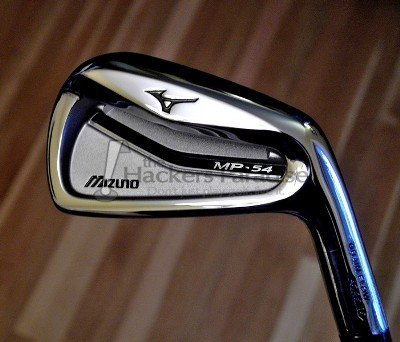 Mizuno Golf is primarily recognized as an iron company in North America, and their prolific lineup offers something for almost every player. Even the MP series, historically positioned as the 'players' line, shows great diversity, offering a variety of shapes, builds, and sizes. In many ways, the new MP-54's showcase this mixture by blending features that are common in players irons, while subtly offering some things that are valued in the game improvement market. As Mizuno puts it, you can "Step Up" into this set.
About the MP-54 Irons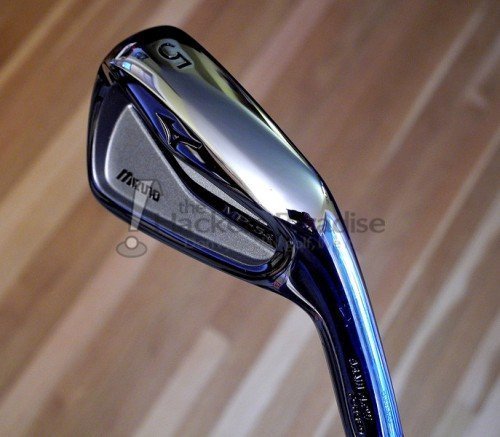 Design Details
The MP-54 is a thick, powerful Grain Flow Forged iron crafted to awaken the shotmaker in players needing just a little forgiveness.
A deep Milled Pocket Cavity (3-7 iron) delivers stability on off-center strikes, while a heavily beveled sole ensures cleaner turf interaction and the workability to take your ball striking to the next level.
The pure feel of Mizuno's one piece Grain Flow Forged 1025E Mild Carbon steel construction is heightened through a Step Muscle design that retains thickness behind impact.
Tech Spec
Step Muscle Design: Creates additional thickness behind impact for solid feel.
Grain Flow Forged: From a single 1025E Pure Select mild carbon steel billet.
Milled Pocket Cavity (3-7): Off center stability, higher launch, and a steep landing angle.
Solid Muscle Design (8-PW): Enhanced feel and maneuverability.
Perimeter Grind: Reduces topline appearance and sole width.
Custom Set Make Ups: Available in mixed/combo sets or with MP-H4 long iron alternative.
Stock shaft in the MP-54 irons is the True Temper Dynamic Gold S300. The standard set (as tested) is 3-PW and retail price is $999. Full specs are below.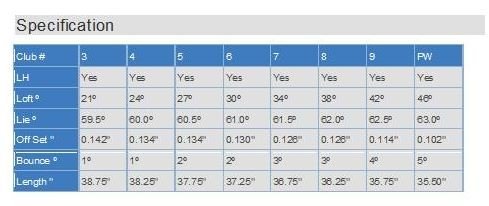 Key Technology
As noted, Mizuno designed the MP-54 as a bridge-set of sorts. The goal was to provide a traditional MP profile that offers things like superior feel, turf interaction and workability, while at the same time providing higher launch and forgiveness, specifically in the longer and mid irons. In a sense, this is a combo set within a set. This is a pretty fine line to walk and Mizuno attempts to accomplish it via a modest Milled Pocket Cavity in the 3-7 irons (which is designed to not only provide better performance off-center, but also drop weight low and back to promote increased launch) and what they call a solid muscle design in the scoring irons (which brings weight closer to the face to promote a flatter trajectory and improved workability).  While the word 'muscle' is used quite liberally here, the MP-54's are cavity backs throughout the entire set, with the low and mid irons also having a milled pocket. The graphic below best describes the cavity progression through the set.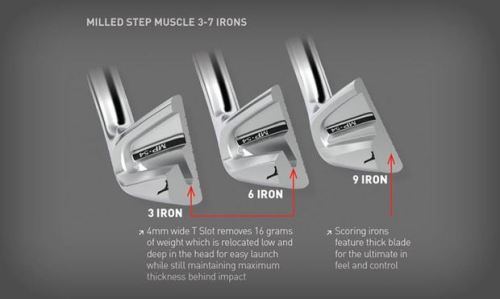 The MP-54's will be slightly larger than most other MP offerings, though they are still on the compact end of the spectrum. Mizuno took steps to give them an even more streamlined appearance, the most notable being what they are calling Perimeter Grind. Here, material has been removed from the topline and the trailing edge of the sole. Most players that prefer a smaller topline should still be able to work with what the MP-54 offers here, though admittedly I struggle to really notice the effects of the grind on the top line. The sole grind is especially noticeable though, and it should help maintain some semblance of the great turf interaction that thinner soled irons are known for.
Aesthetics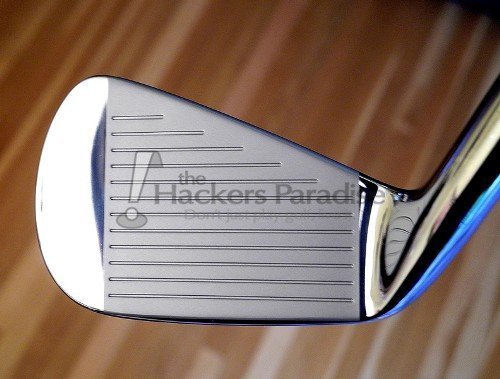 Predictably, the MP-54's are downright beautiful to look at. Mizuno excels at producing eye-catching irons and this set is no exception. The styling stays true to the MP line, with the shiny chrome finish, lack of garish badging, and sleek lines.
Those looking for the smallest possible profile probably won't find it with the MP-54's, but those players looking for MP-type stylings in a medium profile iron will find much to enjoy. That being said, Mizuno did a great job of producing the appearance of a smaller top line and sole through the perimeter grind and the blade length is still quite modest. At address, many players in the MP-54's target market will find the look both appealing and confidence inspiring at address. There is enough size to make the irons appear playable, but small enough to give the satisfaction that many desire from playing something with a smaller profile.
With irons like the MP-54's, feel becomes a huge selling point and item of interest. They were extremely pleasing upon center impact, with a low audible tone that many will equate to softness. For all the hype that 'Mizuno feel' carries with it, I was very impressed with what they delivered here. While maintaining a soft sound, the ball seemed to really pop off the face, leaving a very satisfying feeling with well struck shots. Off center contact wasn't overly harsh compared to other comparable irons, but shots very low on the face did offer a not-so-gentle reminder to pay closer attention next time. With the stock S300's, the irons do feel quite weighty, though there are many custom options available too. One thing that was very impressive was the continuity in feel throughout the set. While some blended iron sets have been accused of not maintaining feel (especially in pocket cavity irons), the MP-54's were pleasing to hit and listen to from top to bottom.
Performance
MP-54 testing took place on the driving range, golf course, and using a Vector X launch monitor. The set tested was in the 3-PW configuration with the stock DG S300 shaft. Conveniently, I fit right into the description of what Mizuno claims is the target consumer for the MP-54's. I do value streamlined looks and feel in an iron, but can use assistance with off center contact.
Ball Flight and Dispersion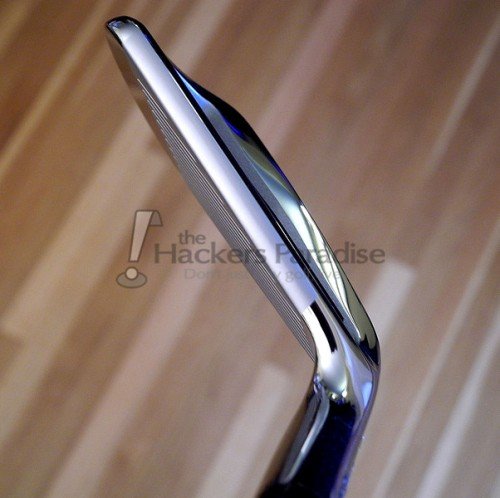 One thing that was apparent from the very beginning was that the MP-54's launch the ball quite high. This was mildly unexpected, as they carry with them one of the lowest launching shafts on the market. Vector testing showed a surprisingly high launch angle with each iron throughout the set, at times 2-4° higher than different brand's irons of the same number, including others in the same class. This did equate to balls that flew quite high, though spin rates weren't out of control – meaning there wasn't any issues with ballooning during testing.
While I personally don't need to launch the ball much higher than I already do, there are people that will find that quality quite useful, especially in the longer irons. I did find the longer irons remarkably easy to work with, especially considering the profile.
On course testing showed a comfortable level of accuracy, though nothing to indicate any sort of superiority on the MP-54's part. GIR numbers during testing were slightly higher than average, but also matching those of other irons being tested at the same time.
Distance and Forgiveness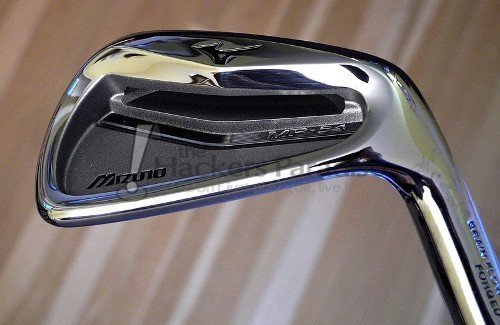 While distance is certainly not a selling point or design feature of irons like those in the MP line, it is something that many will wonder about while researching. Testing showed that the MP-54's were a bit shorter than many, with the divide increasing down into the mid and long irons. Analysis of Vector data mostly indicated that this was due to slightly lower ball speeds coupled with the higher launch angles noted above. Fitting will play a role here as well and it is possible that readers will see different results, based on their individual needs and swing characteristics.
Gapping was quite good from top to bottom and distance control was very consistent. This is a feature many will find useful on the golf course.
While the MP-54's will never have the same massive level of forgiveness on off-center impact that many game improvement and super game improvement irons have, they do offer very good performance here for their profile. While distance losses are inevitable, they are not as severe as others in the MP line may be, and for the most part, misses still produced a reasonably straight ball flight.
Miscellaneous Thoughts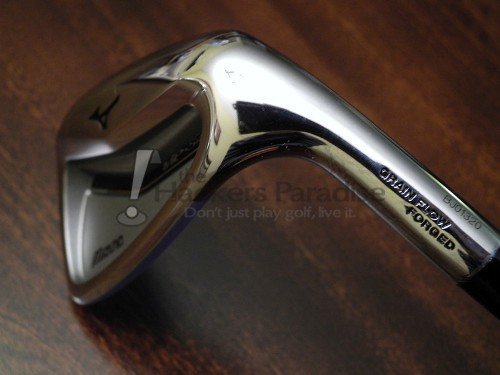 Many readers were curious about the ground interaction the MP-54's offered and testing showed that it was quite good. Those that enjoy what a thinner sole offers should find a fine level of performance thanks to the perimeter grind, along with plenty of versatility. Those moving from a wider-soled iron will likely see less sliding action and larger divots, without any indications of excessive digging.
While not a prolific worker of the ball, I do often alter trajectory based on conditions and these irons performed quite nicely. Testing showed it was very easy to manipulate flight with ball position and length of swing, which is always appreciated in the windy conditions that fall in the Midwest offers.
As mentioned before, the set really does flow well. Each iron blends nicely in terms of feel, looks, and ball flight – all making this 'combo set within a set' appear quite homogenous.
Final Thoughts
There is much to like about the MP-54's and they will likely be a popular option for many players, especially those looking to "Step Up" into a smaller profile iron while maintaining some forgiveness. Those players that struggle for ball height may also enjoy what they offer, especially moving down into the mid and long irons. While they appeared to lack some distance for this tester, even against other irons in their class, they did offer repeatable distance and good gapping. This set does offer many of the items it advertises, blending great feel and looks, easy trajectory control, and a slightly above average level of forgiveness. The MP-54's retail at $999 in the 3-PW configuration that was tested. More information, including a list of authorized dealers, can be found at www.mizunousa.com.