The THP Tour Van has been on the scene this week in Mobile, AL for the LPGA tournament and for those of you that like golf coverage, the THP look into things is rather unique. Tons of pictures and videos have been put up in the THP Forum and you can access them all by clicking here.
We want to thank the fine folks at the LPGA and RTJ Magnolia Grove for their incredible hospitality in hosting the THP Tour Van and giving us front row seats (parking) for our unique coverage. Join us in the THP Forum and check out all the pictures and videos by clicking here for our Golf on Tour section.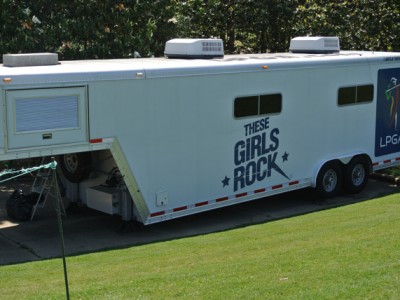 A Unique look at the ladies on the green during a practice round.
And there is much more coming today.