After months of preparations, The Ultimate Amateur Golf Event is finally here this weekend and it kicks off Friday with the special media day.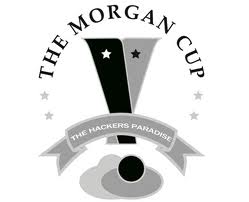 This is one of the most unique aspects of the weekend and one that is shared live via the THP website with the entire world.
Watch as all 24 participants work with their sponsor and create promo videos/commercials of each product in their bag. You will be able to witness behind the scenes work by Callaway, Cleveland & Bridgestone Golf as they assist their players in creating the perfect promo.
The live webcast kicks off at 9am EST on Friday and will run for most of the day. Tune in and chat with players about their equipment, what the weekend holds for them and everything else that makes this the Ultimate Amateur Golf Event.
Click here to be taken to the live video page on THP. The video page is located at www.themorgancup.com and will automatically begin playing Friday morning as soon as the Morgan Cup Media Day kicks off.
Once media day kicks off, you can click here to be taken to the THP Forum Thread where you can interact live with the participants. Click here to be taken to the Media Day Interactive Thread on the THP Forum.