Saturday at a major championship means one thing…It's moving day. Today did not disappoint and the 2014 PGA Championship has a leaderboard that is ready for the red carpet. While Tiger Woods failed to make the cut as he attempts to battle back from injury, the stars came out and all appear to be making a run at the last major of the year.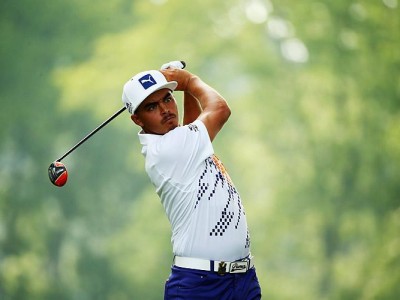 Heading into day 3, the general thought was that Rory McIlroy was playing a game that nobody could contend with. His lead and the way his control of the ball seemed perfect and his lead seemed strond despite being only a couple of strokes. The conditions were prime for scoring and the players took advantage rather quickly.
Saturday brought the fire and the stacked leaderboard continued to stay crowded. How about these names. Rickie Fowler, Rory McIlroy, Ryan Palmer, Phil Mickelson, Jason Day and Henrik Stenson all right in the heart of it along with several others. Just a couple of strokes behind them feature another full group of stars including Steve Stricker and Adam Scott. The 2014 PGA Championship has brought the action that fans crave and the media dreams about. Heading into Sunday, the leader remains Rory McIlroy at -13 and the final round is going to be something to remember.
Here is to hoping the fireworks continue and the Sunday has the dramatic finish that everybody is rooting for.