The company is releasing a new version of the best selling women's golf ball of all time. Bridgestone is today launching the brand new Lady Precept, which is designed to help players with moderate swing speeds.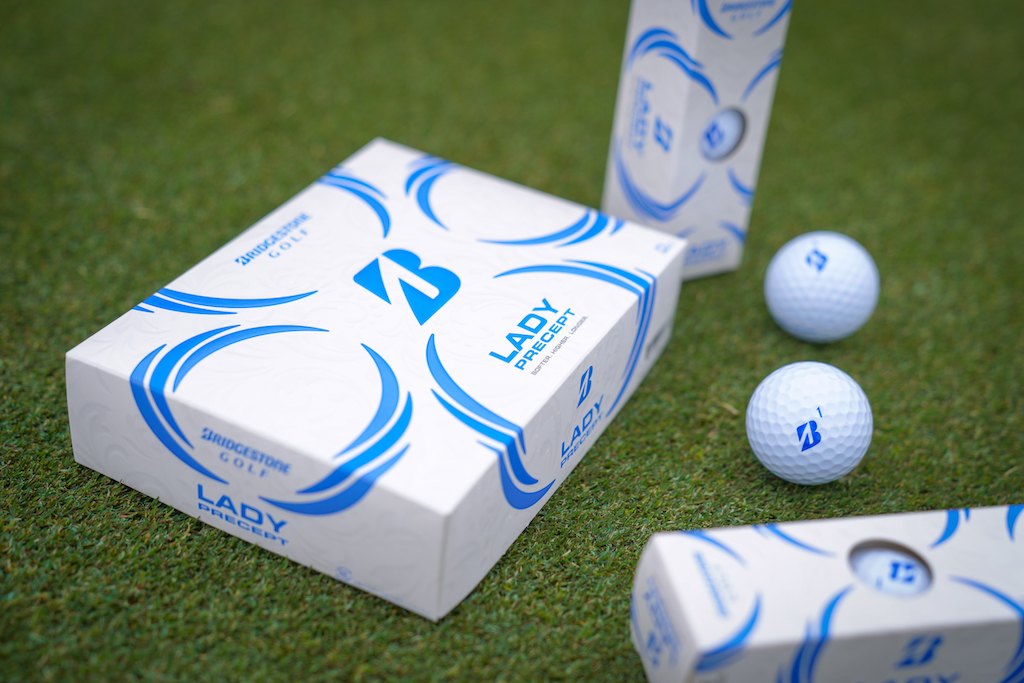 "A lot of brands have given up on a lady's golf ball design and simply re-labeled one of their distance models," said Elliot Mellow, Golf Ball Marketing Manager at Bridgestone Golf. "We actually design a ball that benefits this segment of players in a specific way."
New core that is both softer and gradational that will get the ball up faster and be easier to compress when the center is missed.
"The heritage really started with the MC Lady in the late 90's," said Mellow. "The target audience for the Lady Precept is still the same, but the gradational core technology, design, and overall performance has improved significantly over the years."
The 2-piece Bridgestone Lady Precept is available now with a cost of $19.99 per dozen.  Coming in colors of white and of course their Optic Pink.