A few years ago, Callaway released the Apex Utility Iron (UT) and it became popular in the bags of better players. An option that is incredibly versatile both off the tee and the turf and shaped like something that that fits even the most discernible eye. That product led to a lot of feedback and and input from the Callaway Tour Staff in the product being announced today, the 2018 X Forged UT irons.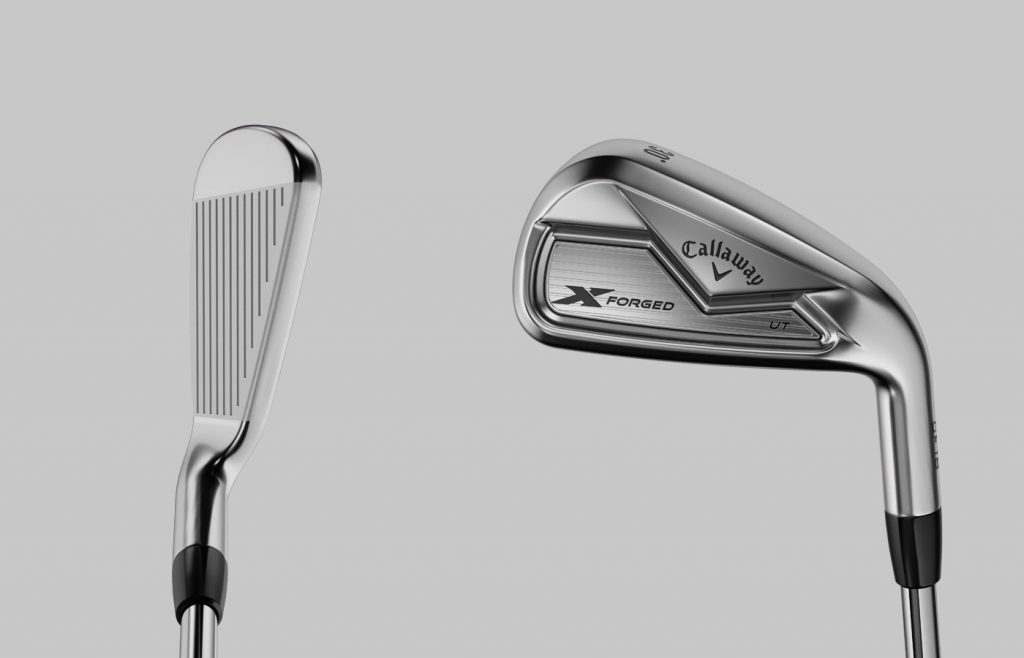 It's no mistake that when looking at a UT, the talk is going to be CG or center of gravity as modern materials have made the possibility of easier launch and forgiveness in a sleeker package. The X Forged UT has a center of gravity that is positioned right in the center to deliver a lower ball flight with less curvature than expected in a club of this "shape". A hollow body design and strategically placed tungsten insert bring up the MOI (moment of inertia), to a very forgiving number, despite the traditional look of a club like in this class. Combine that with what Callaway calls it's 360 Face Cup design, which they say pushes ball speeds directly to the allowable limit set by the USGA.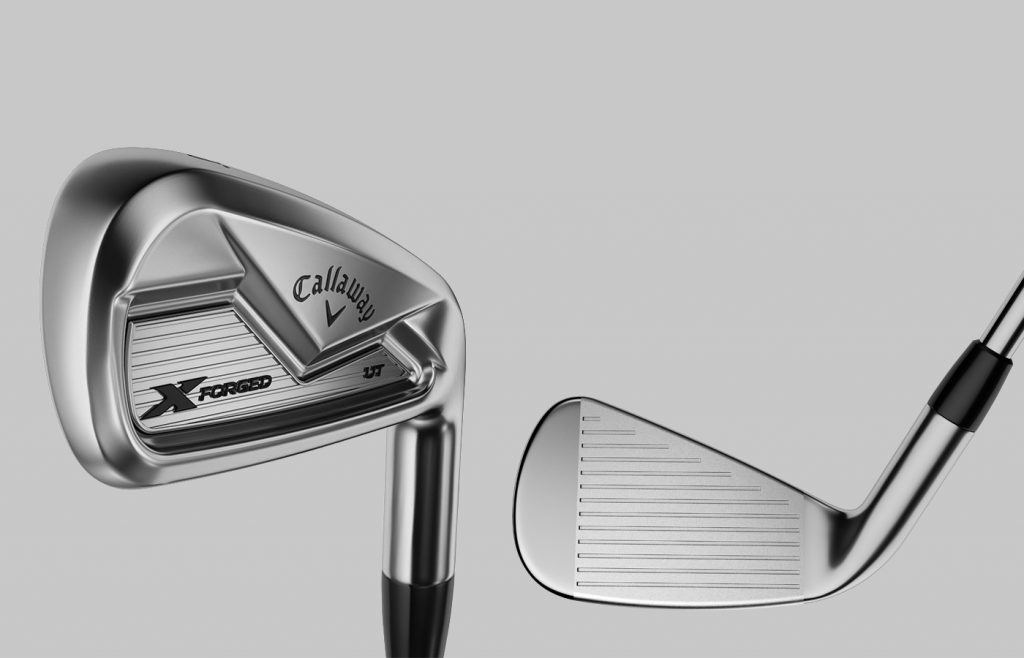 Coming in lofts of 18, 21, 24, 27 and even 30 degrees, this will give you a lot of options to design the longer end of your bag, which you might have feared in the past. The early feedback has been quite interesting, with testing on the Foresight GC Quad, players noted the forgiveness, especially toe side of center, and seeing ball speeds and distance similar to that of a perfect strike. A welcome addition for most of us as the clubs get longer and the lofts lower.
Full THP Review will be coming soon and the Callaway X Forged UT will be in stores this month, so we want to hear from you. Is this a club that will find a spot in your bag?
The standard shaft is a Project X steel.
Hitting stores on January 19th and priced at $249.99