If you don't already know about Nippon, you soon will. The Japan based shaft manufacturer is also one of the foremost authorities in the world on steel where no corners are cut and for them it is quality over everything. That, combined with their incredible R&D is why they are not only the top iron shaft on the LPGA, but also the fastest growing steel shaft brand on the PGA and European Tour as well making it into the bags of some of the best players in the world. Why does all this matter? Because the company is constantly working to go beyond playability not just for elite golfers, they want the rest of us to have an option as well and if it isn't the MODUS lineup, then the ZELOS might just fit the bill.
At the 2018 PGA Merchandise Show, the company introduced the newest member of their ultralight steel line, the ZELOS 6. Weighing in at a shocking 68.5g (uncut), Nippon believes that they have created a shaft which can allow the more average swingers out there to play steel for the rest of their lives, and not simply have to go graphite in their irons.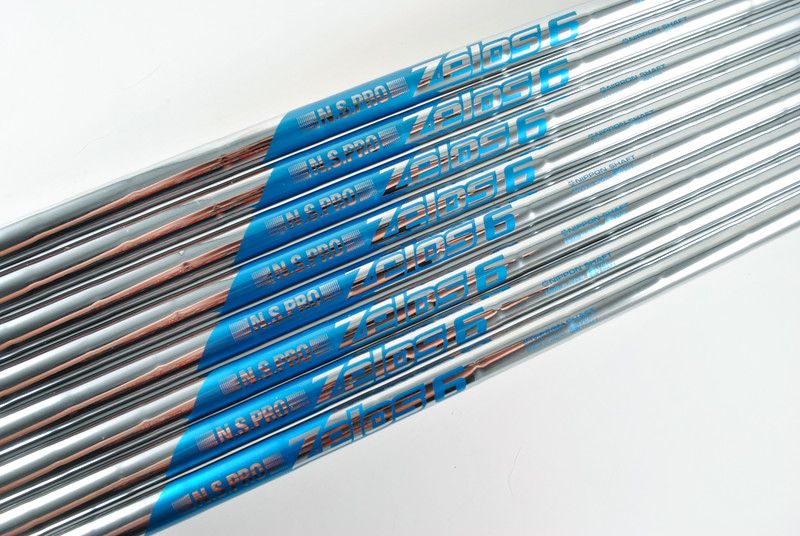 THP received the new ZELOS 6 shafts in for review (3-PW) and they were put through their paces.
Nippon on the new ZELOS 6 shafts:
About 6 grams lighter than ZELOS 7, our previous record holder

ZELOS 6 was created in pursuit of a lighter, stronger, more tenacious steel shaft that would satisfy for a lifetime. The remarkable light weight was achieved by combining our state-of-the-art matching technology with NZNS 60, an original ZELOS material. This combination preserves the unique trajectory and stable direction of steel shafts while extending flight distance from similar weighted carbon shafts. The advanced ZELOS 7 steel shaft will continue to win fans, but our lightweight ZELOS 6 has established the new world record.

An easy-to-use steel irons and wedge shaft for all golfers

We reduced shaft weight by about 6 grams to increase head speed and initial velocity, as well as launch angle and spin. Even at slower head speeds, the gentle bending stiffness of this shaft makes it easy to optimize timing and accuracy. The added carry distance and comfortable impact feeling will never fail to satisfy all golfers who settle for nothing less from steel shafts.
 Specifications:
| | | | | | | | |
| --- | --- | --- | --- | --- | --- | --- | --- |
| Shaft | Length (inches) | Weight (g) | Balance % | Torque | Kick Point | Butt Dia. (mm) | Tip Dia. (mm) |
| N.S. Pro ZELOS 6 | 38.5 – 35 (3-PW) | 68.5g | 51.9 | 3.0 | Tip | 14.50 | 9.02 |
Performance:
Interested in going lightweight in your irons? Don't want to go graphite? Nippon has the answer for you in the ZELOS series of shafts. The new ZELOS 6 shafts come in at an eye popping 68.5g which is the lightest Nippon has ever gone. Some pertinent info with that is that the company has stated they are aimed at players with driver swing speeds around 75 MPH or driver carry distances approximately 175 yards. That is a very specific range of golfers, and one that entering the review had me a bit concerned as a 110+ SS golfer, but Nippon touts their stability in the ZELOS 6, so I was happy to put them to work.
As previously mentioned, the shafts were installed into Callaway CF16 irons, additionally they were paired with Lamkin Sonar grips and all were swing weighted to my preferred D4 swing weight. In hand, even at D4 SW, you immediately know that these are lightweight. I have actually progressively gone with lighter shafts through the years, settling into the 110g range as the sweet spot for my game, so these are a whopping 40+ grams beyond that.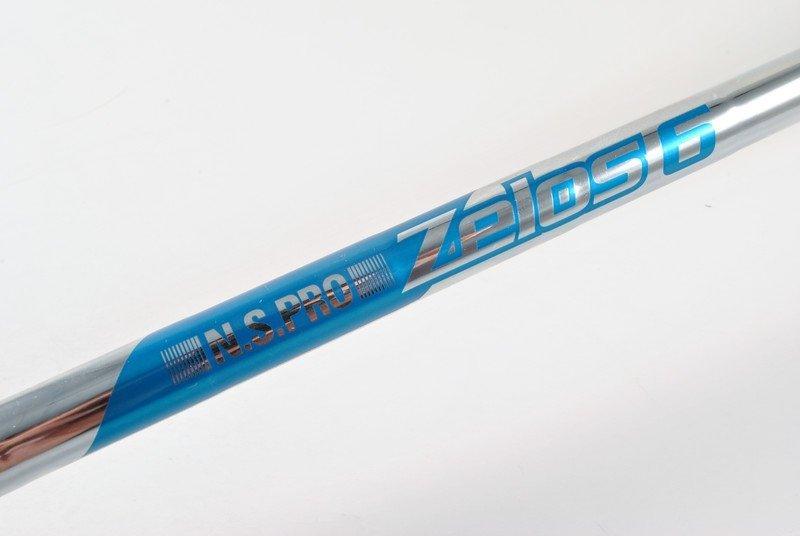 During review, the stability which Nippon claims was indeed seen, although I had to be a bit more deliberate in the transition and at my speed definitely noticed more kick mixed in with the smoothness of the shaft, however, I never really felt like I was overpowering it. When in the hands of an 85 MPH golfer though, the same smooth feel was mentioned consistently, but the hard ball flight data was what stood out.
For me, the hang-up with the CF16 (particularly into the long irons) has been lower flight and less spin than optimal for me. Moving to the ZELOS 6 the spin came up 650 RPM's and the launch 2.5 degrees with a 5 yard peak height increase. In the hands of the 85 MPH swinger, similar was seen with 500 RPM's, and 1.9 degrees launch. Perhaps least surprising is that both samples showed an increased swing speed, after all lighter naturally lets you swing faster, this though is where that feeling of stability comes in more impressive.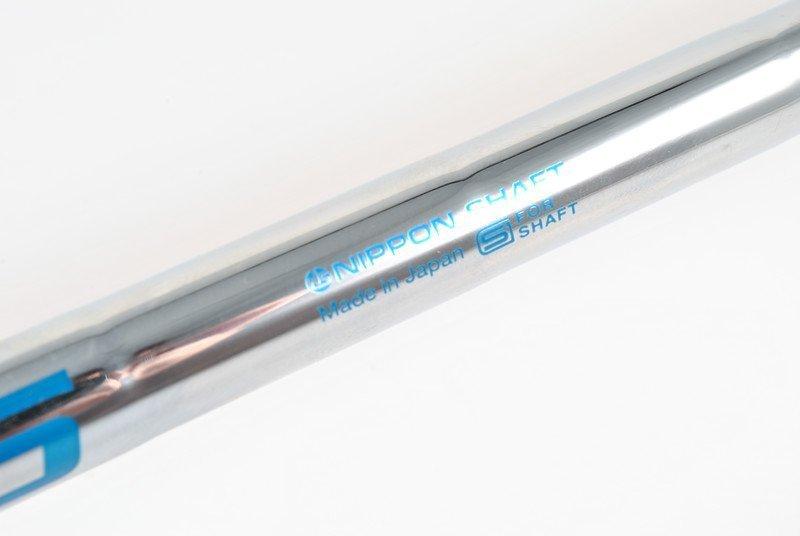 As for misses, it's a difficult one to discuss being so far out of the range recommended for the shafts. Suffice to say, for me the miss was consistent through the set, which was taken as a good sign where consistency goes. This is clearly going to be a shaft where fit matters a ton, but I would be lying if I said that there wasn't some intrigue for a golfer outside of that range who needs a little more spin and launch in a long iron. If nothing else, the question I have now is just how much lighter might be viable for me? More than all that, Nippon has truly impressed with their ability to create something radical that works. Will it be a graphite combatant? Perhaps if it makes enough upgrade options and fitting carts for different iron releases.
Parting Thoughts:
While it's clear that the ZELOS 6 isn't going to be the shaft that fits everyone, if you take a moment, step back, and look at what Nippon has done here, it is nothing short of impressive. To create a 68.5g shaft that puts off the stability that this does goes to show just how serious and brilliant Nippon is when it comes to steel manufacturing. Yes, having a single flex option and being aimed at swing speeds in the 75 MPH range is far from being the majority, but that should not take away from the impressiveness of this design.
More information on the entire ZELOS lineup, as well as everything else Nippon produces, can be found at www.NipponShaft.com.