The ability to make more putts begins with three aspects. Alignment, start your ball where the putter is pointing (aim) and finally hit your putt at the proper speed. If you could effectively eliminate one or two of those three so that you could focus on less, odds are you will find the bottom of the cup more often. The Odyssey Red Ball Putter is designed to do just that.
The Odyssey Red Ball putter is a face-balanced mallet that features a scope of sorts, with a red ball inside it and black an white contrast alignment. Doing so, by design, should help improve both proper setup and proper alignment, with the byproduct being more holed putts and lower scores.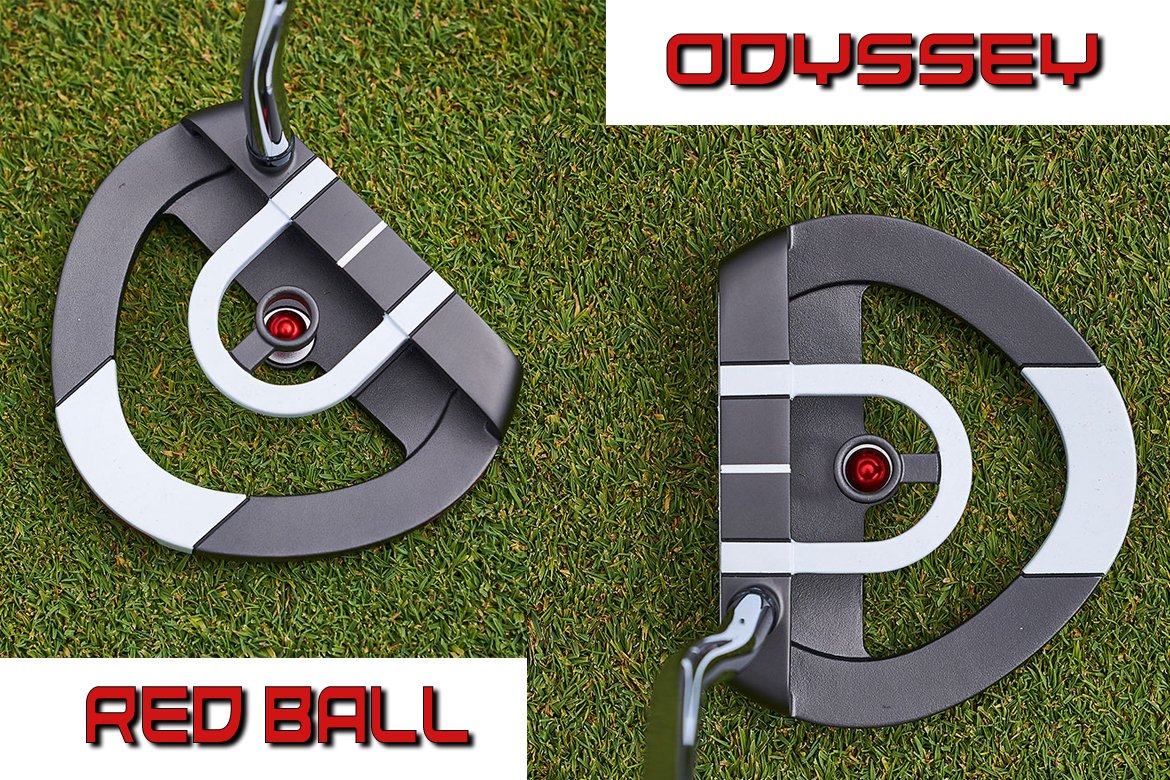 From Odyssey
Red Ball for Consistent Setup
The innovative Red Ball in the scope of the putter allows you to consistently get into the proper set up over the ball.
Improved Alignment From Versa
Our proven Versa high contrast technology also helps you align the putter so you get set up on your intended line.
White Hot Sound and Feel
Our White Hot RX insert provides legendary sound, feel, and great roll. To make more putts you have to get the line AND the speed right, and combining Red Ball and Versa with White Hot will help you do just that.
More Forgiveness From A Mallet Shape
With our mallet design in Red Ball, we're able to take weight out of the center of the head and redistribute it into the perimeter of the head. This is how we're able to concentrate the weight, driving up the MOI significantly for more consistent ball speeds and directional control.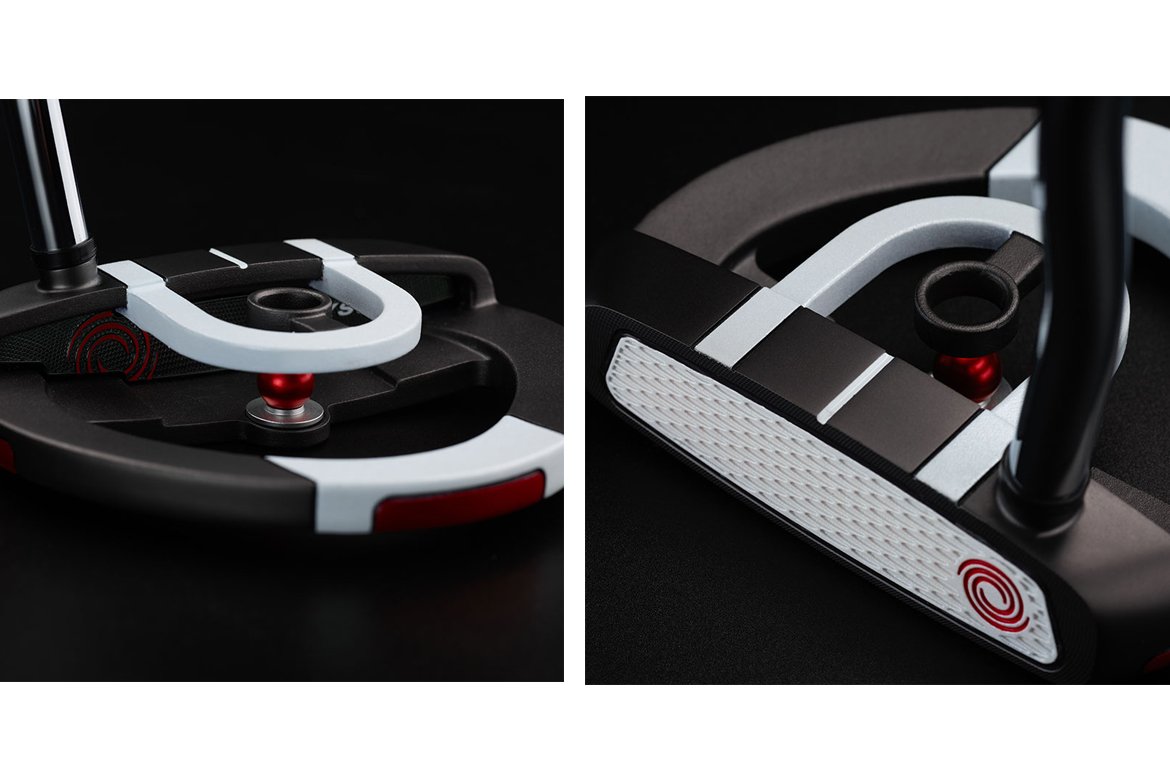 If you watch the best players in the world practice or warm up before a round, odds are you are going to see some form of aid to help them make sure their alignment is set and more importantly their setup is correct. If it is off, by the smallest of margins, more putts are missed. Loft can change, lie angle can change and where the putter is pointed could even be altered versus where their eyes think it's pointed.
What Odyssey has done with Red Ball is work to eliminate that part of the putting process. The below imagery is an extreme example, but the view does not change whether it is small or large. Have the ball and scope centered, and you can be sure that your setup is where you want it to be.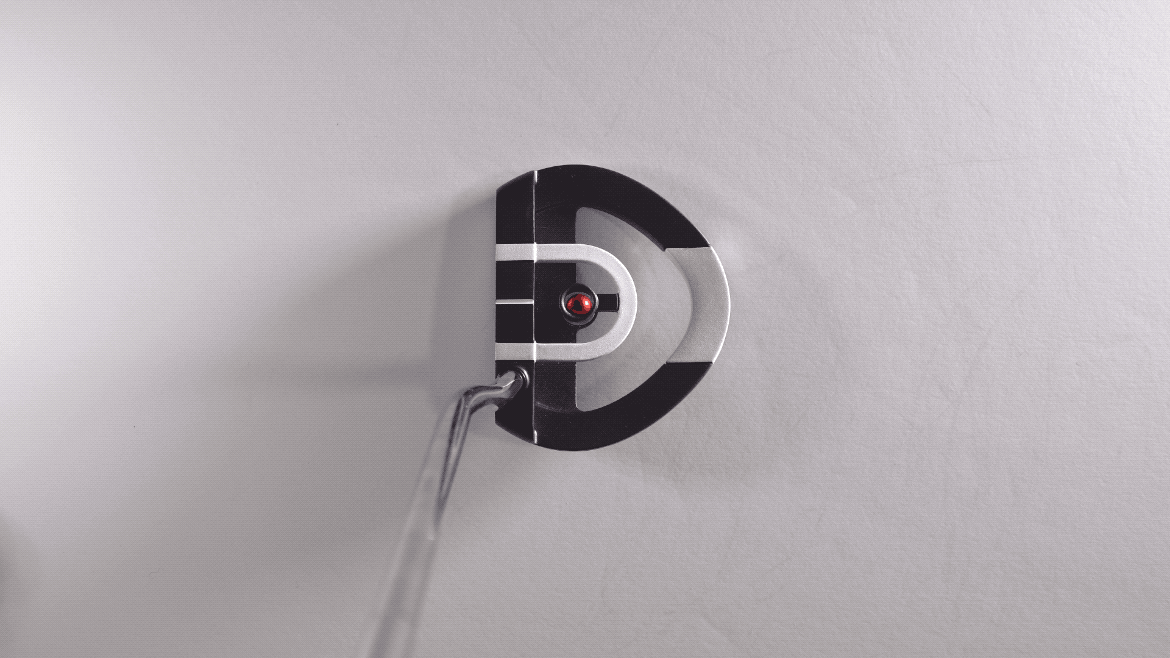 Having a "reminder" helps eliminate issues and has been used at the highest level for years including hand reminders on golf grips. The goal is similar, to be repetitive and more importantly, correct in your setup before the trigger is pulled. Anything that can remove intangibles from putting, should be a welcome addition.
The Details
Red Ball is a single model putter
In Stores: July 20th, 2018
Cost: $179.99
Stay tuned to the THP Forum in the upcoming weeks as we will have more on the Odyssey Red Ball including how you can get your hands on one to review.