The question comes up all the time.  Why should I put my shoes in a shoe bag?  The answer is twofold really.  First, because the shoe bag creates shade for the shoes, and in doing so, the quality is preserved.  Second, because both shoes and automobiles cost a lot of money, you can keep both in better condition for a small investment in a product like the one being highlighted here.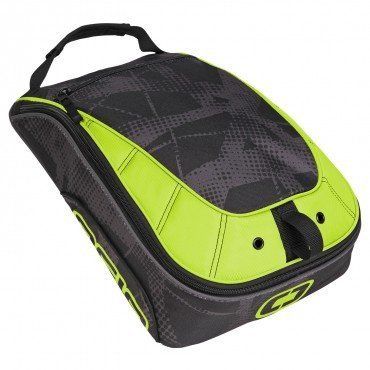 The OGIO Shoester
The Ogio Shoester Bag features a carbon-based, anti-microbial interior and can be hosed out or wiped clean. Vents allow shoes to air out, and an exterior zippered pocket provides additional storage.
The OGIO Shoester keeps your shoes separate from the rest of your gear, while providing ventilation to allow them to dry after a day on the links. It features an easy-access main compartment, as well as a zippered pocket for small accessories. Carry it in-hand with the padded grip, or use the hanging loop to sling it from your duffel or travel bag.
Colors Available
Acid – Neon Green/Yellow & Black
Black – All black
Madrid – Red with Gray & Black accents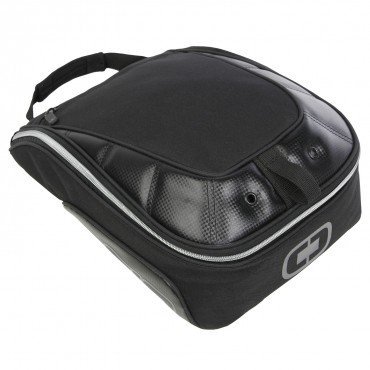 Using the OGIO Shoester for travels in the THP Tour Van has been wonderful.  After a round of golf, drop the shoes in the bag and the back area that holds clubs and golf shoes has remained clean.  After the trip, open the shoe bag, hose it down and let it dry. 
Cost – $39.99
Where – www.ogio.com
Recommended – Highly for those that travel to play golf and almost as highly for everybody else. 
A small investment like this will make you wonder how you lived without it for so long.