Athletes of all sports have been utilizing the benefits of compression as it relates to better performance and shorter recovery times. Compression clothing is not considered a performance fabric that you would attribute to being used by golfers worldwide. If a professional golfer is using any compression fabrics, it cannot be seen on television, as it is mostly used as a base layer. I recently became aware of the fact that compression socks have become quite popular in the game of golf, so it is no surprise to see OPEDIX send out a pair of shorts for review.  The Core-Tec shorts are designed with a form-fitting base layer to enhance the kinetic functioning of your body. Confused? So was I.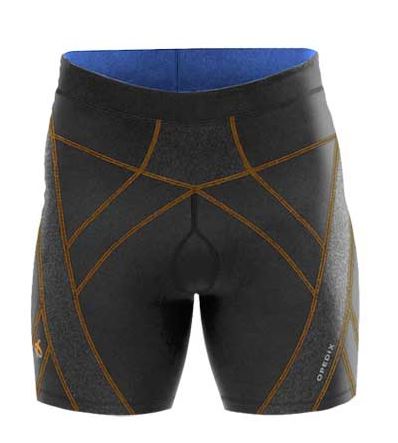 About OPEDIX and Product Features
OPEDIX was founded in 2004 and has been inventing technology to help active people stay active.  The gear they produce is all about science, focusing on kinetic health and regional interdependence. Your body is an interconnected system that consists of myofacial, articular, and neural components. The components must work closely together and require coordination of each joint to be properly aligned, stable and mobile to create a movement pattern. The motion produced at any joint in the kinetic chain can directly affect joints above and below it. This is what they call your kinetic health. In layman's terms, if a joint is being affected negatively by motion, not only can you damage that joint, but also surrounding joints, muscles, etc.
Your body's kinetic health is a measure of how well and efficiently it moves when challenged with injuries, fatigue, and various other factors. The Core-Tec is designed to help your body's natural kinetic chain stay in alignment and remain optimized throughout any physical activity.
The CORE-Tec short represents the latest innovation from OPEDIX, incorporating our proven technology to address the next link in the kinetic chain. Utilizing 27-panel construction and a combination of stretch and non-stretch fabrics, the CORE-Tec short mimics the gluteus-medius muscle to align the pelvic region, promote core stability and improve dynamic balance.
Product Features
27-panel construction
90% nylon, 10% spandex
Durable stretch draw-cord at the waist
Silicon elastic binding at the leg-openings to keep the shorts properly anchored
Moisture wicking to pull sweat away from the skin's surface
Breathable fabric to help regulate temperature to burn less energy
Anti-odor fiber technology to reduce odor and preserve freshness
Fit and Looks
I don't typically wear a compression short for golf, although I do wear some Under Armour heat gear in case I sweat. In just doing that I have found my rounds to be more comfortable from the first tee until I decide it's time for the 19th hole. The first major difference I found in these shorts and my every day golf underwear is how high they come up. The top of the shorts come up to around my belly button (by design) to give support to the abdomen. There is also a draw string that resembles a shoe lace to tighten around your abdomen to keep the shorts from sliding down. This was very difficult to get used to at first because I felt sort of like I was wearing a girdle.  The length of the shorts seemed to work out just fine for me, as they didn't ride to high or too low. Too high and I would have felt a little uncomfortable and too low the shorts would have shown while sitting in the cart. They have a sticky rubber band in the legs that keep the legs in place during your round. They have a size chart and fit very true to size.
One of the first things I noticed is how well made these shorts look and feel. It is very apparent that the quality of the material is there and in my short time testing I have not seen any distinct shows of wear and tear. Other than the fact that they ride high, it was not obvious that I had these shorts on under my golf shorts.
Testing
I was able to put these shorts through the ultimate golfer test, as I had them for THP's Ultimate Golf Event, the Morgan Cup, in the hot South Carolina summer.  I played over 125 holes in 5 days and planned on walking away Sunday feeling very sore. As gross as it may sound, because I did not wash the OPEDIX shorts, I did wear them for a total of 72 holes. I knew of two days that I would be putting my body through a brutal test of 36 holes, so I planned ahead and wore the OPEDIX short, hoping they would shorten my recovery time.
I couldn't have been happier that I chose to wear these shorts for those two days of 36 holes. One major benefit to compression shorts in humid weather is you do not have to worry about chaffing. I also felt energized throughout the entire36 holes. Typically after 18 holes you have to dig deep to find the amount of energy it takes to string together two good rounds of golf. It did take me a few holes to get used to the waist being so high. A couple of times my shirt did get caught in the waist band and people asked me if I was wearing a girdle. Lucky for me, it takes a lot more than that to get embarrassed, but I could see that being an issue with some folks. I had zero issues with the shorts moving out of place on my waist or on my legs.
I have been known to have some back issues after playing 36 holes. If not my back, I at least feel like I just played 36 holes. This was not the case after my rounds wearing the OPEDIX shorts. I certainly felt like I had played 36 holes, but my body was not as sore as I have seen in the past.  I was able to really give the anti-odor technology a run for its money since the shorts went through 72 holes of heat and sweat without washing.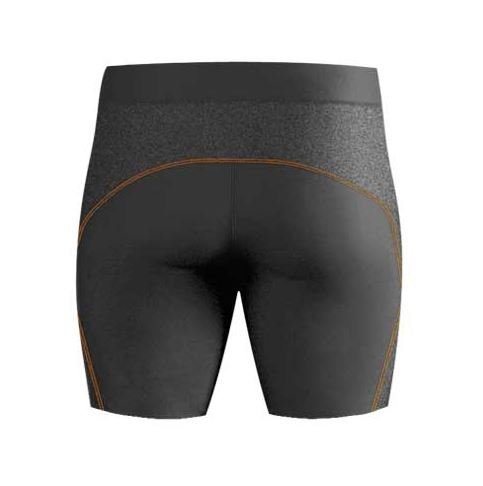 Overall
I am very pleased with the OPEDIX CORE-Tec shorts and the technology behind them. I do not suffer from any major sports injuries or even daily pain from injuries, so I am unable to comment on any benefits the shorts may offer for that. I do have some small aches and pains I deal with on a daily basis and didn't notice any flare ups after a long day of golf. Can it be attributed to the shorts? I don't know the answer to that. I will say that playing 36 holes a day for two days in a row would normally leave me feeling as if I had been hit by a train and that was not the case after wearing my CORE-Tec shorts. I actually felt quite good and would have been happier to play some more golf. I am very pleased with the fabric and how it feels against my skin throughout my round of golf. I will say that the higher waist took a little getting used to, but you must remember that is a very important feature of these shorts. Your kinetic chain starts in the core, so finding a way to keep that aligned will greatly affect the rest of the body. I feel that OPEDIX has done a lot of research to provide a product that truly works. Where they may lose some people is on the $165 price tag. You can learn more at www.opedix.com.