Topics and commentary of the Par Train show do not necessarily reflect the views of THP Media.
The THP Radio Network is proud to present The Par Train. The show brings topical PGA Tour conversation mixed with hilarious comedy and we are honored to have it as part of our lineup on The Hackers Paradise Podcast Network.  You can follow them on Twitter @TheParTrain
PGA Tour Pro Keith Mitchell is not only hilarious, he's an innovator. This episode is almost a full hour because the stories are that good. Buckle up. Bear down. And listen to the end. Who knows, by the end, we may get a signed contract by the PGA Tour to institute walk up music at every event.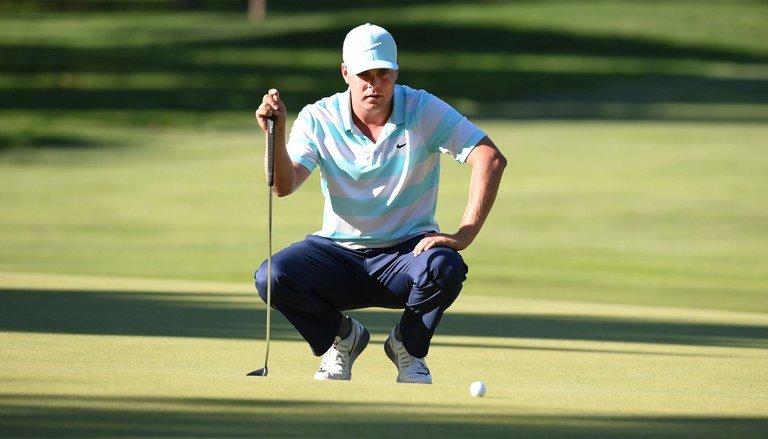 Highlights
-Keith gives us brand new golf lingo to replace "bababooey" and "mashed potatoes"
-The private jet "horror story" with JT, Zach Johnson and others where they almost left Patton Kizzire's trophy on the runway
-How Keith almost made walk up songs a thing on Tour
-We all guess what tigers walk up song would be
-Keith knows the REAL big cat
-Stories about playing with Larry the Cable Guy and Ray Romano at AT&T Pebble Beach
-Hear how Keith reacted the first time he saw Tiger at Torrey. He may be more excited than all of us for Tiger's return.
-3 ideas to grow the game. Keith picks his fav.
-Why we all agree Patrick Reed should never wear red and black on sunday
-Find out what "Heat it up like a hot dog" means
-Why Keith thinks we're basically on tour already
-Everyone needs to YouTube Mark Steffenhagen
-"If I knew that answer to that question, I think every tour Pro would pay be a million dollars a year."
-Learn how Keith tricks himself mentally to stay focused on one shot at a time
-Hear why "playing on the pga tour is the easiest of any tour I've played on"
-What it's like to walk on your first pga tour range as a rookie
-Why the Valspar suited Tiger well
-How he decides what tournaments to play
-Why Dufner skips most of the tournaments until the Honda
-What he's learned from Justin Thomas's rookie year on tour that he's applying to his game
-"If a guy like Corey Conners can get rattled, most laid back guy, anyone can."
Have you downloaded the THP Mobile App? Available now for iOS and Android devices everywhere and is 100% free. The easiest way to enjoy all of the THP content, right in the palm of your hand. You can find it in the Google Play Store or the App Store right now.
Podcast: Play in new window | Download
Subscribe: RSS