In the last year PING has been on a serious tear of re-organizing and simplifying the naming of their lines and that trend is continuing with the G-Series. Much like the i-Series the numerical identifier is now gone and what we are left with are the new "G" Irons from PING. THP was able to get a set in hand for review (4-PW, AWT 2.0 shafts) and it's safe to say that though they are very much G-Series irons that we have come to know, there is definitely still new performance tech being brought to the table.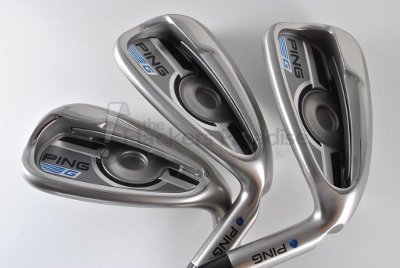 PING on the new G Irons:
G irons are heat treated using a specialized process, creating a Hyper 17-4 alloy that is 40% stronger than traditional 17-4 SS. This allows the faces to be thinner and provide four times the face flexing with improved stability. The results are big distance gains and a higher peak trajectory for better stopping power so you can hit and hold the green.
COR-Eye Technology generates sizeable distance gains by simultaneously activating the sole, face and top rail in flexing for consistently faster ball speeds across the hotter face. In addition to four times the face flexing, the G head is more stable and forgiving.
Connecting the Custom Tuning Port to the sole creates a deeper CG that helps elevate the launch angle while increasing MOI for greater accuracy.
At address, the iron's refined look is created by a thin top rail, satin-blast finish and appropriate offset. An enlarged multi-material damping badge joined to the cavity works with COR-Eye Technology to optimize sound and feel.
Contributing to improved performance in the G irons are PING's proprietary AWT 2.0 Ascending Weight Technology shafts, an optimal combination of physics and feel. They get lighter as they progress from the short irons to the long irons. Lighter long-iron shafts help square the clubface to increase clubhead speed for distance and accuracy. Short iron/wedge shafts are heavier for improved trajectory control and feel.
Specifications: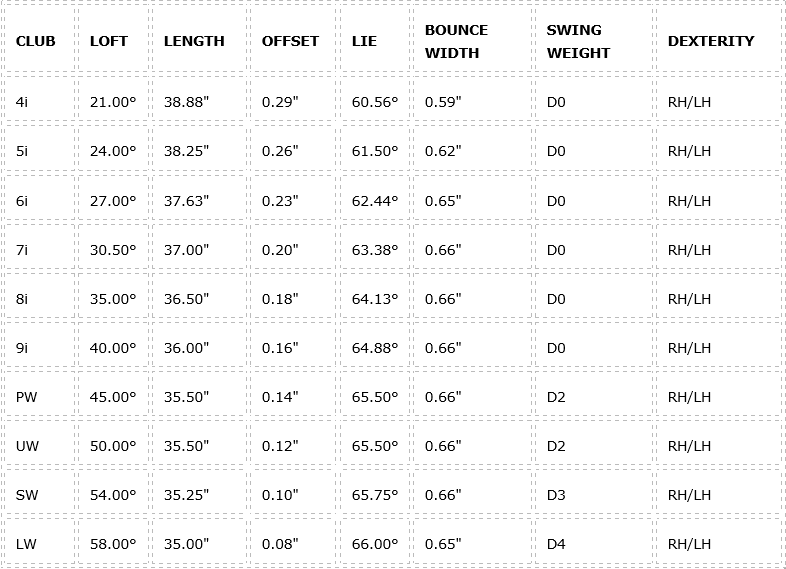 Traditionally the G-Series irons have been, in a single word, large. While much of the design with the new G release is generally familiar with their wide soles, deep cavities, and overall offset numbers, PING has used a couple of different tricks to make them more appealing where it matters to most golfers, at address. The G irons have a much more beveled/rounded topline than with the past iterations which does a lot to make them appear much more subdued in overall footprint. Additionally, the way that the offset has been applied to the heads in terms of shape to the eye also helps a lot. 
Design and Aesthetics: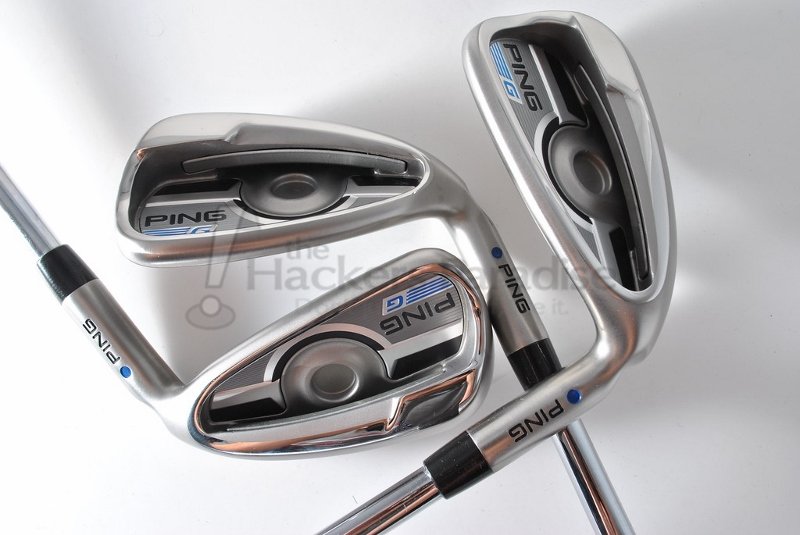 Rounding out the overall aesthetics PING has continued to use blue as its accent color and it's a good move with nothing about it being overdone. There is definitely a lot going on in the cavity with the COR-Eye (circle depression) making its way from the GMAX and into this design and it is the first thing that the eye moves to. While it is definitely within the "visible technology", it will likely be hit and miss for individuals and their specific preferences in a look. The badging though is, as usual, very well done by PING and the CTP remains a staple of their iron designs being both visible and hidden tech. All of this is rounded out with a classic looking PING satin finish and while the soles and main body did hold up well through testing, it is worth noting that the face definitely wants to show wear more than one might anticipate.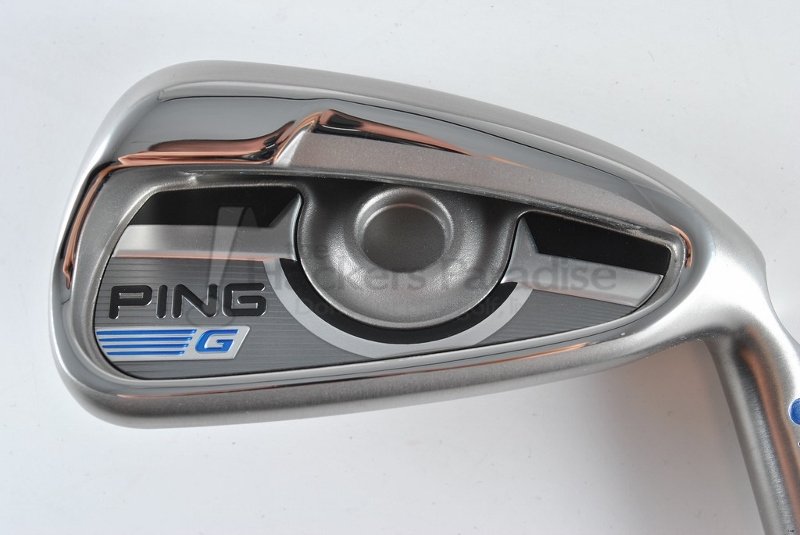 Performance:
THP received the PING G irons in 4-PW configuration paired with the AWT 2.0 shafts in stiff flex for this particular review. All testing and data collection was done outdoors, both on the range as well as course situations in order to get the best grasp of their overall performance and playability.
When reviewing a Game-Improvement/Super-Game-Improvement iron set there is a certain level of preconception with the overall sound/feel. This is one area that, for the most part, PING has always been very good at where it comes to their designs. With that said, the GMAX irons broke from what we expect from PING in such a significant manner it has created some concern that with the COR-Eye moving to this design, so too would the extremely hollow and springy nature of those irons, simply put, that trepidation can be put to rest. The sound/feel of the G irons offers a solid impact sound and sensation which is free of any clickiness thanks to PING's dampening badges and CTP. There is a dense nature to impact that will please many looking for a GI/SGI offering this season.  No they won't feel like a forged iron, but they do break from many of the ideas of what an iron of this size is supposed to feel like. With that said, the overall feedback of the irons where misses laterally and vertically are concerned is very blurred, meaning there isn't a lot of audible or tactile differentiation. The user can still sense a miss, but the feedback/harshness of said miss is very much subdued. Not a bad thing and in the opinion of this reviewer something that should be expected of most irons in this class.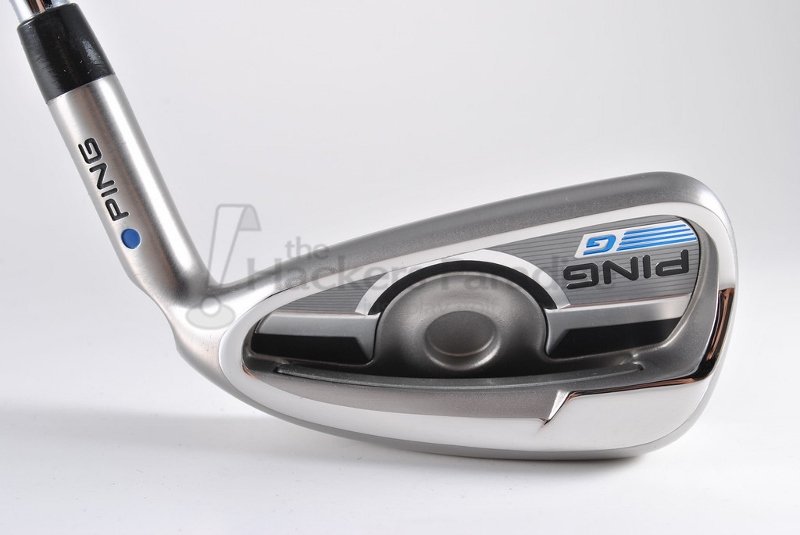 A great description of the launch/flight of the G irons in one word would be "high". Seriously though, that is one of the main design goals of the G-Series irons so it really shouldn't surprise anyone. Peak heights during launch monitor testing were among the highest that this reviewer has seen in an iron set in some time. To give a better idea, the peak height from the 4i averaged 34 yards and incrementally went up through the set finishing with a 44 yard average from the PW. Clearly, on a personal level fitting would be key to bringing flight down to a preferred range but what this shows is that the set does what it is designed to do for the masses, get the ball high and playable.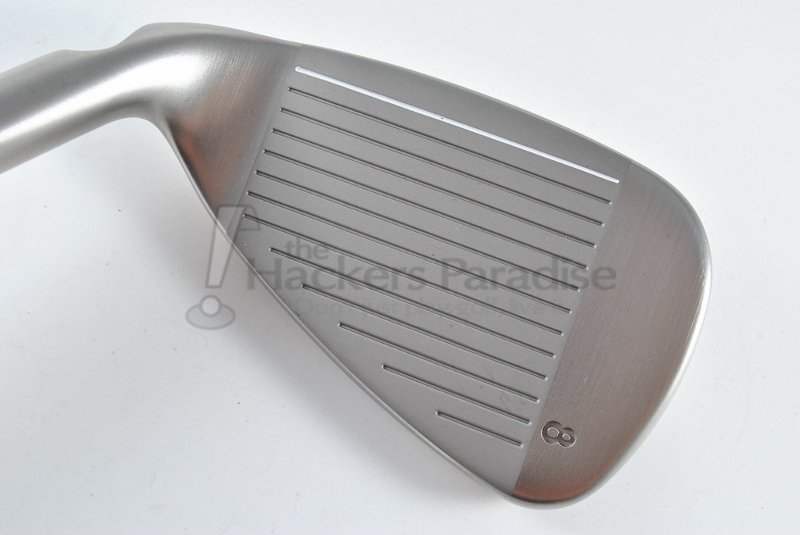 Within the actual set design, the CTP (Custom Tuning Port) allows PING to push the Center of Gravity (CG) lower to increase the overall launch angle while also altering the MOI keeping them extremely forgiving. Added into that you have the AWT 2.0 shaft which incrementally change in weight through the set to help increase and control launch. In the long irons you have a lighter shaft weight, and into the wedges they get heavier (sub 100g to just under 110g). Overall the combination of these two things really do make for a SGI/GI iron set that will really appeal to those looking for an increased ball-flight, which is a major struggle for most amateurs (not all, but most). With that said, PING does offer other shaft options which should accommodate natural high-ball hitters who are still seeking the forgiveness of the G irons.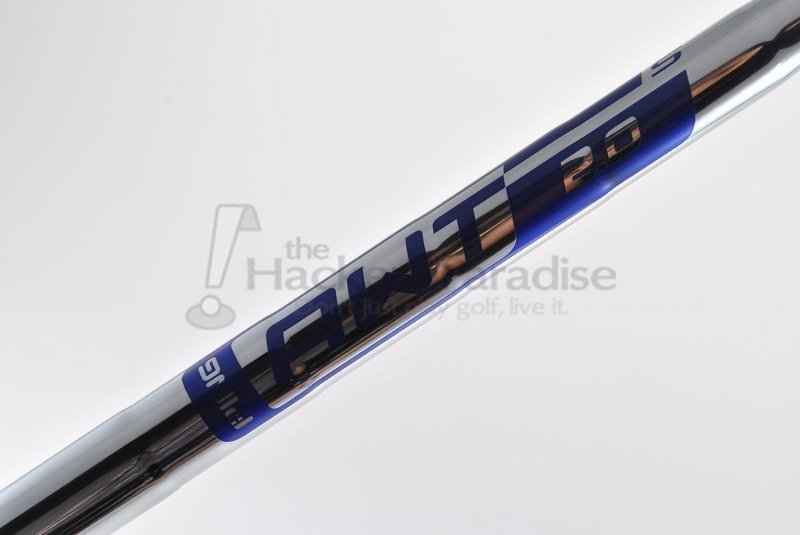 As always, distance is a touchy topic since so many factors are based on fit. As discussed, the G irons launch had a very high ball flight for this reviewer and as such distance could undoubtedly be more maximized for this specific case. That said, the data recorded still painted a complete overall picture of the G irons where their distance generation and ball speed retention is concerned.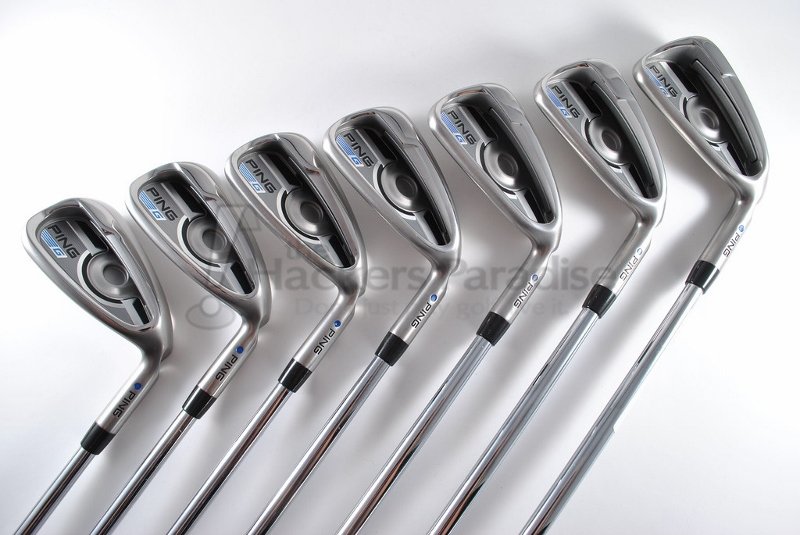 First and foremost, the COR-Eye technology might not be the most pleasant to look at, but time spent with this set shows that it does its job. Ball speeds generated were quite good and beyond that the spin produced from impact allowed for the overall distances seen on course to still be impressive even at the extremely high ball-flight that this reviewer saw. While they might not be the longest out there, there is actually a lot of potential that could be unlocked through proper fitting, something that PING has always emphasized anyway.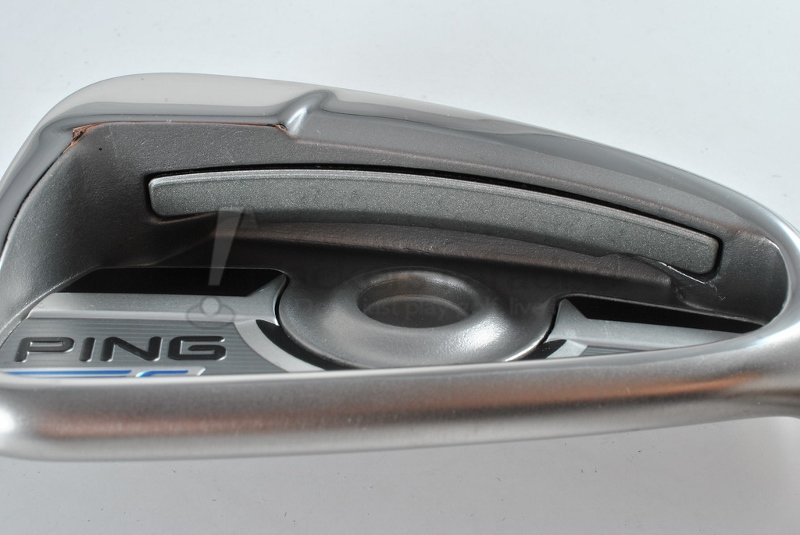 For the sake of reference, the new G irons were hit along with prior G-Series releases (G30, G25, and G15) in order to compare the overall data. The G launched higher than its predecessors and did produce slightly better ball-speeds than them on center strikes while producing lower spin numbers. Where the G's really stood out though was on shots laterally (heel/toe) and in particular shots low on the face. In these areas the COR-Eye really flexed its muscles so-to-speak showing significantly increased ball speeds comparatively. On the course this translated into a much decreased tendency to see right movement on heel strikes and left movement on toe strikes. Basically, the ball wanted to go straight and maintain good height with a ball speed drop that was much less than anticipated entering the review. The bottom line is that the G irons are surprisingly playable on misses even by G-Series standards. Sure, in an iron of this stature one may sacrifice some measure of workability, but the point of these irons just like their ball-flight, is high and straight.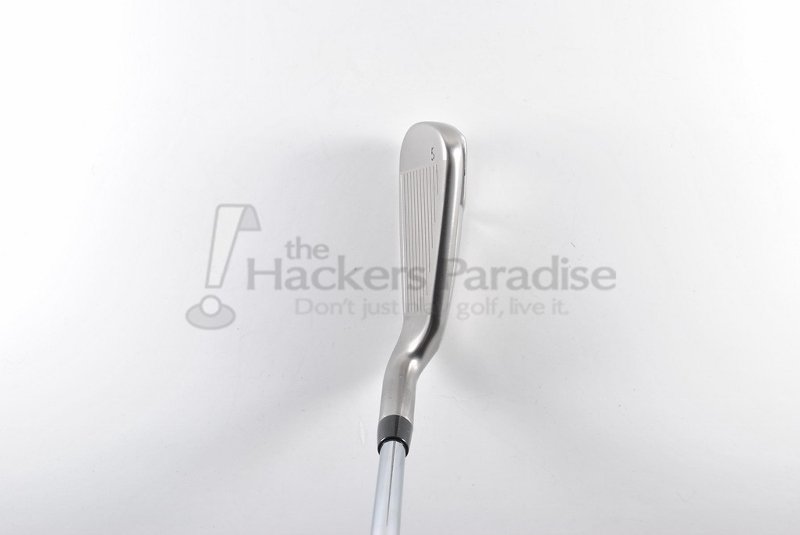 Parting Thoughts:
There is little doubt that the G-Series is PING's flagship line and seeing it undergo a bit of an evolution both in name and design is a positive thing for golfers who often look its way seeking forgiveness and playability. The newly named "G" irons are a very good continuation of the performance golfers have come to expect with some solid improvements both aesthetically and technically along the way. The bottom line is that PING has achieved what they set out to do with the new G irons and they are definitely worth a look for those entertaining something in the Game-Improvement/Super-Game-Improvement range.
PING has priced the G irons at $110.00 per club with the set being available in 4-LW, more information on it and the entire G lineup can be found at www.PING.com.