Sometimes releases are quite the surprise, other times, they're the worst kept secret ever. File this one somewhere in between as the rumblings about PING's newest irons has been ramping up for months now, including some rather interesting pricing discussion.
But let's table that for now, shall we? Instead, its time to officially get our first looks at the new PING i59 irons.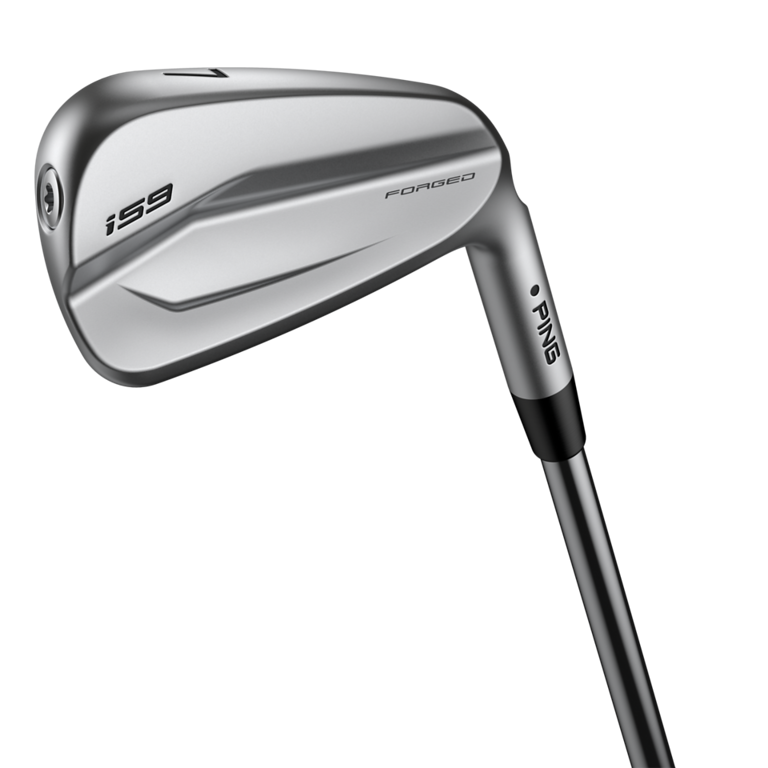 A Core Story – PING i59 Irons
I'll be honest, a new iSeries iron from PING is exciting to me. As someone who cut their teeth entering this game with the i20's, any time something new drops with the moniker on it, my ears perk up. This time though, it's been an interesting one to get, and keep, a pulse on. We have known these were coming for a long time now, but the details have been relatively tight lipped as far as the actual technology within them. Turns out, it might be because that tech is literally at the core of the i59.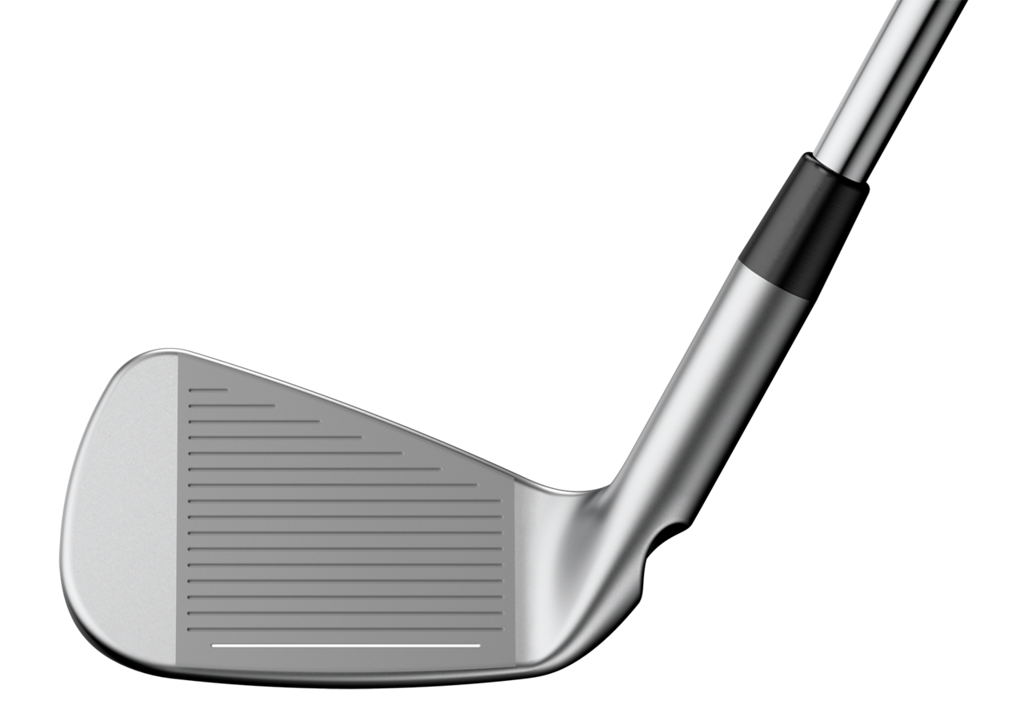 The irons themselves are a forged body 1025 carbon steel with a 17-4 forged stainless face. Yes, you read that correctly, I used the word "forged" twice in one sentence when referring to a PING i-Series iron. The big story there though is what is in-between those two metals as internally there is an aerospace aluminum being utilized. Coming in at 1/3 of what stainless steel weighs, PING is claiming that utilizing this material at the core is letting around THIRTY grams to be saved and allowing the design team to use tungsten heel and toe weights to replace it at the perimeter of the head to increase MOI (Moment of Inertia).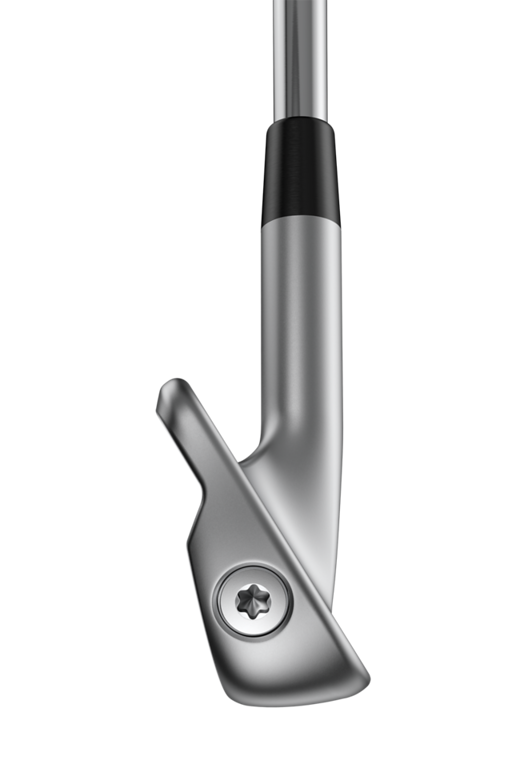 Now, PING is being adamant that the feel is very real with these and that the aluminum actually adding to the solid feel at impact that golfers who tend to lean towards these smaller more compact shapes like the i59 demand. Not only that, that weight movement has apparently meant that the MOI actually matches the i59's bigger sibling, the i210's.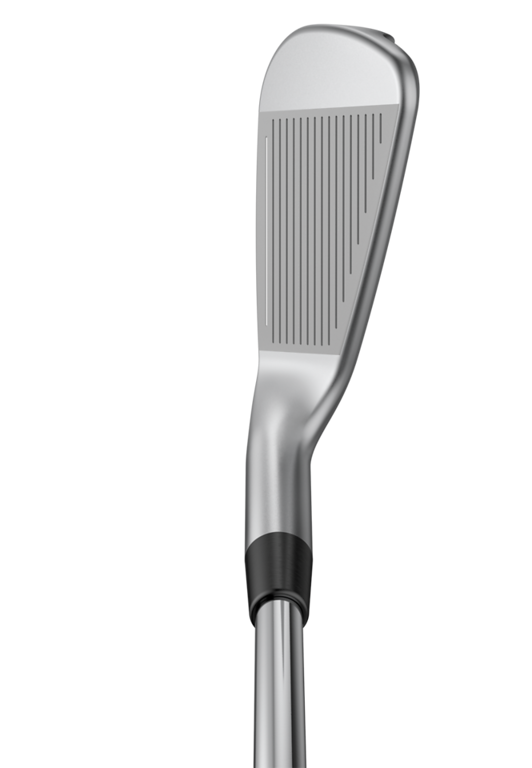 That "Alumicore Technology" is truly the main story here, and honestly, in a smaller profile like this iron if it has allowed them to maximize the perimeter weighting as the claims are telling us, then that is all they might need. That said, PING did want to also make sure they addressed spin consistency and thus the Hydropearl 2.0 finish (which is truly excellent at its intended job in wet conditions) and MicroMax grooves are part of the equation as well. Those grooves are fully machined and have steeper sidewalls and tighter gapping to allow for four more grooves on the faces. PING states that this helps reduce jumpers in the short irons and keep that spin up to maximize peak height as well as descent angle in the longer irons.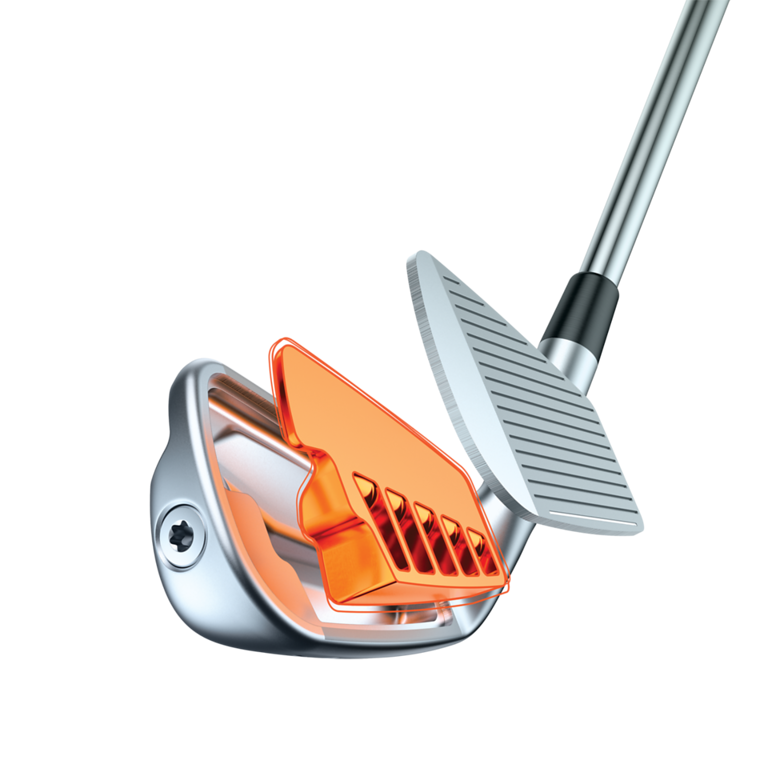 The i59's will come standard with Project X LS shafts in steel (6.0, 6.5) as well as UST Mamiya Recoil 760 ES and 780 in graphite. As always, there is an assortment of optional stock shafts available from PING, eight options to be exact. Also, because I know many are curious, yes, "Power Spec" is an option here, as is what PING is now calling "Retro Spec" which should appeal greatly to those who have had their feelings hurt by stronger lofts. The sets standard loft will play off a 46° PW with Power Spec at 45° and Retro Spec at 48°. The i59's will be available in 3-PW.
Last week we profiled another piece of equipment that had a price hike and it would be impossible to write this one without mentioning it. PING is about to raise the price on most of their current lineup (at the time of this writing) and this set comes in with a hefty price of $250 per iron for steel and $15 more than that for graphite. With the technology outlined and the sleek looks, does that change perception of the brand that has at least in recent history been slightly less expensive?
Do you plan on giving these a closer look? Does the story from PING move the needle for you? Let us know how you feel both below as well as on the THP Community!
Details
In Stores: 9/2
Cost: $250 per iron in steel and $265 per iron in graphite