PING introduces G25 series,
Scottsdale TR putters with variable-depth grooves and adjustable-length shafts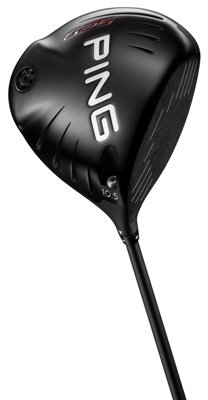 PHOENIX (January 2, 2013) – Unlocking new keys to distance, control and accuracy through performance engineering, PING today unveiled the G25™ driver (adjustable), irons, fairway woods and hybrids, along with 12 models of Scottsdale® TR™ (True Roll) putters that feature an insert with industry-first variable-depth grooves and adjustable-length shafts. All of the new clubs will be available at golf shops worldwide in mid-February.
"We're helping golfers play better through some exciting innovations," said John A. Solheim, PING Chairman & CEO. "The entire line appeals to players of every ability level. The G25 driver offers meaningful adjustability to help all golfers optimize their trajectories without sacrificing the performance that's often lost in bulkier hosel designs. The entire G25 series represents our continued commitment to engineering products that lead to lower scores and more enjoyment. I'm especially excited about the Scottsdale TR putter line, which features two significant innovations that will lead to tremendous improvement on the greens."
PING pros Bubba Watson and Hunter Mahan have switched to the new adjustable G25 driver and will make their PGA Tour 2013 season debuts this week at the Hyundai Tournament of Champions with the new driver and fairway woods in their bags. Mahan will also rely on a Scottsdale TR ZB S model at the annual gathering of PGA Tour winners from last year.
In the new G25 iron, PING engineers have created a long, forgiving design with exceptional feel and distance control while maintaining a sleeker profile. The high-performance model features progressive sole widths, thinner top lines and moderate offset which will appeal to golfers of all abilities. Among the advancements that delivers both forgiveness and feel is the repositioned Custom Tuning Port (CTP). By lowering the CTP and aligning it directly with the impact area, weight was saved and redistributed to position the center of gravity for easy launch and expand the perimeter weighting to ensure forgiveness. The G25s feature a dark, non-glare matte finish.
The Scottsdale TR putters feature two industry-first innovations – an insert with variable-depth grooves, and the option of an adjustable-length shaft in all traditional-length models.
The variable-depth grooves in the insert greatly improve ball-speed consistency whether the ball is struck on the center, heel or toe. The grooves are deepest in the center and get shallower toward the perimeter. "We've engineered a putter insert with forgiveness," Solheim said. "Regardless of where the ball impacts the insert, the variable-depth grooves produce nearly identical ball speeds. The distance control is the best we've ever seen when compared to inserts of all types."
Traditional-length models can be ordered with a USGA/R&A-conforming shaft that adjusts from 31" to 38" to give golfers the option of varying the length of their putter prior to a round of golf. "PING has always been a leader in custom fitting, and enabling golfers to personalize the fit and comfort for optimizing performance before a round of golf makes perfect sense," Solheim added. "Our studies show that golfers are much more accurate and consistent with putters fit to the correct length. With the adjustable-length shaft in the Scottsdale TR, golfers can now properly adjust their putter themselves to the ideal length."
THP has a images and specs of the new G25 line and Scottsdale Putter which can be found from the links below:
PING G25 Driver
PING G25 Fairway Wood & Hybrid
PING G25 Irons
PING Scottsdale TR Putter