New company by the name of Piper Golf has entered into the fray. The story goes after playing for years, the founder found himself trying to decide what golf ball would be best for his game, only to find out that the costs were prohibitive and finding the right ball had become problematic.
Enter Piper Golf with the idea that there had to be a "better way" to getting a quality golf ball at an affordable price. Obviously you have heard that a bit over the last handful of years with more direct to consumer companies hitting the market. The question remains of quality and construction to make them stand out.
In this episode of TESTED! we take three different Piper Golf balls and start with a bit of the technology found in each one. From there hop into the THP Tech Studio hitting bay for some swings and then finally, sit down in table view and breakdown the data to find out if they work as intended. This video has it all including a #FlyingSteak as we go through Piper Blue, Piper Black and Piper Gold golf balls and give you a comparison.
Do they work as intended? The answer would probably be yes, with a caveat. The golf balls come in at an attractive price point and offer much of the same construction you will find in a lot more expensive offerings. With that said, to discuss Piper Golf balls, it would not be fair to not mention the durability.
In our testing, the Piper Blue surlyn ball held up fine to both THP Tech Studio and on course play. The Piper Golf Gold and Black golf balls left a little to be desired in that area. Both lines showed a pretty shredded cover after less than a dozen swings in the hitting bay as you can see from the image below. Is this a deterrent for you choosing golf balls or something that at this price point you can live with?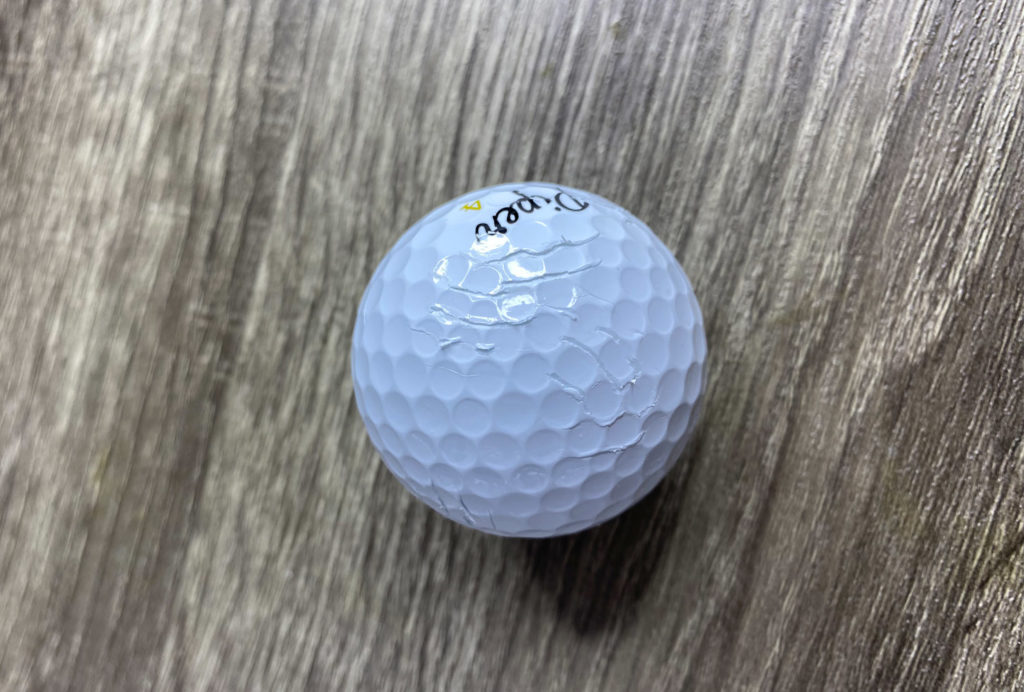 Piper Golf being a Direct to Consumer brand, there is but a single way to grab some to give a test drive. That is from their website here. The company has a number of different items available outside of these offerings including some hats and shirts.