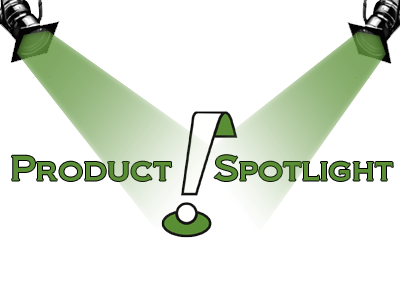 After finding resounding marketplace success with last year's Duo, Wilson Staff is looking to bolster their Tour ball presence with the redesign of the FG Tour. Already having seen success on worldwide professional Tours, the new FG Tour aims to incorporate distance, feel, and spin for a price that should be attractive to many consumers.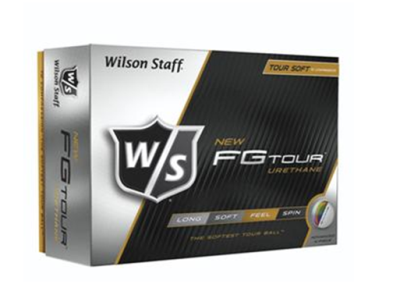 Key Technology and Information from Wilson Staff
The new Wilson Staff FG Tour four-piece urethane tour ball sets a new standard for the discerning player. As the softest tour ball designed for the Feel (F) player, the FG Tour guarantees exceptional distance from the tee, best-in-class spin around the green and unmatched soft feel.
Wilson Staff is so confident in the performance of this ball, we are offering a money back guarantee.
ADVANCED 4-PIECE CONSTRUCTION
Each layer is uniquely designed for optimal performance. The soft core provides feel and low driver spin, both mantle layers promote maximized velocity and the cast urethane cover generates tour-quality spin and control.
70 COMPRESSION
At 70 compression, this groundbreaking technology provides the softest feel of any high performance urethane golf ball.
318 DIMPLE PATTERN
This ball guarantees a stable and penetrating flight trajectory in even the toughest wind conditions.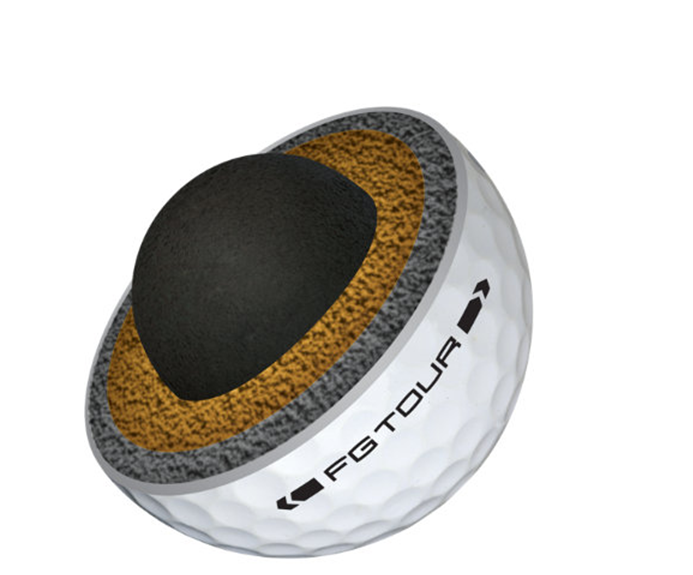 Wilson looked to make some marked changes to the 2014 FG Tour. The newest version is now a 4-piece ball, with an extra mantle layer added compared to the 2013 version. In addition, the core was made softer, bringing the FG Tour down to a 70 compression rating and labeling it the softest Tour ball on the market (according to Wilson).
The reasoning for the softer core in the 2014 FG Tour is twofold. First of all, Wilson claims that it provides lower driver spin and higher ball speeds, but even more in-line with their F(Feel), C(Control), D(Distance) product labeling, the softer core enhances feel. Extended testing did show that the FG Tour was extremely soft feeling from full swings to touch shots, though there were no indications that it provided increased full-swing distance for the reviewer (though it was comparable to other balls).

While distance is a coveted quality in golf balls for many players, spin around the greens is typically what consumers are primarily looking for out of a Tour ball. In hand, the FG Tour has an extremely 'sticky' feeling to it and it is easy to see that it will provide as much spin as the conditions allow. Testing typically shows most urethane covered balls produce very similar spin numbers to others, though the misconception that there are notable differences among brands does still persist. Using a 53° wedge with a 60 yard pitch swing on a Vector X launch monitor, it was observed that the FG Tour sat firmly inside the same window as other high-end urethane balls recently tested by the reviewer. On-course testing backed this up on full swings, pitches, and greenside shots.
Though the reviewer isn't exactly harsh on golf balls, testing showed excellent durability, with multiple practice sessions and a full 18-hole round using a single ball doing little to harm the cast urethane cover.
Final Thoughts
At $44.99, the new Wilson Staff FG Tour ball offers comparable distance and spin to many of the top selling balls on the market at a very competitive price. With a compression rating that is mostly unparalleled among its peers, it's most unique quality is its extremely soft feel, a quality that seems to become more and more popular with consumers every year. Worth noting is that Wilson Staff is offering a money back guarantee on the FG Tour, a sign that they believe fully in the product they are selling. More information, including ordering instructions, can be found at www.wilson.com.