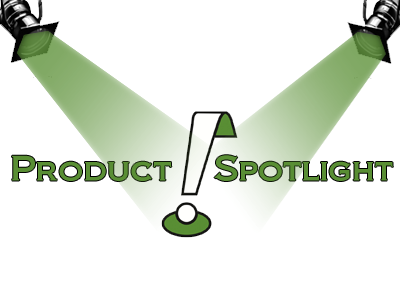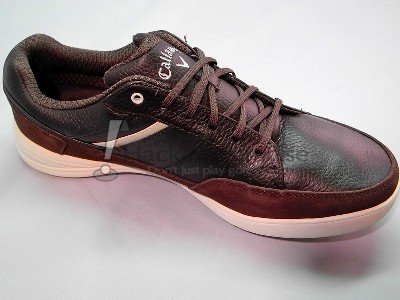 Since their introduction in late 2011, the Callaway Del Mar line of shoes has evolved in many ways. The same casual style and comfortable fit remain, but a number of new styles and improvements have been introduced over that time. The Del Mar Zephyr continues that trend with a decidedly Euro flavor and improved traction.
Information from Callaway
A Del Mar Zephyr is a light, refreshing sea breeze and this Euro-conscious upper in premium leather wedded stylishly to an all-EVA outsole with Xfer™ traction wall does not disappoint. The Zephyr not only offers excellent playability in a spikeless design it is also the lightest shoe in our Men's line, weighing in at 20% lighter than our previous Del Mar models.
Xfer™ Tractional elements incorporated into a lighweight all-EVA outsole for optimum lightweight performance.
Stylish European fashion-inspired profile in handsome full grain leather.
Ortholite 3D insole for maximum comfort right out of the box.
Secondary set of fashion laces in a complementing color are included.
Four colorways –Grey/Grey/Navy, Black/Black, Brown/Brown, White/Grey/Navy
$119.99
2-Year Limited Water-Resistant Warranty
Callaway Golf warrants to the original purchaser for a period of two years from the date of purchase that the shoes will be free from any material or workmanship flaws that may result in water leaking into the shoes.
30-Day Comfort Guarantee
Warrants shoes for fit, comfort, or cushioning within 30 days of purchase.
Style and Fit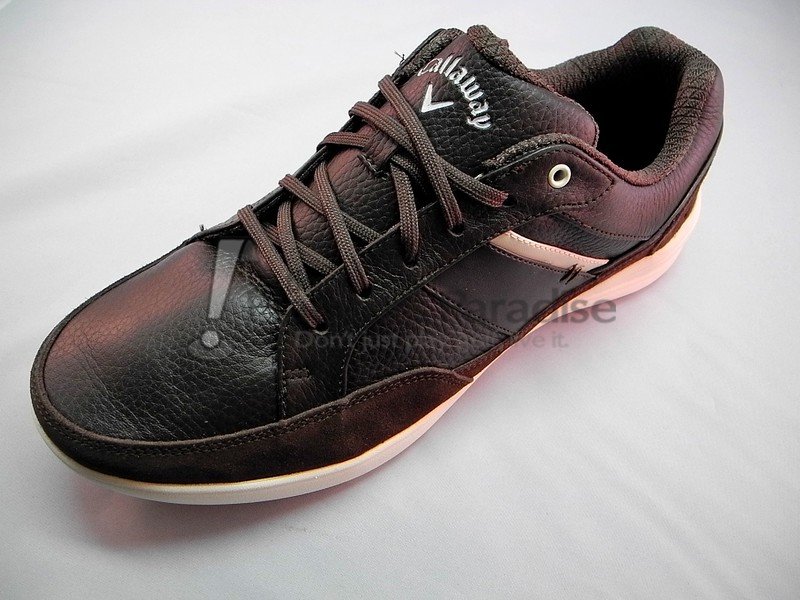 While true to the casual and somewhat funky nature of the Del Mar line, the Zephyr is a bit more refined – or at least as refined as you can get for this style of shoe. With a premium leather upper they certainly have a slightly higher-end look, while still not appearing stuffy. An extra set of contrasting shoe laces (burnt orange in the shoes that were reviewed) gives the option to make them stand out more if one is so inclined, but with the matching color laces they can quietly blend in as well. Thanks to the spikeless sole and the somewhat nondescript styling (at least in the brown colorway), this is certainly a pair of shoes that could be worn in some workplaces and then to the range after work.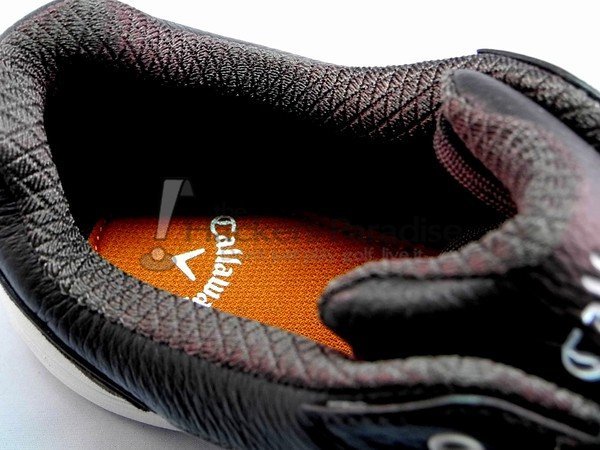 The Zephyrs are liberally padded around the heel area, making them a solid choice for those that are sensitive to rubbing in the Achilles region. Typical of almost all Callaway shoes, they are true to fit, but on the roomier side. Those that desire a little more room in the toe region should find them an especially good fit, but those with narrower feet may see them as a little too loose. A full day of wearing them around the town showed that they were comfortable for extended periods of time on foot, surely a product of the Ortholite insert. This is certainly a pair of shoes that many could enjoy for a walking round directly out of the box.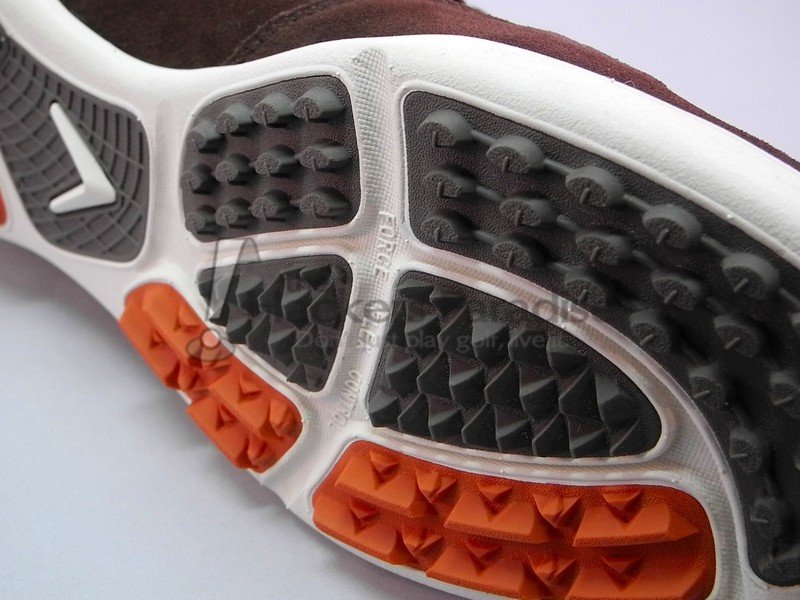 One of the most apparent evolutions the Del Mar series has shown is the improved traction provided by the spikeless sole. Some may be familiar with the first generation of the line and its almost unnoticeable nubs, but with the Zephyrs we see much more aggressive and varied sole traction. While this still does not make them a soft-spike equivalent, the grip on the ground is much better than when the Del Mar was first introduced and it should last longer.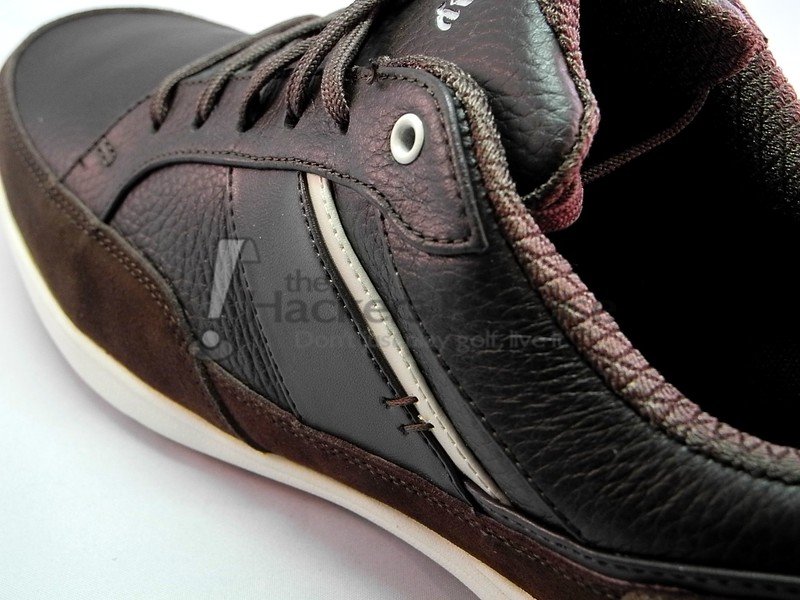 At $119.99, the Zephyr is competitively priced and the 2 year water resistance guarantee makes them a solid choice if the style fits the consumer's eye. From personal experience, the Del Mar line is one of the more comfortable ones on the market (especially for the wider foot) and the Zephyr continues that tradition. More information on the Del Mar Zephyr and photos of the other colorways are available on Callaway's website, www.callawayfootwear.com.