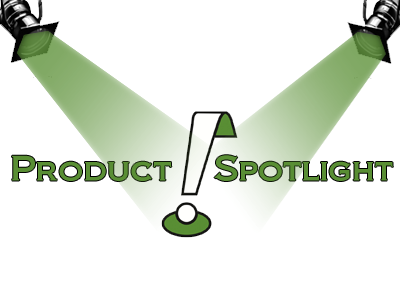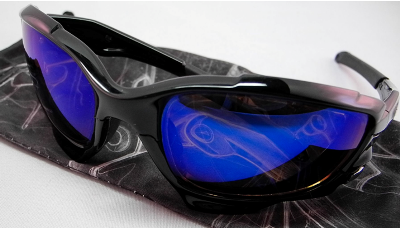 Poor vision is an unfortunate fact of life for many of us, and those of us that wear glasses often struggle to find stylish, effective sunglasses for the golf course. Golf Rx, a division of Sports Optical, handcrafts custom prescription lenses specifically designed for golf for use in the latest high-end frames from companies like Oakley and Rudy Project. Golf Rx recently reached out to THP and after some personal consultation, they built a custom pair of sunglasses for us to check out.
About Golf Rx and Sports Optical
Golf Rx is a division of Sports Optical – an independent optical shop in Denver specializing in custom, handmade prescription sports lenses and eyewear.
In the early 1990s Sports Optical pioneered the technology to put prescriptions into curved-format sport lenses. Since then, we've been hard at work perfecting our craft. Today, our lenscrafting pedigree is second to none and we ship our glasses all over the world for athletes of every kind. We pair our technology with a deep knowledge and understanding of what makes for an excellent sport lens, and we deliver this with the best customer service we can offer.
Why Custom Sunglass Lenses?
According to Kyle at Golf Rx, the difficulty introduced when crafting prescription lenses to sport sunglasses is that they are tasked with taking a prescription designed for a flat lens and adapting it "for the curvature and shape of a wrapped lens." Golf Rx, specifically their master lenscrafter Bret Hunter, actually led the way with this technology and has applied it to eyewear for a number of uses, including shooting, tennis, golf, and many other sports.  
Kyle notes that Bret, "literally looks at each prescription, each frame and each lens style, and decides how the optics of each lens will work best. Then, he orders the lens materials to his specs. They arrive in a large-format "blank", approximately the size of your palm, which he then grinds down by hand, which is a loud, physical process from which he emerges sweaty and covered in polycarbonate dust."
The benefit to this of course is that glasses-bound golfers are no longer stuck with traditional prescription sunglasses that lack things like peripheral coverage, golf specific tints, modern style, light weight builds, and non-slip designs. With these custom lenses, "the curvature mirrors the shape of your eye and presents a perspective unique to both your standard, flat glasses, as well as to your contacts. Compared to your glasses, the most notable difference is the peripheral vision."
How to Order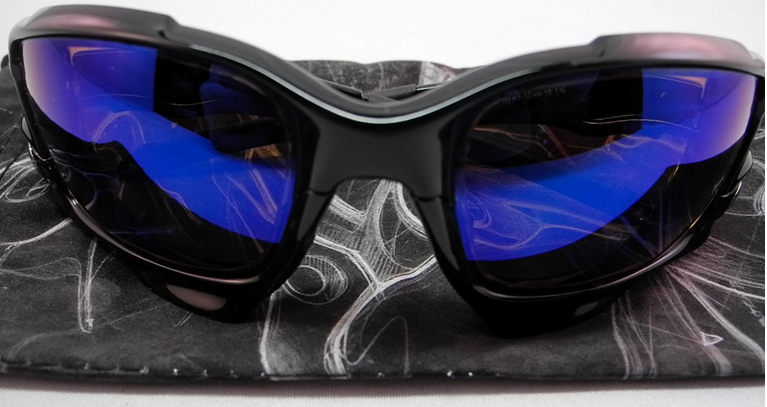 Golf Rx consults with customers and creates their sunglasses out of a small shop in Denver, CO. Those customers that aren't in the Denver area are asked to call (303) 455-3369 or contact the company via email at sportsoptical@yahoo.com. While Golf Rx showcases their products on their website at www.prescriptiongolfglasses.com, online ordering is not available. This is by design, as a great level of detail is required to ensure they provide the best possible finished product for their customers. 
Consulting on the design of the custom sunglasses shown in the pictures was done via email with Kyle and was a timely, friendly process. Customers will need both a current prescription as well as a measurement called 'pupillary distance' that can be obtained from a local optician. From there, a number of options are presented, including choice of frames and lens tints. Kyle was willing to assist and very capable of answering questions to make the needed decisions easier.
It should be noted that unlike many items in our world of instant gratification, these glasses can take 3-4 weeks to produce and added treatments and finishes can add to that time frame.
Performance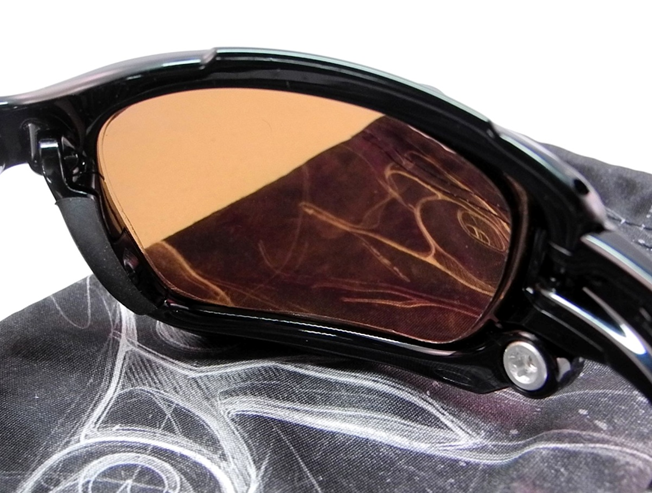 Based on the information provided to him, Kyle recommended the Rose-Copper tinted lenses; a color he believes is "quite versatile, as good in the bright sun as it would be on an overcast day or in the shade." For those familiar with Oakley lenses, the Rose-Copper is somewhat similar to their G30 lens. The red hues "give really sharp contrast", which is something that can help with things like spotting subtle breaks on the green and the borders between the fairway and rough.
The lenses provided were polarized in addition to the tint. Polarization can be a somewhat controversial topic, but the basic premise is that it works as a filter. By reducing reflection and sheen we are able to avoid squinting, which allows us to open the eyes more fully. The net effect of this is that vision is improved and fatigue is less prevalent. The polarization on the Rose-Copper lenses is rather light at 75%, but options are available for those looking for something more. In that case, the polarized Brown or a Drivewear options might be more suitable. As a player that likes eyewear for both bright and cloudy conditions, the Rose-Copper strikes a perfect medium.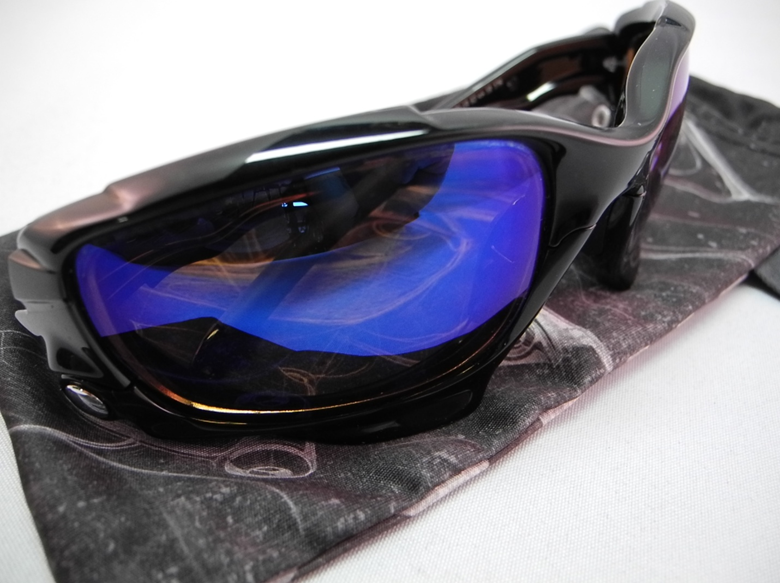 Finally, the lenses were treated with a slight mirror effect as seen in the pictures. Besides looking cool, mirroring serves a couple purposes. First, it reflects blue light that can cause headaches and secondly, it adds more robust UV protection.
Wearing a custom pair of wraparound lenses from Golf Rx for the first time is a very unique experience and unlike wearing any other prescription sunglasses. Though extremely difficult to put into words, the difference compared to normal glasses is immediately apparent. Besides having full coverage in the periphery, the effect is almost like the difference between 2D and 3D vision, though that is slightly exaggerated for lack of better terms. On both cloudy and sunny days the Rose-Copper tint proved to be useful at reducing glare and providing contrast without being too dark. This is highly important, as having to switch from sunglasses to regular glasses is an annoying process on the golf course.  Though the frames aren't part of this review, it should be noted that they weren't noticeably heavier with the custom lenses, making them comfortable enough to wear for an entire round of golf.
Final Thoughts
Having access to modern sport-specific eyewear is a luxury that many people don't have thanks to their reliance on prescription glasses. Golf Rx has managed to find a way to open up a number of options to the consumer that are both stylish and functional. With a solid customer service culture, the company also seems to be devoted to providing their customers with individual attention that ensures they will be pleased with their investment. More information, including a list of lens tints and frames, is available at www.prescriptiongolfglasses.com.