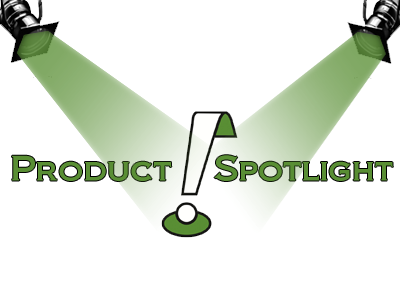 With the focus golfers place on what they put on their feet both stylistically and from a comfort standpoint, very little thought typically goes into what is inside of the shoes. The company CurrexSole seeks to show not just golfers, but people of all walks of life and hobbies, that a properly fitting insole can drastically improve the comfort and wear of the shoes they are utilized in.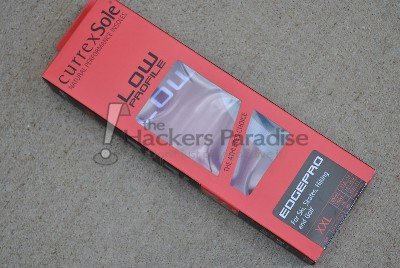 EDGEPRO. Feel The Control.
The edge. A place you reach quickly when skiing, snowboarding and hiking. Foot and lower leg are uncomfortably fixed. Sensitivity vanishes, the feet begin to burn. EDGEPRO gives you a completely new connection with your shoe. You regain control and feel more flexible. Suddenly, the edge is your favorite zone!
EDGEPRO can work wonders in golf shoes, too. Firm support, everything fits – just like your golfing glove!
EDGPRO Fit Options:
The EDGEPRO insoles from CurrexSole come in three specific "fits" or profiles – low, mid, and high. Each of the builds focuses on a different arch type in order to give the user improved control and flexibility through the use of different traits like the heel cup design, triple insulation, and memory effect though what they refer to as "PORON Beds". The low profile version was sent into THP to spend time with and the technology breakdown of the design itself is illustrated below.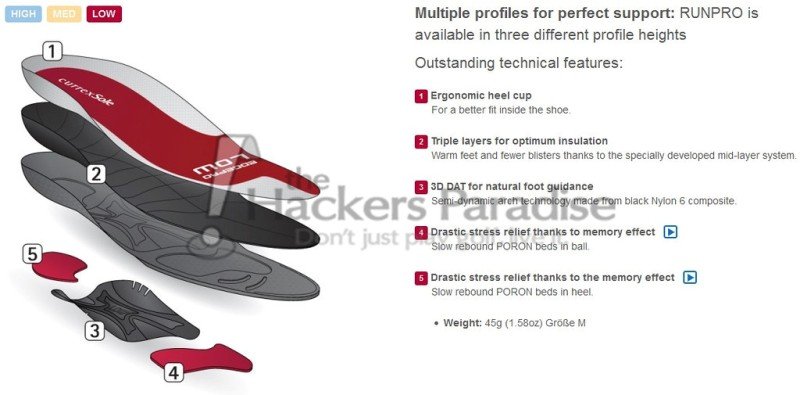 Sizing and Installation:
The EDGEPRO insoles are available in sizes from 4.5-14 in men's and 6-15.5 in women's. All of the insoles fit a variety of sizes via trimming. The size THP received was "XXL" and meant to fit 12.4-14. If necessary, the trimming is straight forward with a pair of scissors. All adjustments are to be done at the toe section. After proper size modifications, installation is as simple as one would imagine. Simply remove the stock insoles and insert the EDGEPRO's.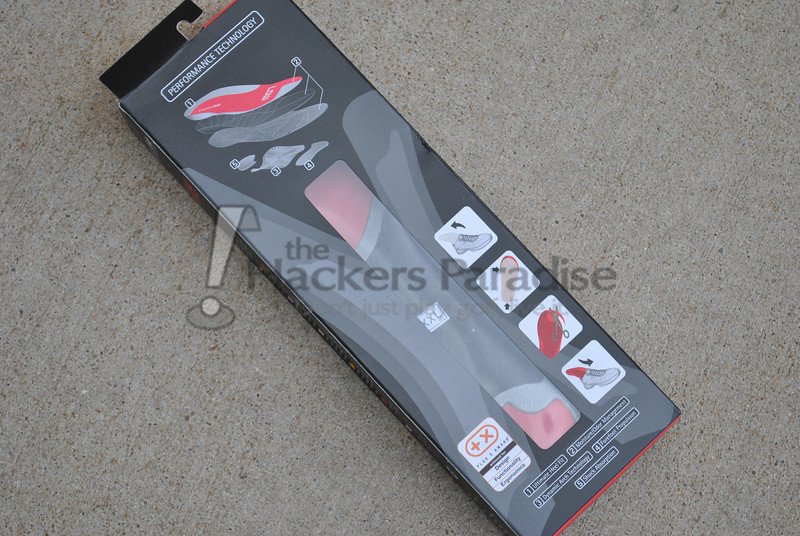 Performance:
Time was spent with the CurrexSole EDGEPRO's in a variety of situations as most golfers will see. They were utilized both walking (carry and push cart) as well as riding and in spike-less and spiked shoes. All told, the form fit to the user's arch type was a significant departure from the standard insoles within the shoes utilized. While the fit on the actual arch and contour of the foot was changed, overall stability within the intended design of the shoes was not compromised. In fact, comfort and traction were increased not through cushion, but actual form function.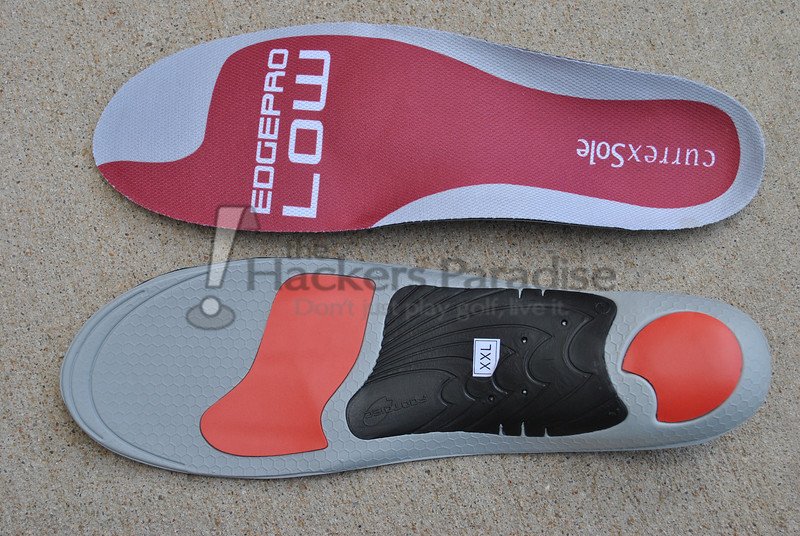 It is important to note that the insoles tested were the proper fit for the user and going through CurrexSole's fitting instructions will be critical to ensuring the proper version is being utilized. Otherwise the entire purpose of installing new insoles is defeated. With the proper arch type, 'low' in this case, foot fatigue was not an issue after extended sessions on the course and on the range. Additionally, the insoles themselves did not show any early signs of excess spot wear or breaking down in the high pressure/torque areas.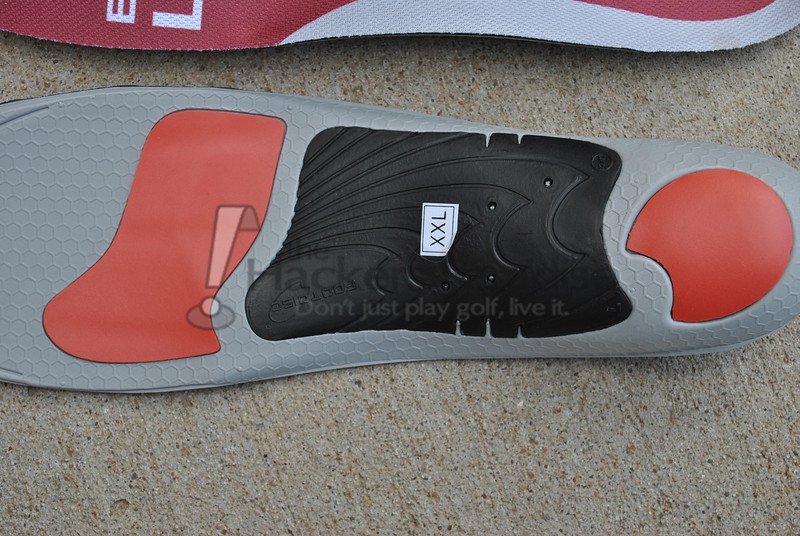 Parting Thoughts:
For most, what's inside of their golf shoes is an afterthought. However much like wanting a glove that fits properly for peak comfort, durability, and performance, what you wear on your feet can have an equal impact on your game. While for some stock insoles work just fine and pose no issues, there are certainly others who might benefit from the added traction and stability that a proper fitting insole can provide. The EDGEPRO insoles from CurrexSole offer just that with their three arch/foot profiles and are certainly worth consideration for those who tend to struggle with foot wear and fatigue in their golf games.
The EDGEPRO insoles carry a price of $49.95 and more information on this line and all of CurrexSole's other offerings can be found on their website, www.currexsole.com.