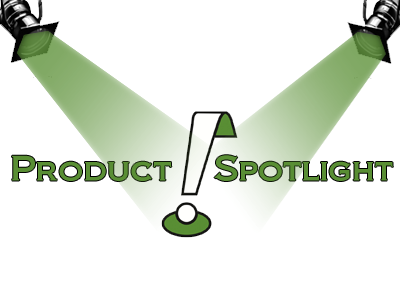 Golf has a funny way of trying to simplify everything – the swing, the approach, the technique. For this particular writer, it always comes down to what is most efficient while being extremely effective.  Enter the Green Sleeve, a versatile device that can clean golf balls or irons while being compact enough to fit into a pocket and not hinder the golf swing.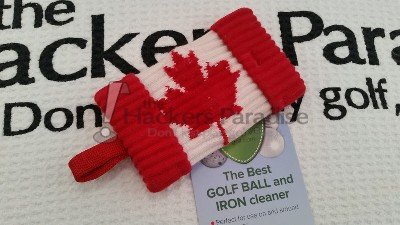 From Green Sleeve
The Green Sleeve is a unique golf ball and iron cleaning sleeve that's convenient and versatile. It's small enough to carry in your pocket, so it saves you trips back and forth to your golf towel and provides you the cleaning power of a microfiber cloth.
Watch any professional golfer at work, and you'll see the care they take in keeping their ball and irons clean. That's because the slightest smudge of dirt or debris could hurt their game. Golf is a game of inches, and every single shot counts!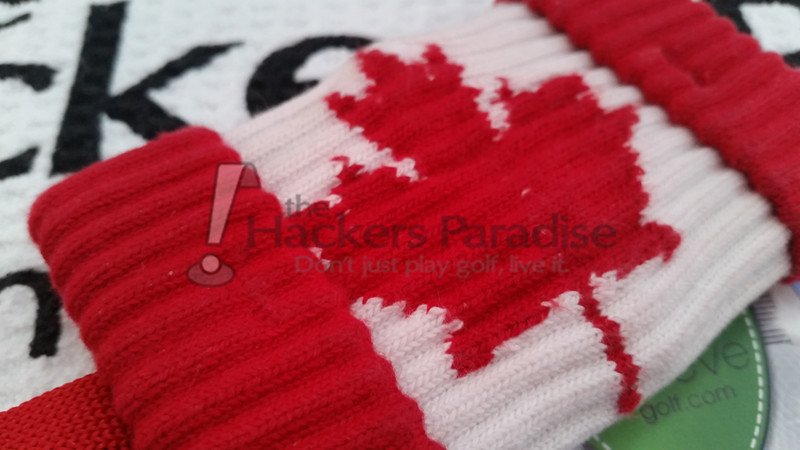 How it Works
The Green Sleeve has a unique microfiber cleaning centre to remove loose dirt, dry and polish golf balls and wedges, but unlike a golf towel the Green Sleeve is always with you in your pocket. Specially designed with a collar at each end, it allows golfers to hold the sleeve comfortably and insert a ball or wedge to clean.
Microfiber is an extremely fine fiber that is able to absorb more particles of dirt than any other fabric known and this makes the Green Sleeve a GAME CHANGER.
Removes dirt from golf balls and wedges, just like a golf towel

Lightweight and always in your pocket, unlike a golf towel!

Available in a range of colorful designs

GAME CHANGER – especially on and around the green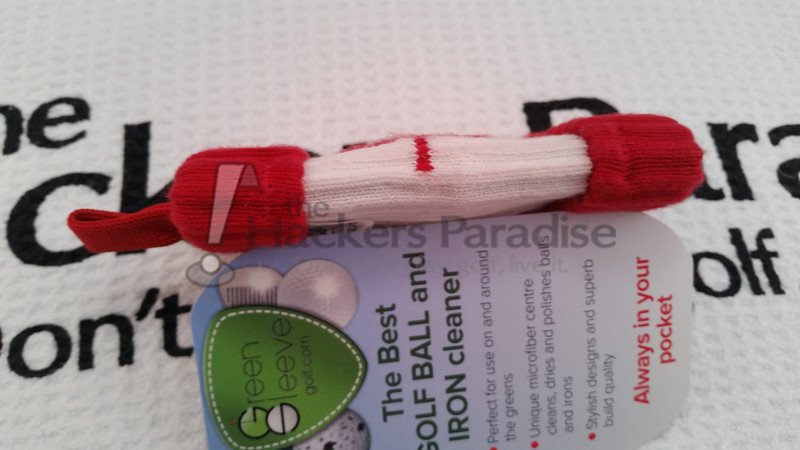 In Hand Thoughts
Out of the packaging, the Green Sleeve is expectedly soft and not remotely rigid.  This will come as a great benefit for golfers who prefer to keep it in their pocket while playing.  The Green Sleeve will sit in the back pocket similar to a wallet or front pocket like a cell phone, but it isn't nearly as bulky or stiff.  Because of the soft material utilized to construct the product, it's unlikely to cause any nuisance to users who regularly play golf with pocketed valuables.
The outer construction is stretchable yet resilient, returning back to form easily and quickly.  It reminds a lot of the ankle portion of a sock, with a slight addition of bulk yet stretching to form.  Inside, the microfiber material is about 80-90% of the area, offering a large section to clean balls and iron heads adequately.  Stitching throughout these materials seems very sturdy.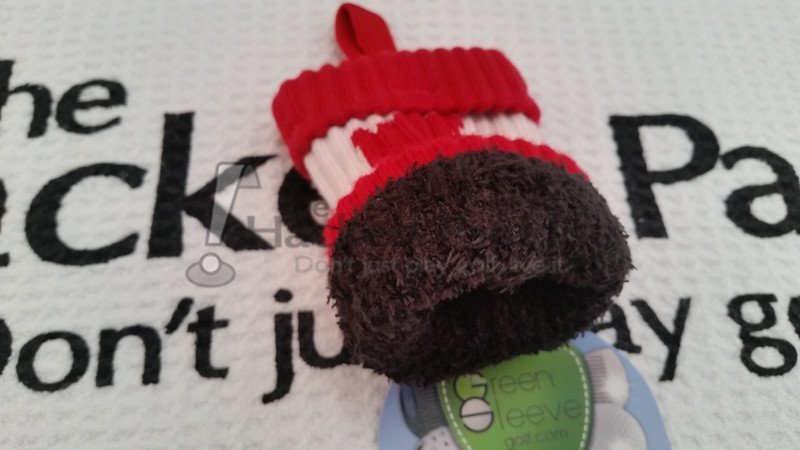 The Green Sleeve that provided was the "Canadian Flag" version, representing some pride and nostalgia, which is fantastic.  Green Sleeve offers an impressive variety of blank, striped, logoed, Country based, or tartan products.  They also provide the opportunity for companies to create logoed Green Sleeves as promotional items.
For complete cleans of irons and golf balls, it is better to get the inside of the Green Sleeve damp (like any other towel).  Depending on the amount of water used, golfers can attach the green sleeve conveniently to an alignment stick while carrying their clubs to keep it ready for use around the course.  The sewn on loop appears to be quite durable, and is an excellent way to get the Green Sleeve out of a pocket or store on the golf bag as mentioned above.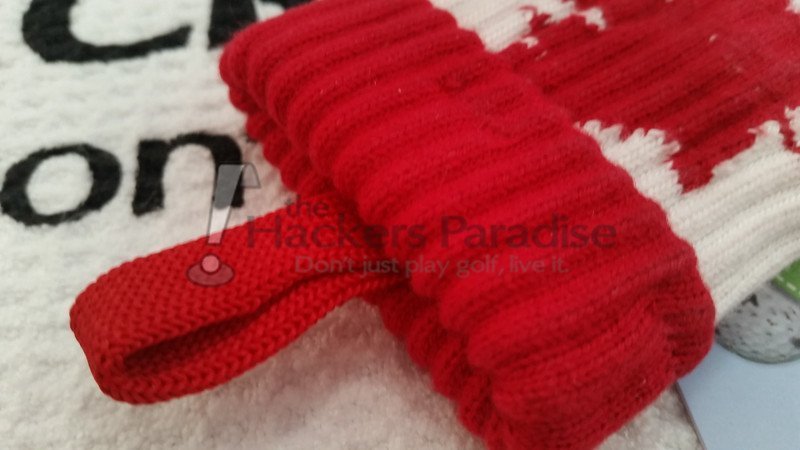 One of the major concerns early on for the Green Sleeve was cleanliness, considering the main purpose is to remove dirt.  Fortunately the device is machine washable, allowing golfers to keep it clean between rounds.  Due to a majority of the ball and groove cleaning activity occurring inside the Green Sleeve, the device does not become unmanageable for clean hands.
Parting Thoughts
The Green Sleeve is simple in design, yet effective in execution.  With a solid variety of options available, and potential customizations for companies who want their logo represented well, consumers are likely to find exactly what they are looking for.  Finally, the durability and material quality inspires confidence in a long lasting option for cleaning iron heads and golf balls.  For more information on the Green Sleeve, visit www.GreenSleeveGolf.com.