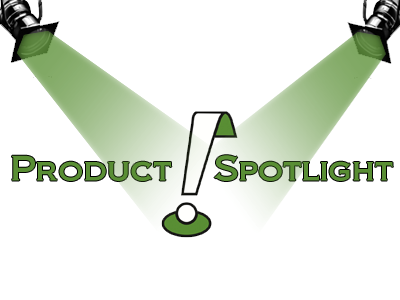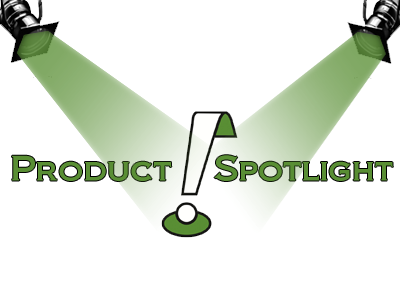 At first thought, proper alignment is one of the simplest aspects of the golf swing, however, it is also one of the most mentally difficult to master. Pretty much any golfer who devotes themselves to focused practice time has some type of alignment device in the bag, typically actual alignment rods which are carried with the rest of the users clubs. One company, HackersRX, is hoping to provide a more portable and versatile solution.


THP was able to get HackersRX in hand for a closer look and it's an apparatus that brings a tremendous amount of simplicity and common sense to the table.
The Company on HackersRX:
HackersRx is a small, collapsible, portable teaching and training device consisting of three telescoping rods and two plastic golf balls that can be unfolded into a "T" configuration and is adjustable for a variety of club positions that will fit in any golf bag. It gives you, the golfer, right-handed or left-handed, consistent reference points on all clubs and desired shot shapes.
HackersRx is being used by PGA and LPGA tour professionals to help refine good fundamentals as well as amateurs to correct their stance, aim and ball position, all of which are keys to becoming a better golfer.
In-Hand Thoughts:
This reviewer, like many other golfers who spend any significant amount of time at the range, has always relied on either alignment rods or extra golf clubs in order to work on alignment/setup over the golf ball. While neither of those methods are necessarily overcomplicated or cumbersome, the thought of a more portable practice solution is something that has appeal. In its essence, that is exactly what HackersRX is, a super simple and portable alternative to the methods so many of us have grown up using for alignment.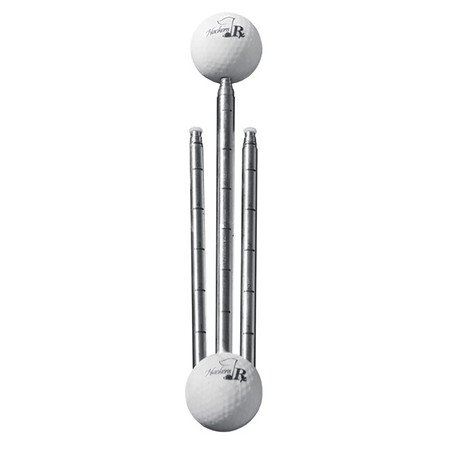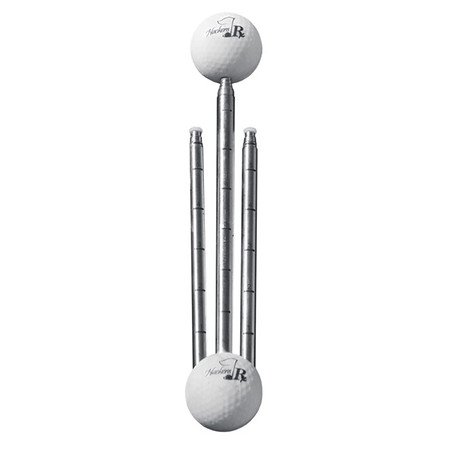 The device itself is incredibly lightweight, and that, along with just how compact the unit is, stood out immediately to this reviewer upon unboxing. Moreover, in its "closed" state, it fits easily into the side-pocked of a golf bag without adding any noticeable weight or providing another obstacle when taking clubs out of the bag as alignment rods sometimes can. The build itself is pretty ingenious really, the HackersRX uses three super lightweight telescoping rods connected via two golf ball shaped hinges which serve also as additional alignment aids. There is some "play" in the hinges as far as stability goes, but being that the apparatus is being placed on the ground it is a non-issue long term in the opinion of this reviewer.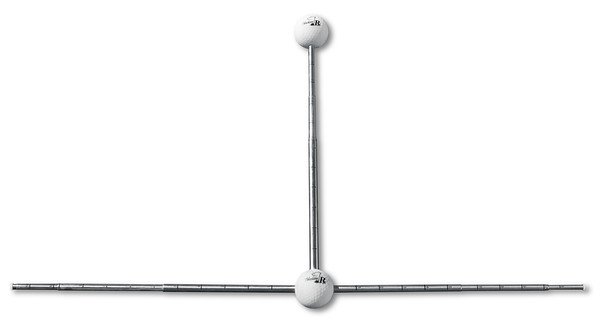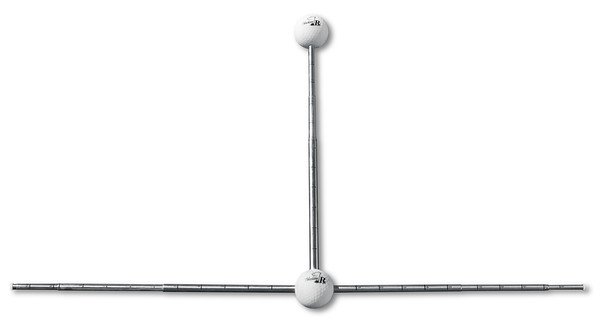 Although many will point to being able to do the same thing with clubs or alignment sticks, that is not necessarily the case thanks to the telescoping aspect of the HackersRx. This trait actually allows for it to be used almost anywhere, including the sand trap, as its size is completely adjustable. Additionally, the hinging mechanism lets the user set up to give club path visual/demarcations that a non-flexible club or alignment stick cannot. The two golf ball shaped connectors on the device provide a great visual of parallels to the intended alignment line, something that a lot of golfers struggle with (knowing that the body and club are not to be aimed at the same point, but parallel points).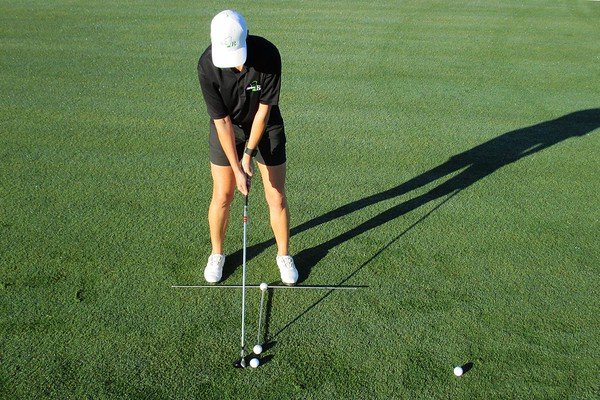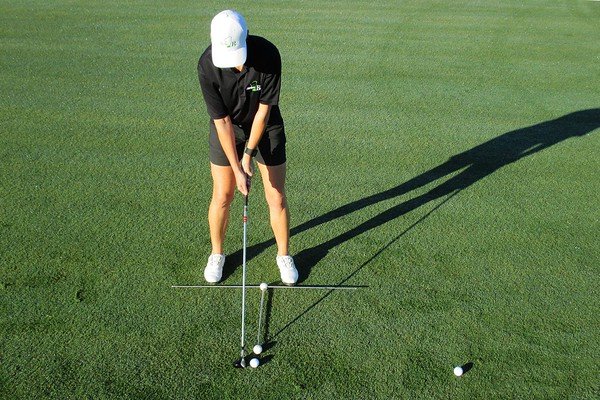 In all, the HackersRX is much more useful than one might think at first glance. After a closer look, it really is no wonder that so many well-known teaching professionals have gotten on board with the versatility that it affords them in their instruction. Priced at $44.95, it certainly has a price that might cause some apprehension, but taking a look at www.HackersRX.com to see the variety of uses may very well help quell that. Though it will not be for everyone, the flexibility that it provides (literally and figuratively) should definitely catch the eye of even the biggest skeptics as it is one of the most straight forward and well thought out training aids we have seen in some time.