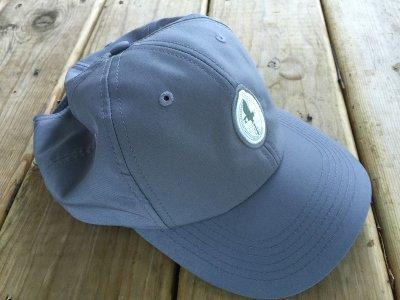 As we progress into the steamiest time of year for those of us in the Northern Hemisphere, many of us will be looking toward our apparel to help control body temperature. At the 2015 PGA Show, two companies, Imperial Headwear and Coolcore, announced their partnership in a line of headwear that is designed to help golfers keep a cool head. The technology Coolcore developed does this without any chemicals or odd feeling fabrics and is able to accommodate Imperial's well-known ability to offer customization with quick turn-around times.
Technology

KEEPING YOU COOLER, DRIER FOR LONGER
Traditionally, cooling has been achieved using immobile air conditioning, ice packs and fabrics covered in chemicals that wick away sweat, keeping us dry when we perform. These previous methods do not necessarily cool and typically degrade over time.
Coolcore provides a cooling solution that goes beyond traditional moisture-management fabrics or evaporative cooling technologies that rely on chemicals or polymer crystal treatments. The result is a technology that keeps you cooler, drier and more comfortable with a competitive advantage.
FABRIC TECHNOLOGY EXPLAINED
A Unique combination of blended yarns that deliver 3 distinct functions: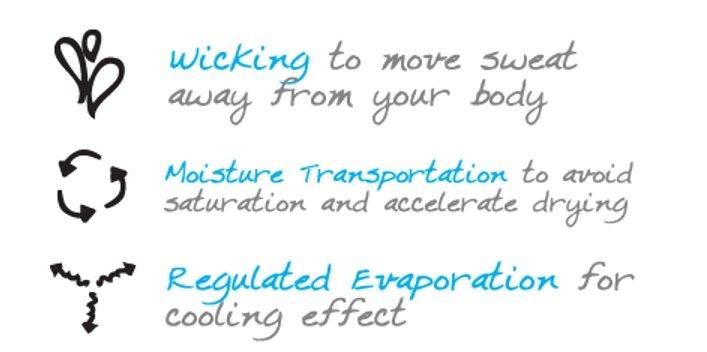 Cooler: up to 30% lower surface temperature.
Drier: non-clinging and non-saturating.
Healthier: non-chemical
Longer: zero degradation over time.
About Imperial
Producing, customizing, and selling Marimekko/Coolcore hats is Imperial, a company that has been around since 1916. They primarily deal in custom hats and many readers have likely run into their products a number of times without knowing it. They are a mainstay in many pro shops that offer logo hats for example (Shoal Creek was the club featured on the pictured hat).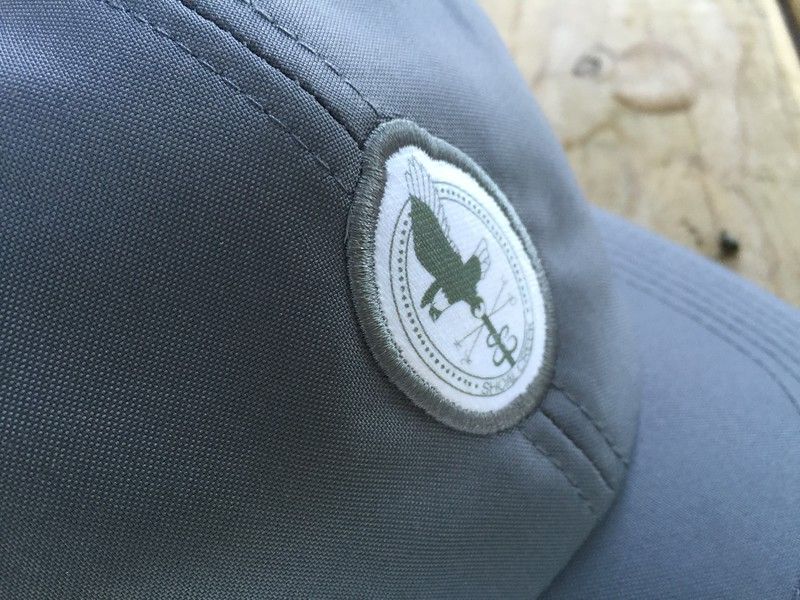 In addition to the custom options Imperial offers, they do sell a variety of caps, bucket hats, and visors directly to consumers via their website.
Coolcore Hat Description and Performance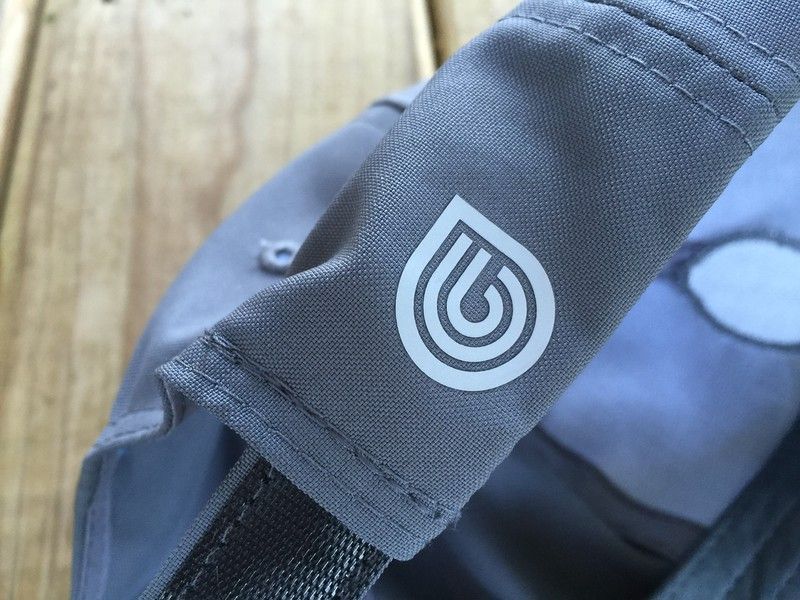 As can be plainly seen in the pictures, the Marimekko is semi-structured and very light weight. This is an adjustable hat, with a velcro-like strap on the back for different head sizes. The limit of the hat's ability to accommodate larger heads was tested and it did seem that it ran a bit on the small side. For example, a head that wears a 7 5/8 hat size took the strap almost to its very end, but there was a small amount of space left. Nonetheless, the crown wasn't overly tight or odd looking, which can be a problem with some smaller, structured hats.
Coolcore technology isn't just used in golf hats, but rather in a variety of sports specific applications. Besides the hallmarks of heat management that we are familiar with, like light weight, breathability, and moisture wicking properties, Coolcore does something bordering on fantastical by actually lowering its surface temperature when it's wet.  Coolcore says that the surface temperature is actually 30% cooler when wet, which could be around 30°F on a very hot summer day. It's hard to believe until you see and feel it in person, but there is a strange cooling sensation felt on the skin when you either sweat or soak it. As the graphic above suggests – wet it, wave it, wear it.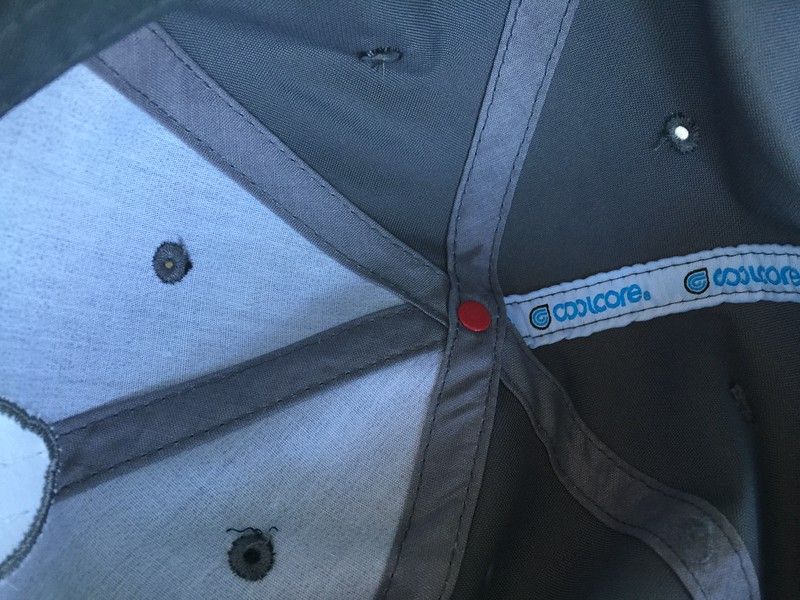 What's even more appealing is that the fabric is supposed to last longer and help retain the hat's shape better as well, which we know can be a challenge for some headwear when it gets wet. After weeks of testing in conditions ranging from 90° and muggy to virtual downpours, the Marimekko managed to keep its shape and appearance to the point that it still appeared almost new.
More information on Coolcore can be found on their website, www.coolcore.com. The Marimekko hat itself can be purchased on Imperial's website, www.imperialsports.com. They offer the standard, Coolcore branded version in five colors for individual sales at $35 (free shipping), but as can be seen from the pictures above, they have a variety of custom options for bulk orders.