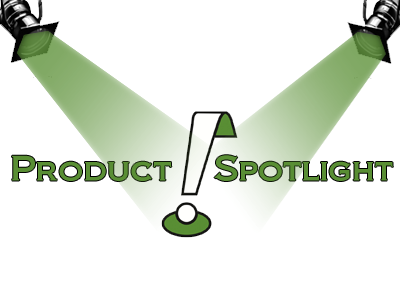 Most of THP's readers are familiar with Kentwool Socks by now thanks to a number of reviews over the years, not to mention the ever-growing stable of professional golfers wearing them. Over the years, we've seen a great deal of our readers claim they'd never pay a premium for a high-end sock, only to sing their praises after trying them out. Kentwool has long been a leader in the specialty sock industry, and that continues today through continued evolution in designs and features.  The KW Series Pro Light is a perfect example of that.
 There's the KW Series. And there's everything else.
 Our exclusive wool/bamboo blend takes comfort and durability to another level, delivering all the same benefits you've come to know and expect from KENTWOOL socks, but in a more streamlined package.
Perfect for every athlete, it's the thinnest sock in our lineup, but doesn't skimp on strength.  Ultra-thin, ultra-strong and hard to beat. 
These high-performance KENTWOOL socks use our innovative wool/bamboo blend technology, allowing for the strongest and thinnest sock possible. Wear it over and over, and the KW Pro Light will perform every time. We guarantee it.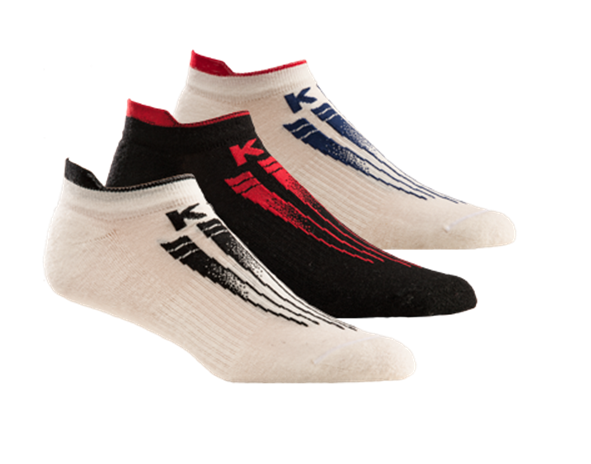 As indicated above, the Pro Light is constructed of a 50/50 blend of merino wool and bamboo. Most will associate merino with higher end sweaters, but it's also very common in performance gear for a number of sports. It's softness and ability to help regulate body temperature (both hot and cold) is highly sought after for sports enthusiasts.
The Pro Light comes in three sizes (MD, LG, and XL) and three color combinations (black/red, natural/red/navy, and natural/black).  The natural color is best described as a slightly off-white, which may cause initial concern for some, but proved to work quite well with a number of different golf shoes, including white, thanks to the accented cuff. The accent colors are situated around the cuff and in the design running down the front of the foot (hidden in the shoe).
With the cuff sitting just under the ankle bone, the Pro Light isn't exactly a 'no-show' sock, but it is very low profile and mostly hidden from view when worn with shoes. The rear portion of the cuff is slightly elongated, which appears to provide a bit more cushion in the Achilles region, something that will be appreciated by many. Though very low profile, the Pro Light stayed firmly in place in a variety of shoes used during a variety of activities.
As the thinnest sock Kentwool offers, the Pro Light retains the luxurious feeling that Kentwool is known for, but it is also extremely lightweight and comfortable in warm weather. It proved to be a great golf sock, but also became a quick favorite for nightly runs in the muggy Midwest summer evenings. The only complaint we could come up about the sock is that our drawers weren't full of them. The Pro Light was truly a joy to wear for a number of physical activities.
As with all Kentwool socks, the Pro Light is on the pricier side ($20.95 per pair), but the company believes enough in the product to offer a 30-day money back guarantee. Though a product like this won't be for everybody, more people than not will be glad they paid a little extra for the comfort offered by the Pro Light. More information, including ordering instructions, can be found at Kentwool's website, www.kentwool.com.