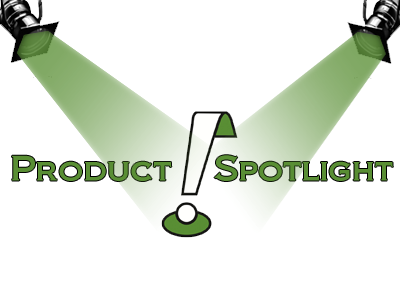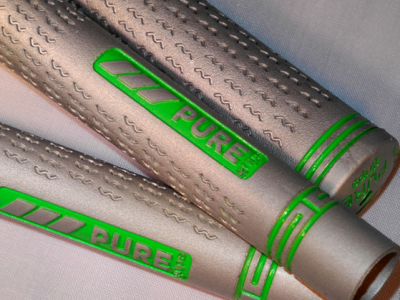 PURE Grips has evolved quickly since their initial foray into the golf industry a few years ago. Initially offering just a small selection of surface designs and color options, they now have a variety of different choices available, ranging from the most basic up to custom designs. Now available online, their latest version of the Pure Pro grip features three bold neon color combos.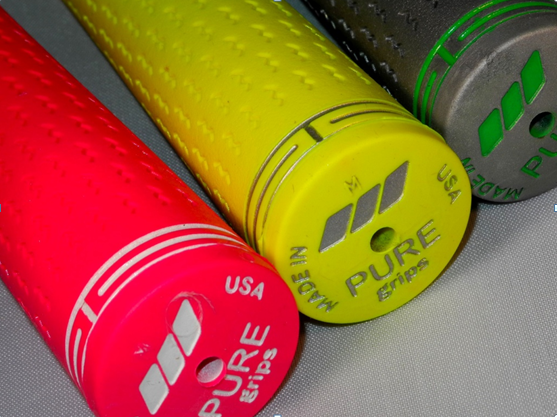 Those familiar with the PURE brand won't need a primer on the company, but for those that aren't – PURE Grips are just a little different than the rest. Rather than the standard installation method using tape and solvent, PURE Grips are designed to be installed tapeless and with air pressure. They sell a small 'gun' that attaches to an air compressor, though other attachments will work as well. The benefit of the PURE concept is making simpler and quicker a project that can be a bit messy and time consuming.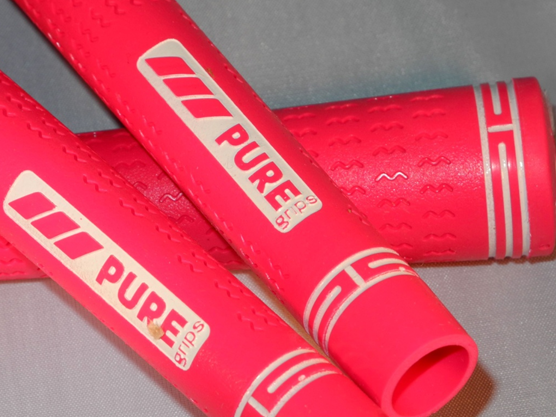 The special edition PURE Neon grips are available only in the Pro version, which is probably the most well-rounded grip in the company's lineup. Slightly firm and textured, void of harsh surface patterns, and tacky to the touch, the Pro is easy to get along with, though its performance does suffer at times in humid or wet weather compared to others. A wet towel is a great way to bring them back mid-round.
The three color combos offered in the neon edition are pink/white, silver/green, and yellow/silver and all three offered in each size that the PURE Pro comes in (undersize, standard, and midsize). They are currently available through online retailers, priced as low as $5.50 per grip.