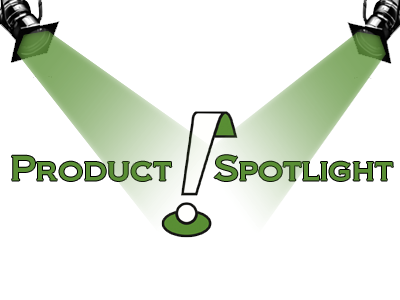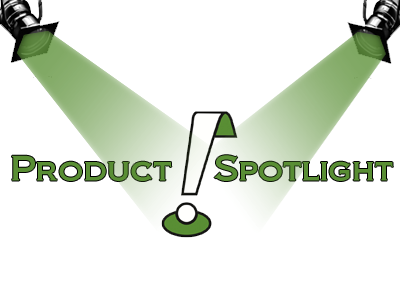 Personalization is everywhere in golf right now with things like different colored clubs, grips, and shafts, but one of the most traditional manners in which golfers have made their setups a little more "them" has always been via headcovers. One such company which is focused on creating traditional styled hand-made knit headcovers is SA Headcovers.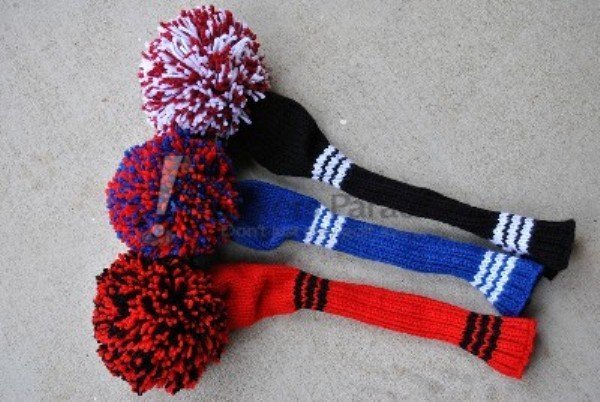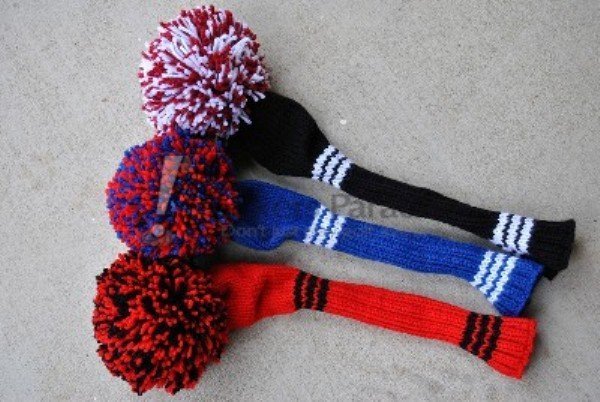 About SA Headcovers:
SA Headcovers is co-owned & operated by Samantha Krier & Amanda Daveler who are also avid golfers.  Samantha has been knitting for over 19 years, and Amanda has been knitting for over 8 years. 
Both Samantha & Amanda take pride in each knitted headcover that has been personally made for each golfer.  Every cover is hand knitted in the USA from the finest yarns available.   
One thing that sets us apart from our competitors is that we have an extremely quick turn-around of 2-3 days versus their 2-3 weeks.  
Vintage style golf covers have once again become very popular in the golf industry.  We at SA Headcovers have put a twist on the original knitted designs as we like to keep up with the golf and color trends of the season. Knitted golf club covers are great for golfers, golf clubs, use for colleges & universities, giveaways for golf tournaments, etc.
Headcover Availability and Options:
All of SA's headcovers are actually made to order rather than simply being "in stock", which ensures true personalization for those ordering. A turnaround time of just days (instead of weeks) will assuredly make the experience more pleasurable.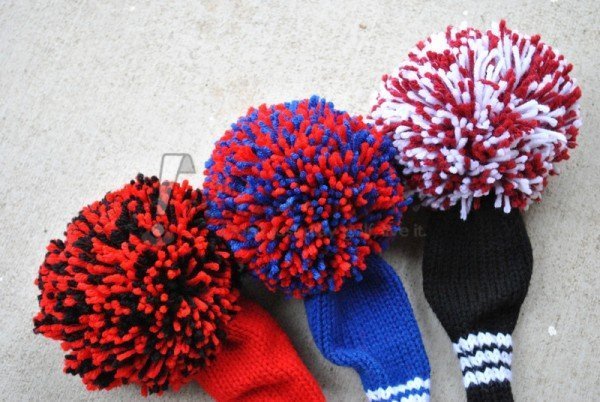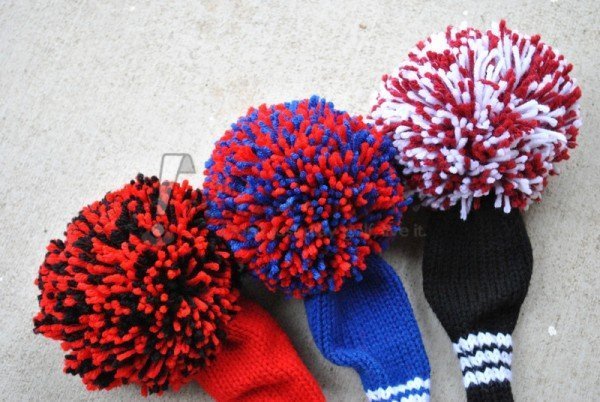 As it pertains to the overall options, headcovers are available for driver, fairway, and hybrid. In addition to poms and tassels, they can also make designs without anything on the head of the cover. Most importantly, SA Headcovers offer over 25 different color options, making for an exponential amount of possibilities.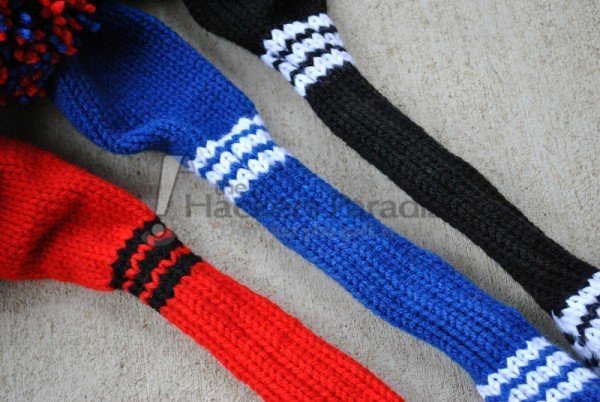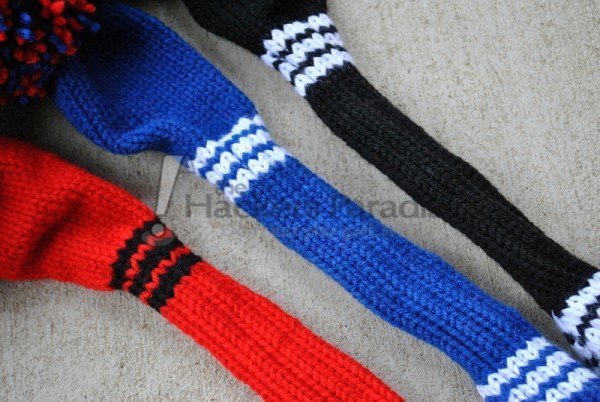 Because each order is unique and not pre-made, pricing will vary based on the requested design and quantity. For more information, feel free to contact them at www.saheadcovers.com or @SAheadcovers on Twitter.