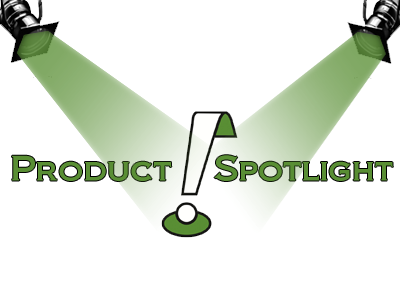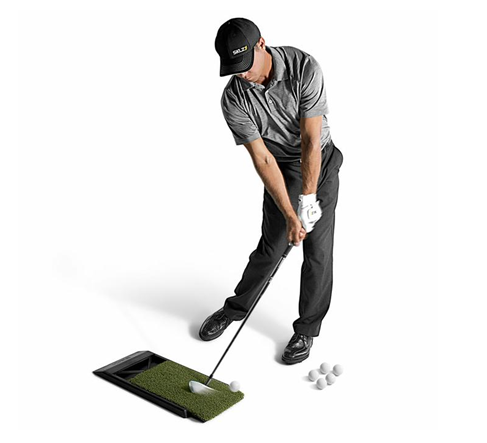 Hitting mats, while not exactly the same as hitting off grass, do offer golfers the ability to practice at a variety of places other than the driving range.  This is especially handy for those players that live in colder climates or those that just don't have time to make it to the driving range. There are downsides to practicing off mats unfortunately. First, they can mask certain misses (i.e. heavy contact) if the user isn't very observant and they do increase the chance of hand and wrist injuries with repeated impacts. For those consumers looking for an improved mat experience, SKLZ offers a product called Glide Pad that is designed to behave more like natural turf. It's got a sliding mechanism that is intended to allow users to hit down and through the ball, which according to SKLZ reduces the chances of injury while producing a truer ball flight.
SKLZ Glide Pad – Natural Turf Movement Mat
SKLZ Glide Path Divot Simulator Golf Mat Develop Solid Impact! Use the SKLZ Glide Path Divot Simulator Golf Mat for greater golf ball-striking consistency, accuracy and power as well as effective short game practice. SKLZ Glide Path Divot Simulator Golf Mat features: Gives authentic feedback regarding your shots and provides a truer ball flight Simulates natural grass movement while practicing Reduces shock and injury as you swing through Use at the driving range or home for indoor and outdoor use 10″ x 19″ hitting surface within overall 1′ x 2′ dimension Divot Simulator Golf Mat… Simple, Yet Effective Training Aid!
Features
Thick, durable turf
Portable, fewer than 10 lbs
Practice with or without a tee
Proprietary sliding mechanism simulates the feel of making divots
Holds standard tees firmly in place
10″ x 19″ hitting surface
Includes Glide Pad and usage guide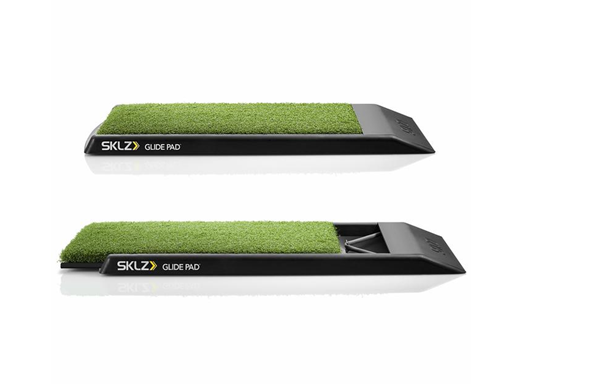 As seen in the pictures above, the Glide Pad had a sliding synthetic grass surface that with a very heavy rubber band that allows it to move forward when a golf club impacts it. This means that the rubber band absorbs some of the energy that would otherwise travel up the golf shaft and into the hands and the wrists of the golfer. In theory this should allow the golfer to hit down on the ball and feel something similar to what taking a divot feels like without as much chance for injury.
Practice on the Glide Pad did show that it worked as advertised, with impacts on the mat causing a quick slide forward of the hitting surface. For those that don't take much of a divot to begin with, this feature may be less attractive, but those that frequently hit hard into the ground could find it helpful. The surface isn't exactly what one would call lush or thick, but it is similar to most other strip mats on the market. Those looking for a highly cushioned surface may consider looking elsewhere, but the sliding mechanism could make this less of an issue. With a rubber base, the Glide Pad sat firmly on a concrete surface without sliding around more than desired.
The height of the Glide Pad does mean that the hitting area will sit above the feet, but this can be rectified by standing on an elevated surface (in the writer's case, another conventional mat). At $99, Glide Pad is priced a good deal cheaper than some similar products on the market. Unfortunately due to time constraints, comments on durability on not available at this time, but updates will be provided on the THP forum as it is used on a longer term basis.
More information on the SKLZ Glide Pad and other SKLZ products is available at the company's website, www.sklz.com.