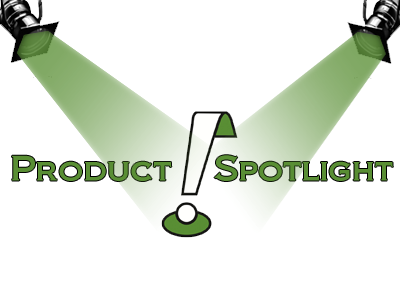 Avid Golf USA has created a portable training aid intent on helping golfers correct one of the oldest swing issues in golf, the flying elbow. The Swedge is a small angular shaped pillow that clips to the golfers bag for easy access when practice time commences. The breakdown of the Swedge according to the company is listed below:
Information and Instruction from Avid Golf on the Swedge:
The swedge helps focus your attention on keeping your arm in proper position, correcting several swing flaws simultaneously – No more "flying elbow"! Most users enjoy greater accuracy and distance within minutes.
Place the swedge under your armpit

Get set up

Relax your shoulders

Apply pressure towards the swedge with your arm and elbow during your backswing

Strike the ball and release the swedge as you follow through
The Swedge is available in three colors and has a listed price of $19.99.
Product Rundown and Thoughts:
One of the oldest drills in golf is placing a towel or a headcover underneath your rear arm and working to keep it there during the backswing.  Essentially, the Swedge is aimed to be a dedicated tool for performing that same drill to help relieve the flying-elbow habit some golfers struggle with.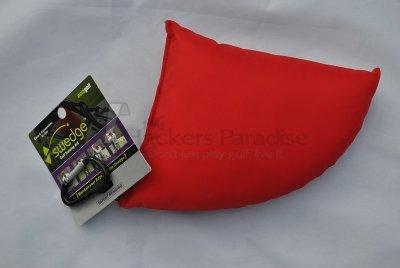 The pillow itself has a unique angular shape to it with two flat edges and one rounded to provide an effective positioning underneath the arm. Overall, it is of a really nice quality and made with a durable nylon material that is available in three different color options. The Swedge also has heavy stitching indicating that it is built to last and actually features a built in carabiner clip so that it is easily clipped to the golf bag and ready to use at all times.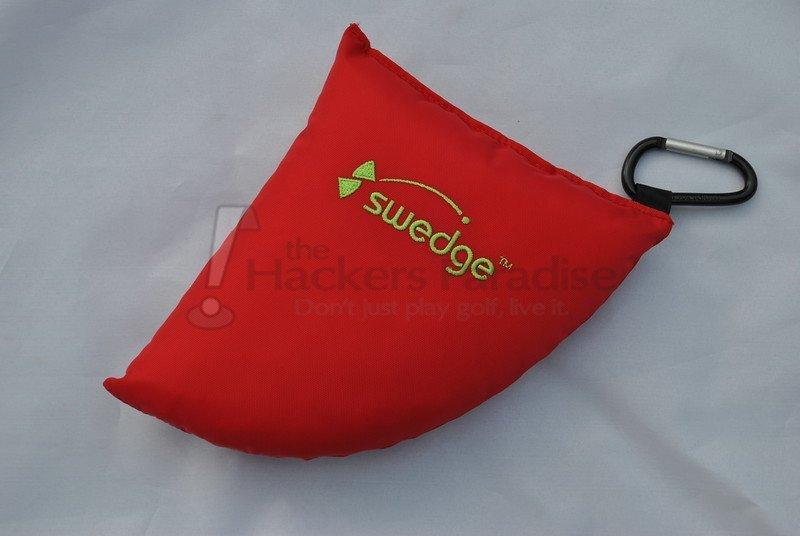 In terms of performance, as one would expect from such a simple product it is straight forward and serves as an effective training aid for the drill in which it is intended. In fact, with the focus of releasing the pillow through impact the nylon cover on the Swedge was surprisingly effective. With that said, at a price point of $19.99 it is very much a limited application item. One also has to wonder just how sought out it might be given that the drill with which it is used has been taught by the overwhelming majority of golf instructors to use whatever you have accessible at the time, be it a golf towel or a headcover.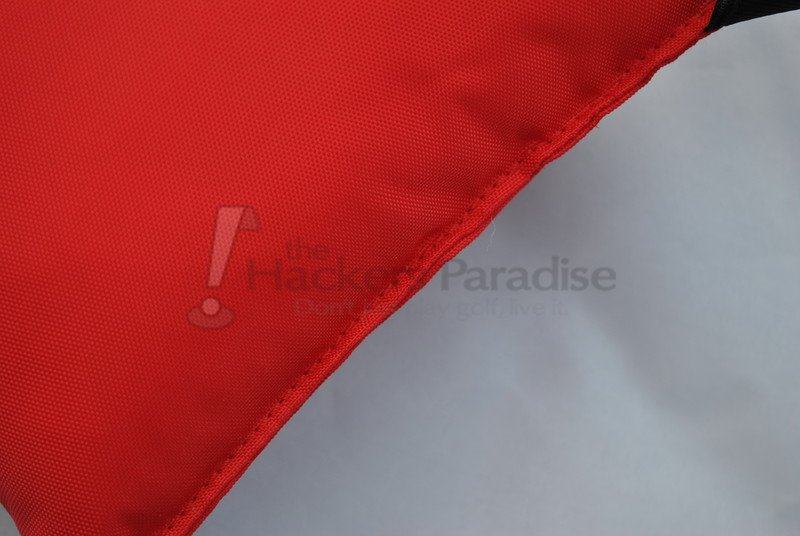 In the end, it is always cool to see companies really going for something in the attempt to streamline a particular process (or in this case drill) and find themselves a niche. How successful or desirable such a things is however, will always come down to and vary with the individual.
More information on Avid Golf Swedge is available at www.AvidGolfUSA.com.