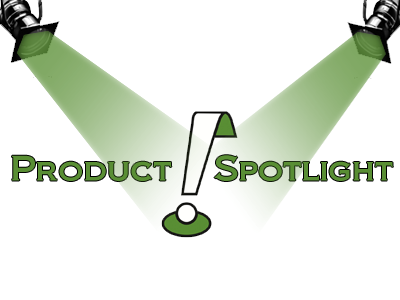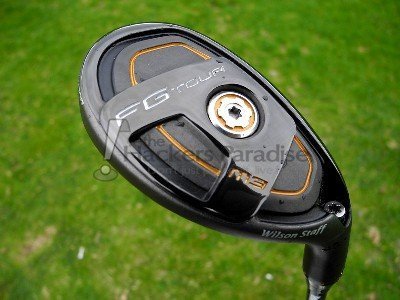 Information and Key Technology from Wilson Staff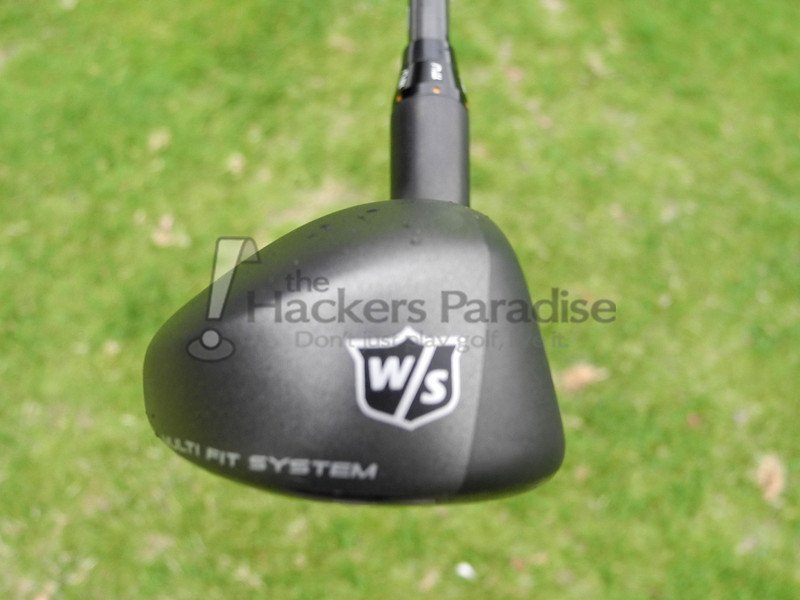 As the first adjustable hybrid presented by Wilson Staff, the new FG Tour M3 hybrid features Multi Fit System technology allowing golfers to adjust both the loft and the sole weight for optimized trajectory and increased club head speeds.
The FG Tour M3 hybrids offer tour-inspired shapes and technology for Feel (F) and Control (C) players.
MULTI FIT SYSTEM
Sole weight adjustability from the Multi Fit System allows players to optimize distance and ball trajectory to hit precise approach shots.
The four hybrid head options come standard at initial lofts of 17.0°, 19.0°, 21.0° and 23.0°. Based on the player's preferred flight, lofts can be adjusted from 16.0° to 24.0° in full degree increments with Upright options, depending on the respective head .
The Super Light (silver) 3-gram sole weight, The Right Light (gold) 7-gram sole weight and the Traditional (black) 11-gram sole weight all come included in a pouch with an adjustability wrench and manual.
OPTIMIZED TRAJECTORY
Loft changes allow Feel (F) and Control (C) players to optimize distance and trajectory.
IMPROVED CONTROL
Lie changes allow Feel (F) and Control (C) players to improve control and turf interaction.
Specifications
| | | | | | | |
| --- | --- | --- | --- | --- | --- | --- |
| STD LOFT | ADJ LOFTS | LIE | VOLUME | LEFT HANDED | LENGTH | SWING WEIGHT |
| 17.0° | 16.0°-18.0° U | 57.0° / 59.0°* | 107cc | N | 41.25″ | D3 |
| 19.0° | 18.0°-20.0° U | 57.5° / 59.5°* | 105cc | Y | 40.75″ | D3 |
| 21.0° | 20.0°-22.0° U | 58.0° / 60.0°* | 103cc | Y | 40.25″ | D3 |
| 23.0° | 22.0°-24.0° U | 58.5° / 60.5°* | 98cc | N | 39.75″ | D3 |

Aldila Rip Phenom – shaft weight 75-85g depending on flex (A, R, S, X).

Custom shaft options available.

Wrench and weight kit included (3g, 7g, and 11g).

$199.99
Aesthetics and Performance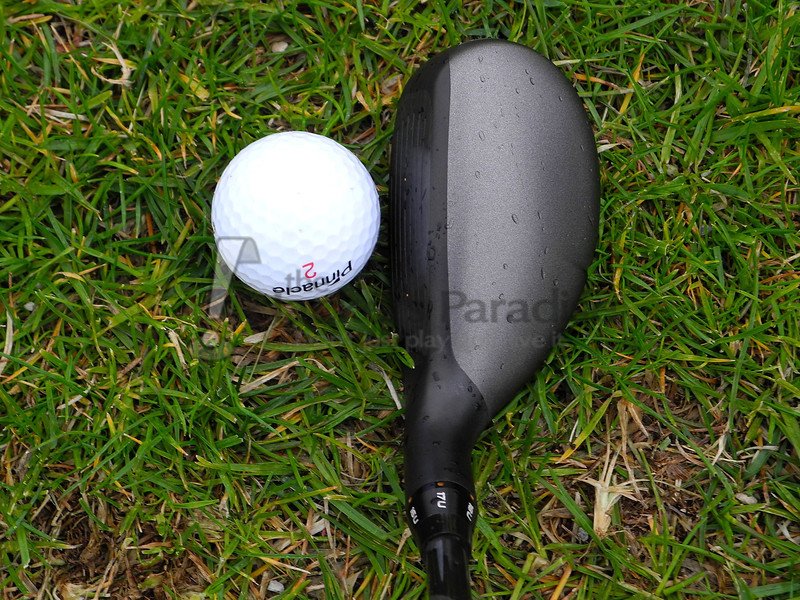 Categorized by Wilson as a hybrid for the Feel (F) or Control (C) player, the M3 hybrid is in many ways a first for the company. It's got a decidedly 'tour inspired' design, with a relatively small head, an iron-like face shape, and minimal camber on the sole. As with all the FG Tour M3 metalwoods, the matte gray and contrasting black finish provides a definite sense of understated class that should be appreciated by most. Completing the color scheme is the Aldila RIP Phenom and its gray paint job.
The adjustable features of the M3 do correlate with a somewhat odd looking hosel. It's very large by most standards and does at times detract from the look of the club, though after time it seems to fade into the background. Still though, on the wish list of improvements for future models would be a more streamlined look in that part of the club. However, the M3 is still probably the best looking hybrid that Wilson has ever released.
With a very muted impact sound, the M3 audibly reinforces the iron-like qualities that it exhibits in a visual sense. The sound at impact is dull, deep, and not at all metallic like we notice with many modern hybrids. From a purely subjective stance, the reviewer wouldn't have minded a little more 'pop' at impact, but many people should enjoy what the M3 offers here.
In hand, the club feels substantial and well balanced with a D3 swingweight. The RIP Phenom shaft should appeal to players with higher swing speeds, but seemed a bit boardy to the reviewer. As noted above however, there are custom options available.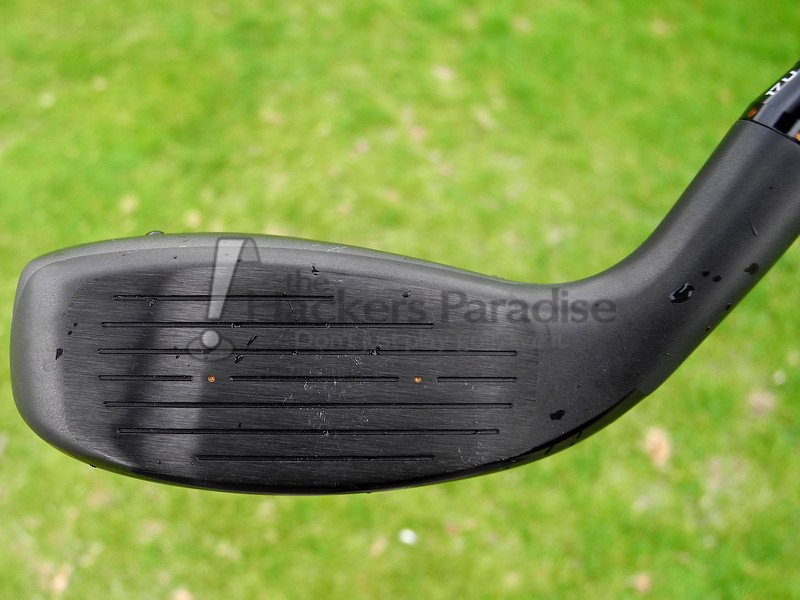 Sampled in 17° of loft, the M3 provided performance that may appeal best to the better player. With a relatively low ball flight seen and smaller head, the hybrid (in 17° of loft) appears to be something that will benefit those who look for trajectory control and workability rather than maximum height and forgiveness. While the mass and weighting make the club more forgiving than a comparably lofted iron, there are other options in the Wilson Staff lineup that offer more help on miss-hits.
Loft adjustments were easy to make with the supplied wrench and did little to change to look of the club at address, a sign of a well-designed adjustable club, but trajectory remained quite low for the tester, even when set at a higher loft. It should be noted that low-lofted hybrids are generally clubs that will appeal most to high swing speeds to begin with and feedback received from golfers testing higher lofted versions of the M3 has been quite positive.
Final Thoughts
As Wilson Staff's first true player's hybrid offering, the FG Tour M3 delivers sleek looks and performance that appears to be appropriate especially for the Feel (F) player, but possibly for the Control (C) player as well. The small profile, lower trajectory, and potential for workability are all things that have been missing from the Wilson Staff lineup, so the M3 should attract a new type of player to the company's hybrid offerings. More information on the FG Tour M3 and other Wilson Staff products can be found at www.wilson.com.