New shoe hitting soon from Puma.
From the company.
The PROADAPT Spectra features an upgraded design—with premium ADAPT foam in the heel for lightweight, stable cushioning, exceptional ground feel, and energy return. In addition, the topline chassis, which sits atop the ADAPT Foam, wraps around the heel for added torsional rigidity. The shoe's outsole boasts Dual Density Tornado cleats and four PWRADAPT PODs in the heel, providing a solid connection with the ground. Made for everyone, the PROADAPT Spectra boasts an ADAPTIVE FIT SYSTEM with a molded, inner comfort collar and an ADAPT-WRAP tongue that adjusts to any foot shape or size.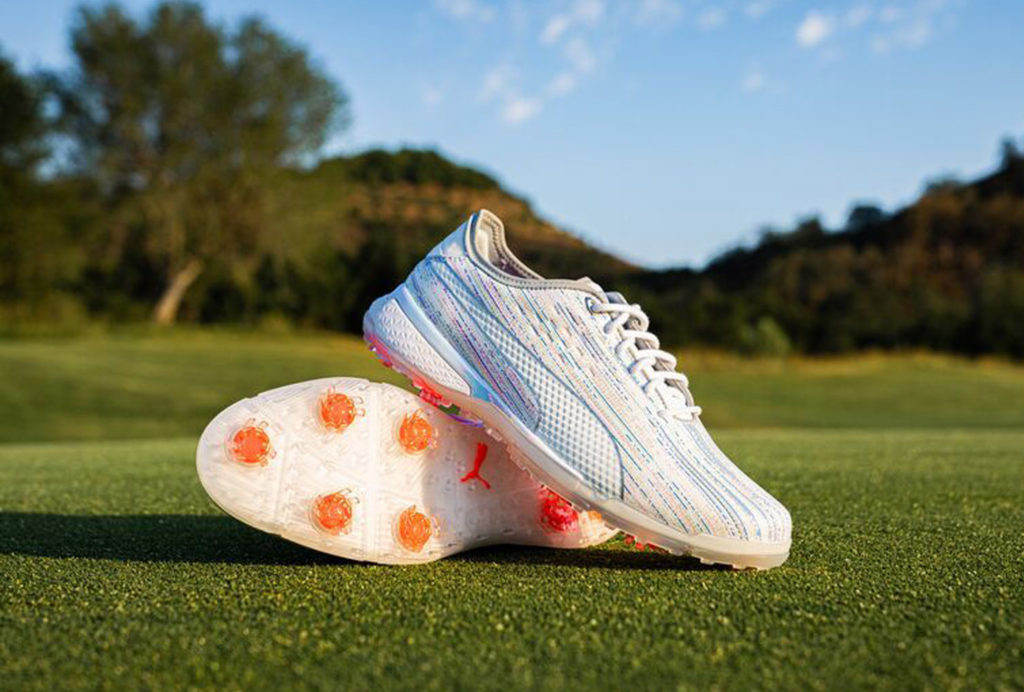 The PROADAPT Spectra is styled with greatness in mind—the graphic that dawns the upper is aimed to inspire optimism, hope and community in the world through notable moments in sports. The upper is made with premium Atlantis leather and features a graphic inspired by bands of refracted color to represent seeing beyond the ordinary and creating meaningful moments on the course. Made for casual and professional golfers alike, the PROADAPT Spectra shoes provide Tour-level comfort, stability, traction and fit in every swing.
We will have a lot more coming up soon. What are your thoughts on the looks and design?