Puma Golf is out there proving that there is no rest for the weary. We have seen several fun releases recently, such as their Spring Break collection, Palm Tree Crew Collection, and an updated look to their Arnold Palmer collection. On the footwear side, their latest spikeless offering, Fasten8, hit the shelves in early March. However, not everybody wants to wear spikeless shoes. With that in mind, Puma is unveiling a new spiked shoe, one that you may have noticed as part of Rickie Fowler's scripting, the ProAdapt Delta.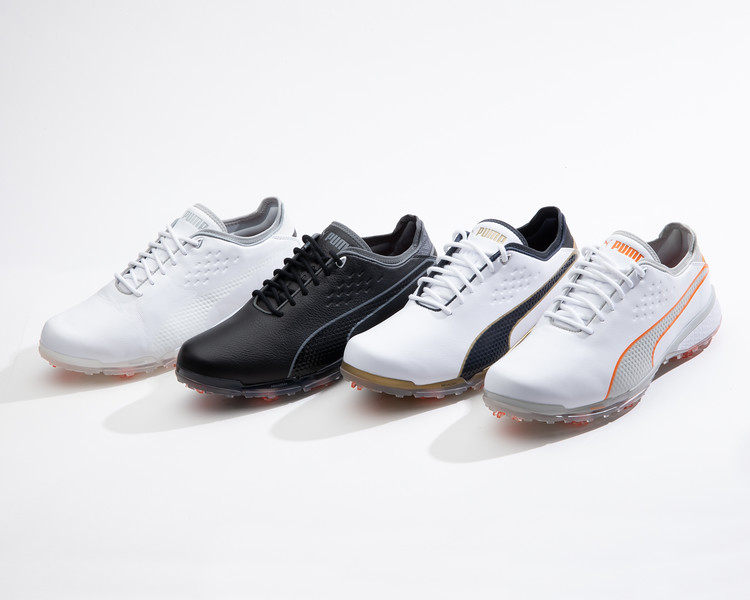 ProAdapt Delta is designed to handle all the conditions that the best in the world face daily. All-new for these kicks is Puma's ADAPT Foam. This material combines the highest-grade EVA Cushioning paired with Styrene, which is an impact-resistant foam. What this does for the golfer is not just provide stable cushioning, but also excellent stability.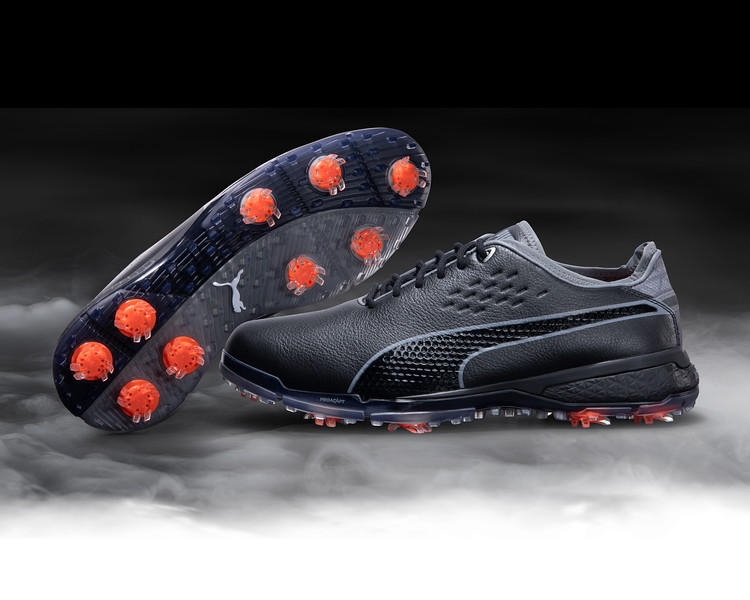 Not only will the ProAdapt Delta feel comfortable on your feet, but you will also get some incredible traction thanks to the ProAdapt Outsole and Dual-Durometer Tornado Cleats. Those low-profile cleats will help provide a solid connection to the turf throughout your golf swing. Puma has utilized flex-groves in specific areas to help improve movement and provide unrivaled comfort for those walking rounds. Ever have one of those rounds where your feet are tired and sore by the time you step off the 18th green? With the amount of tech that Puma has poured into the ADAPT Foam and sole design, these shoes should leave your feet comfortable and refreshed enough to consider walking another 18.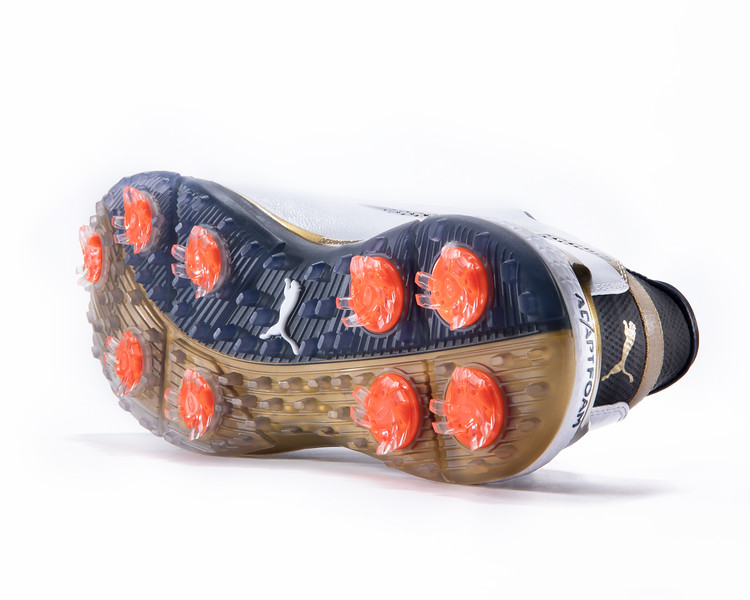 For a long time, spiked cleats lacked the comfort found in many of the spikeless options found on the market. Puma has gone with an Adaptive Fit System that uses premium full-grain leather materials and a molded comfort collar which will provide a running shoe-like comfort while catering to those who prefer the look of a sophisticated shoe. A one-piece tongue also wraps around the foot offering medial support. The perceived comfort gap that seems to exist between spikeless and spiked shoes has now been narrowed thanks to the ProAdapt Delta. Golfers will no longer have to choose between comfort and traction.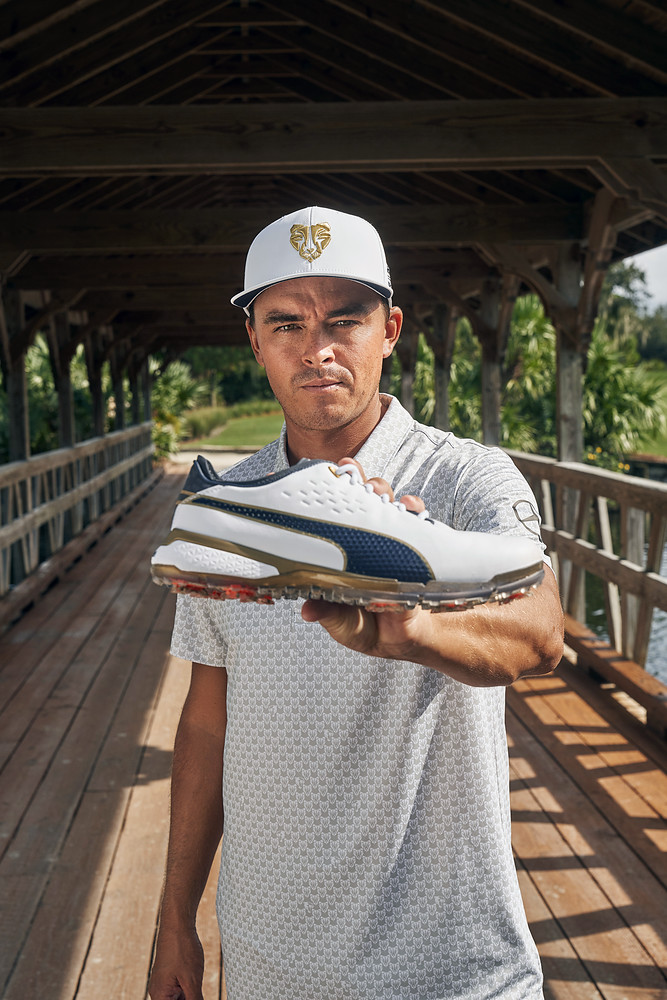 Puma's new ProAdapt Delta is available in four different color options and is available now at www.pumagolf.com. Also, keep an eye out for some special edition releases of the ProAdapt Delta as Puma has several releases already in the works.
The Details
Available: Now
Price: $200
Waterproofing: 1 Year
Colors: White
Black/Quiet Shade
White/Gray Violet
White/Navy Blaze