Back in October, THP featured a story that was discussing the rumors flying around about Parsons Xtreme Golf signing players for the 2016 season. Yesterday, the company made it official with their hashtag campaign #PXGTroops.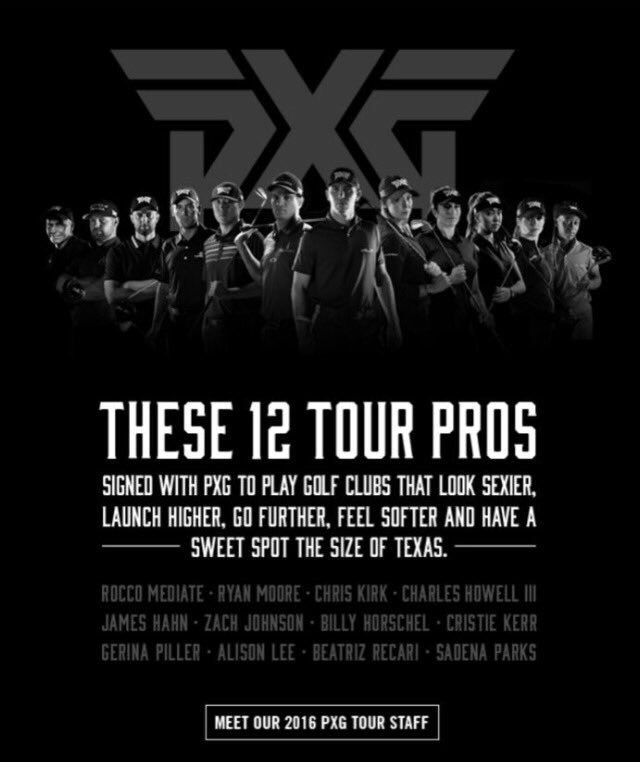 While the stable is impressive and there are some names that will be at the top of leaderboards in 2016, the question THP is asking is, does this move the needle for the brand? A premium priced and marketed brand that has plenty of resource has a place in the industry, but will the modern golfer pay enough attention to those bags on the weekend on tour and decide that the high cost is of value to them as a player?
Time will tell, but it is certainly a good start with a stable of young hungry players with some major winning veterans sprinkled in.