Quantix Golf has really hit the ground running in 2020 and has now launched its second ball, the F18 Tour. And with the word Tour in the name, my expectations were high for this new Direct to Consumer ("DTC") market entrant.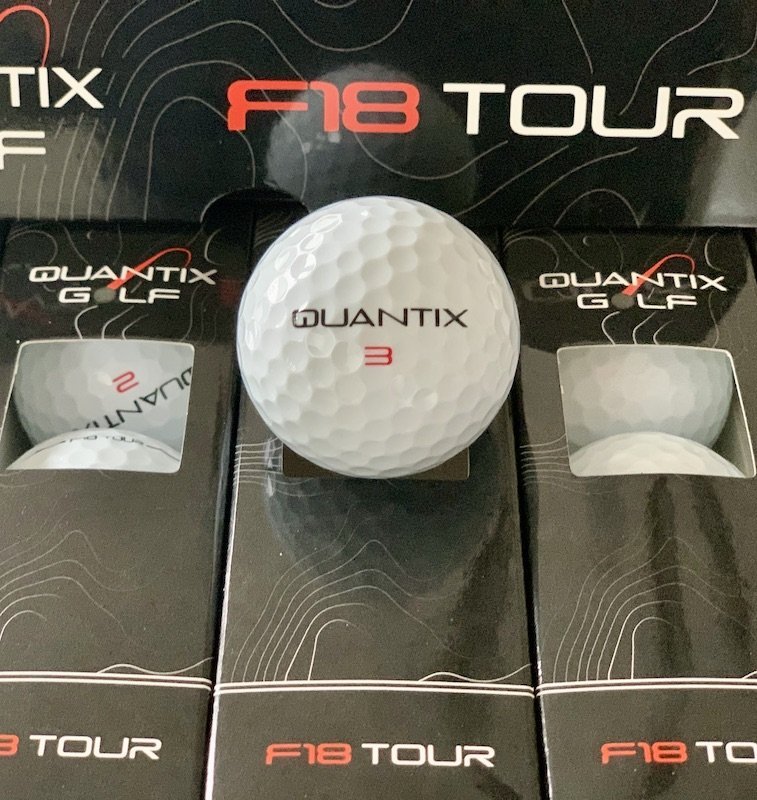 For those that are unfamiliar with Quantix Golf, it is a new golf company based in Texas but it comes into the market with plenty of experience behind it. The company's ball scientist, Larry Cadorniga, has designed golf balls for many industry leading companies over the years and he brings that knowledge to Quantix to give it some credibility compared to the other DTC companies. According to the Quantix website, the company has more than 100+ combined years of "golf experience in golf balls, golf clubs, design expertise."
The F18 Tour is a 3-piece urethane ball and Quantix makes a lot of the normal DTC claims including "low driver spin," "soft feel," "high green side spin," and "tour level distance." Of course, nearly every DTC ball features similar claims, so a little direct comparison with some market leaders was necessary to really test Quantix's first urethane ball. The testing was done with (1) a partial wedge shot to test greenside spin, (2) a 7 iron to test mid irons, and (3) driver swings. Two of the three results were basically what I expected but one result made my jaw drop.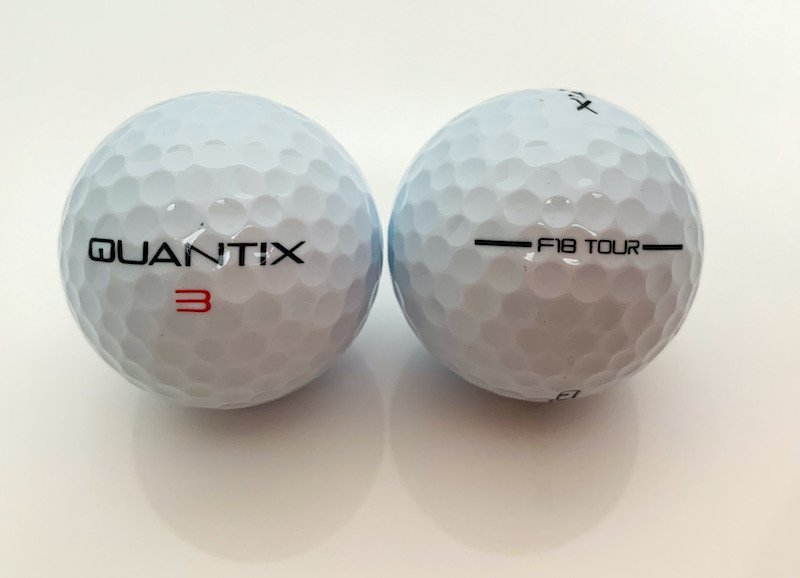 Around the green and on partial wedge shots, the F18 Tour's spin was right where it needs to be for a premium tour ball. The F18 Tour was within 100 rpm of the big names on the market right now and certainly within the margin of error for this human tester.
The 7 iron testing also showed that the F18 Tour was comparable with some of the biggest names on the market. The F18 Tour had ball speeds and launch angles that were essentially the same as other premium balls but also had marginally more spin than others.
So now we get to the driver, which is where my jaw dropped a bit. I saw the expected high greenside spin and higher than most mid-iron spin, so I expected to see higher than average spin off the driver too. Boy was this expectation really, really wrong. In fact, the F18 Tour delivered off-the-charts low driver spin numbers and certainly the lowest of my testing. And it wasn't even close, as it was about 500 rpms lower than the next closest ball.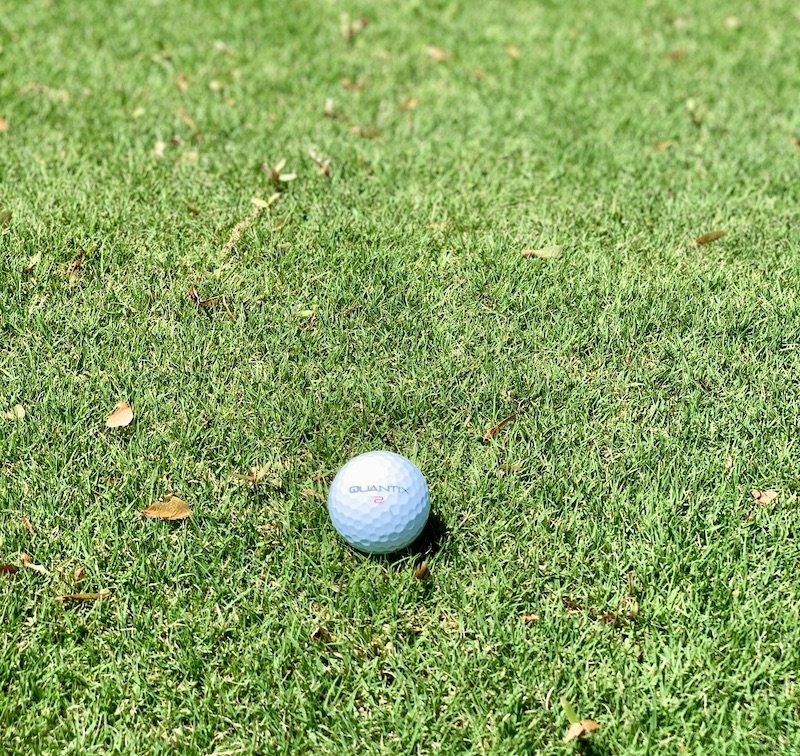 Honestly, I am still astounded by how low the driver spin numbers were and how consistently they were that low. While I cannot play a ball that spins that little off the tee, I know plenty (and I mean plenty) of golfers that could benefit from reducing some of their driver spin, and the F18 Tour seems to be positioned to compete in this market.
Lastly, as seems to be the case with all DTC ball companies, the durability of the cover is a bit of a concern. Although the F18 Tour did not have the worst wear I have seen in the DTC space, its cover did show some inconsistent wear. For example, certain balls resisted wear after several wedge shots while others would have a tear in the cover after a mid-iron strike. Most balls lasted many holes until they showed wear (or I lost them) so it wasn't a major concern but the wear was consistently inconsistent.
The DTC golf ball market seems to be growing by the month and Quantix Golf's F18 Tour is another solid option in this highly competitive market. If you are someone who wants to lower their driver spin with the simple change of a ball, I recommend giving this ball a chance to see if it works for you. The F18 Tour has a starting price of $32.99 per dozen (with bulk purchase price discounts available). You can learn more about Quantix Golf at www.quantixgolf.com and you can join the conversation and find more details about the testing on the forum, here.