The Aldila Rogue shaft lineup has been a popular shaft for a number of years, and the latest version continues to get rave reviews on THP Golf by readers. We wanted to dive in a bit deeper, so sat down with the team from Aldila for another episode of Quick Six.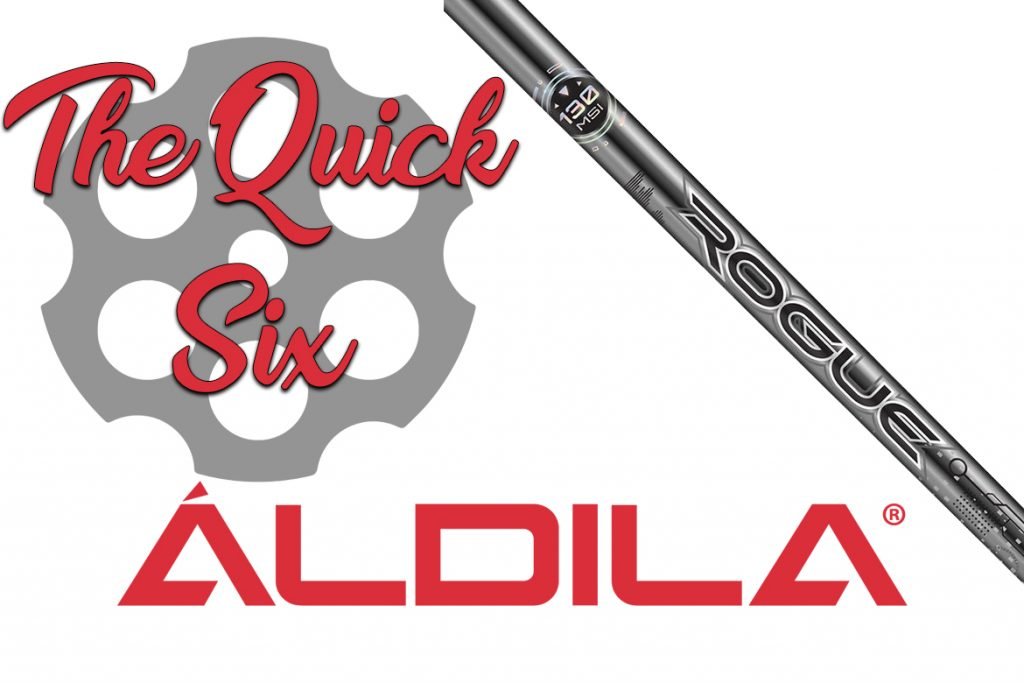 THP: Aldila Rogue was a huge topic when it first hit the seen and now the 130 MSI model is out. What can you tell us about 130 MSI and why it matters?
Mark Gunther: 130 MSI represents the stiffest and lightest fiber ever incorporated into an Aldila product allowing us to take the design and performance of this shaft to the next level.
THP:Right now the Silver is available, but tour testing has shown some others. Will there be a full line available at some point for consumers?
MG: The Aldila Rogue Silver 130 MSI was launched earlier this year. The family will be completed over the coming months with the addition of the Rogue Black 130 MSI later this summer and for the first time a Rogue White 130 early in 2020. The new family of profiles build off of the Original Rogue Silver 125 MSI and Rogue Black 110 MSI but feature some very innovative enhancements-including the addition of the 130 MSI material and a progressive balance point story.
THP: For a golfer interested in the Aldila Rogue line in general, what can you tell them about the lineup that makes it unique?
MG: We have advanced the very successful and popular original models by adding both premium fibers and turning the series into a 3-provile series for the first time. This new system offers the player more options, the new progressive balance point concept all designed to translate to incredible energy transfer and ball speed gains for players of all abilities.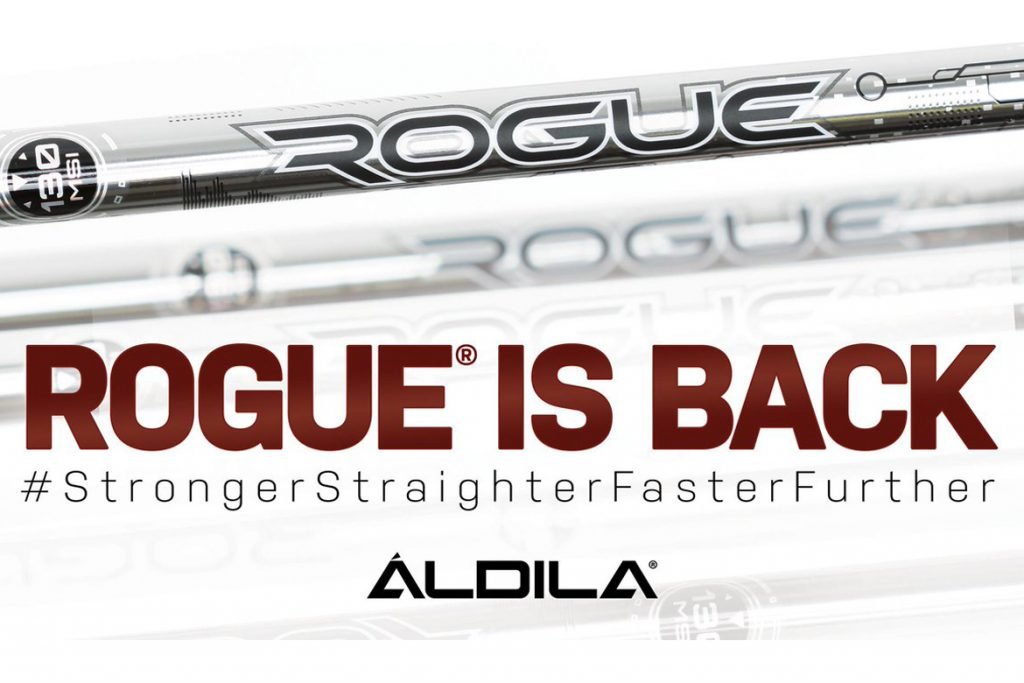 THP: When someone says describe Rogue Silver 130, what is the first thing that comes to mind?
MG: STABILITY. Although Rogue Silver 130 is the most stable, lowest-launching profile in the Rogue 130 family, the addition of 130 MSI and some other advanced design techniques have created a very smooth feel and responsiveness-not typically seen in this stable of a profile.
THP: What is the best way for someone to find what Aldila shaft is best for them?
MG: Consulting our Dealer Locator on the website will point you in the direction of your closest authorized dealer to assist in determining the right shaft combination for you.
THP: What does the future hold for Aldila and how can THP readers and forum members stay current on the info?
MG: We have our own material production facility in Poway Ca. You will continue to see us push the envelope to develop new and invite prepreg so that we can push our designs to the benefit of players of all abilities. Like Prepreg infused with Graphene designed for Synergy, Like Pitch Fiber Prepreg for Rogue, Like the spread tow woven material in X-Torsion you will continue to see our team innovate – be sure to follow us on social media and THP to stay current with all our innovations.
Twitter: @AldilaGolf
Instagram: @aldilagolf
Have you tried Rogue yet? Past or present? Give us your thoughts in the comments below, or join us in the THP Forum here, to continue the conversation.