A few months ago, THP sat down with Hiroyuki Fukuda from Nippon to discuss the different shafts that make up their entire lineup. Rather than tell you about it, here is a quick THP TV episode breaking down each shaft the company offers.
Fast forward to today and Nippon seems to be popping up in fitting results on the THP Forum more than ever. THP wanted to continue to discussion on the brand overall and what better way to do it, than continue the new segment we call Quick Six. If you missed our previous Quick Six segment on golf balls, you can find that here.
THP: The popularity of Nippon is on the rise and we are seeing them more both in standard options as well as after custom fitting results for THPers. What do you attribute that too?
Hiro Fukuda: More consumers are asking club manufacturers for Nippon Shaft options as our tour and consumer usage increases.
THP: How important for a shaft company is having a product that gets seen/used on tour?
Hiro Fukuda: Very important as tour players are at the top of the pyramid of influence as their usage validates our designs and quality.
THP: Can you talk about the manufacturing process that makes Nippon shafts unique?
Hiro Fukuda: Each manufacturing step is constantly monitored for repeatable and reproducible results, similar to automotive industry quality assurance systems. Our proprietary raw materials are spring steels that are heat treated in our unique methods that result in a "softer" feel described by many users.
THP: As manufacturing has gotten better, do you think the future is in lighter weights overall?
Hiro Fukuda: It's my opinion, that manufacturing quality alone is independent of light weight, however light weight shaft choices have become more available, mirroring tour usage.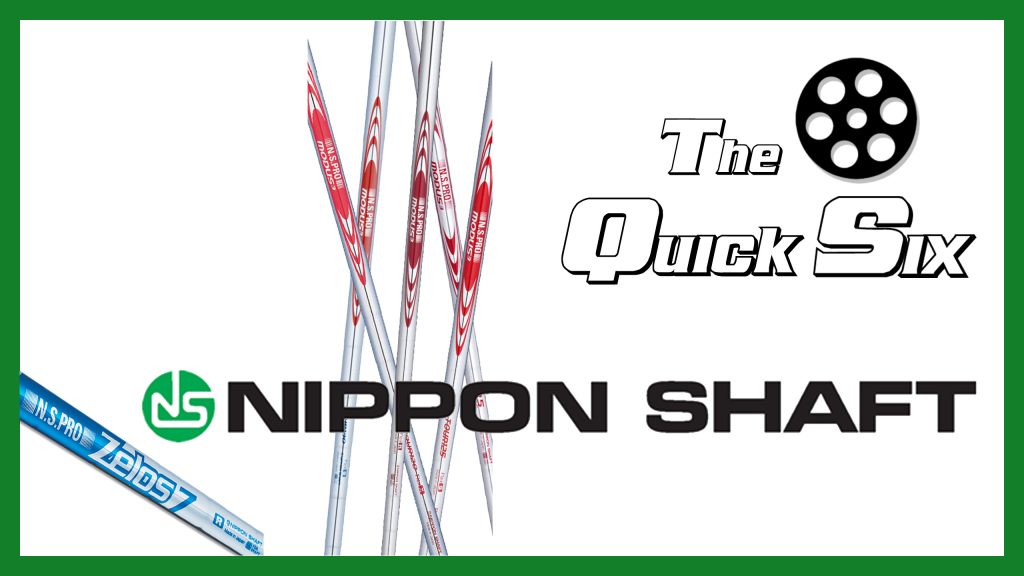 THP: Nippon is known mostly for their steel shafts, but the graphite options do exist. Do you think that line is overlooked and why?
Hiro Fukuda: Yes, due to our poor marketing, lack of tour promotion and availability of many high quality, better promoted brands.
THP: What does the future hold for Nippon as it relates to their products?
Hiro Fukuda: We continue to challenge ourselves to make unique designs that meet tour and consumer needs.
What do you think about the answers from Hiro? Have thoughts or opinions? Join us in the THP Forum where golfers are discussing this interview right now.