Project X has become a mainstay on both the PGA Tour and in the bags of golfers all over the world. From their high end performance to brilliant naming and marketing, the lineup continues to grow in popularity with each month that passes. We wanted to dive in a little bit deeper so got a chance to chat with Don Brown for another episode of The Quick Six.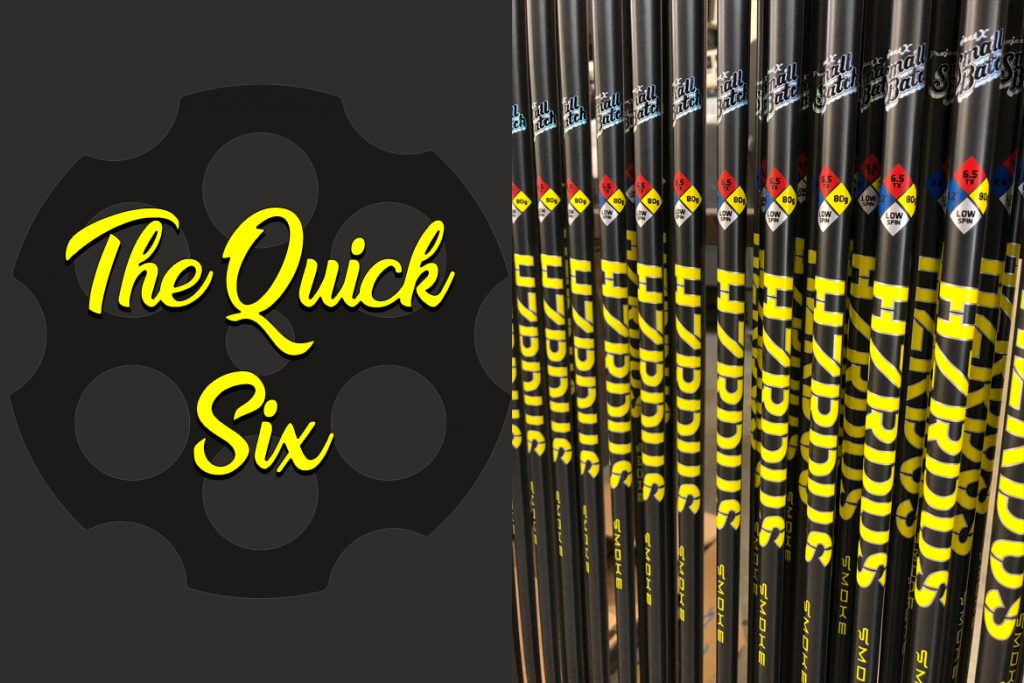 THP: Project X has been as popular as any shaft in golf the last few years. It started with HZRDUS, continued to EVEN FLOW and now HZRDUS SMOKE. What is the reasoning behind all of the success?
Don Brown: Our recent success is the combination of innovative performance, killer cosmetics and great marketing. The designs behind HZRDUS and EvenFlow are well engineered and are great fit for the target audiences but without the cutting edge branding, great cosmetics and marketing reach you wouldn't see the success that we've had over the last couple years. You must have all three to be truly successful.
THP: Seeing a lot recently about Small Batch from Project X. Can you explain what Small Batch is?
DB: Small Batch is the next evolution of our premium products. Shafts are normal process through grinding for final CPM in large batches. With Small Batch each shaft is individually processed through grinding to ensure a tighter frequency tolerance and less shaft to shaft variation.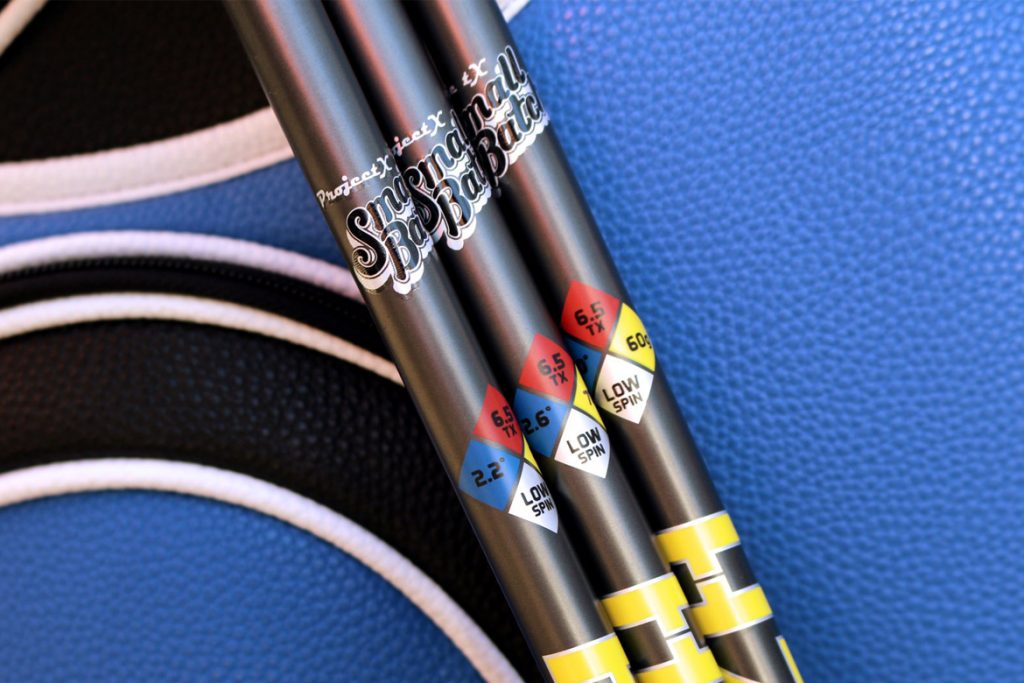 THP: How can Project X as a whole continue the success that the last/current 3 lines have had?
DB: Not resting on our laurels. HZRDUS and EvenFlow have been wildly successful but we know in the golf industry it's "what have you done for me lately". We are always looking to refine and improve the performance of our products and using new materials and also looking for new eye catching cosmetics. I think you can see that with the new Smoke Green. It's an improvement to the T1100 which was a top performer for strong players but what everyone noticed is the bada$$ Gamma PVD finish.
Right now we have two new materials we are working with for release in the next 18 months and a new cosmetic technology that is going to blow THPer's doors off.
THP: Going back to HZRDUS and HZRDUS Smoke, some of our readers didn't view them as a different or new line, but rather an extension. SMOKE being more of a follow up to HZRDUS, can you explain the differences?
DB: Smoke is a line extension to HZRDUS. HZRDUS Black was a great shaft but it did have some drawbacks. It was very tip heavy and that could lead to some heavy builds from a swingweight standpoint and admittedly it was probably too stiff in the 6.0 and 5.5 for the normal 6.0 and 5.5 players. With Smoke Black we thinned the wall out in the tip, resulting in a more traditional swing weight and tweaked the softer flexes to fit a large percentage of golfers. Smoke Yellow and Green are similar, making tweaks to the original designs to better refine performance.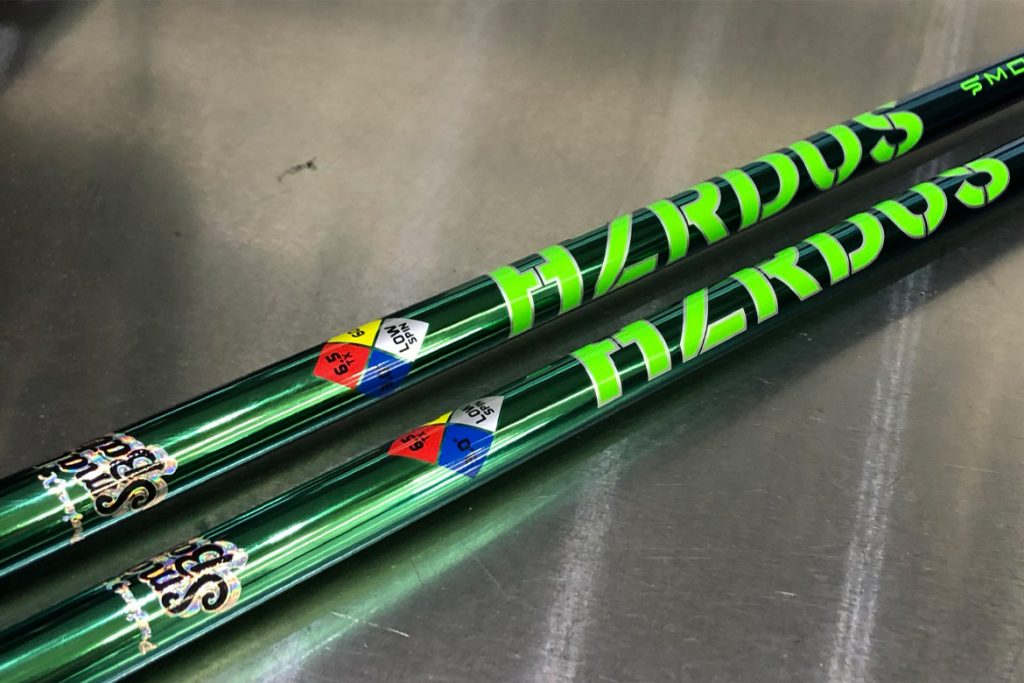 THP: With so many options out there and the equipment being so good right now, how important is fitting, from the shaft company stand point? Can someone go in for a fitting and say I want to be fit for Project X and confidently, will you have something for everybody?
DB: We absolutely have something for everyone and that's a message we definitely want everyone to hear. For a long time Project X was all about low trajectory for stronger players, from the original steel through to the HZRDUS graphite line. With EvenFlow and PX LZ steel we have created products that fit the whole range of golfers. Fitting is tremendously important, the head, ball and shaft work as a system and any of those being off will have a negative effect on your results. You could have the ideal head and ball for your needs but if you're an EvenFlow Blue type player using a T1100 6.5 you aren't going to be able to maximize your results.
THP: THP Event coming up this year that will be a little bit different than in the past. Are you ready for another group of forum members to learn about shafts and create magic?
DB: I'm not sure you're ever ready for a group of THPers to come to your facility. It's like having your zany in-laws come over for Thanksgiving. You're excited to see them but you wonder what crazy Uncle Ward is going to do this year.
I kid, I kid. The THP events are always fun. Everyone that has come out has been fun to hang out with and it's rewarding to see how excited people are about what it is we do.
Do you use Project X shafts? Drop a comment below or join us in the THP Forum here and give us your thoughts on this Quick Six.