After his low round yesterday, countless members of the golf media were quick to point out that McIlroy has struggled in Friday rounds this year on tour. Today, he answered those critics by mirroring his 66 from yesterday and taking a large lead into the weekend.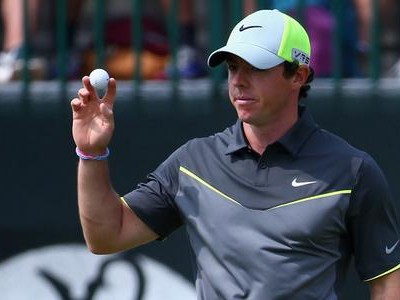 The other big headline was Tiger Woods who struggled early and again late and finished his round on the cut line (currently) at +2. Starting out with double bogey and then following it up with a bogey gave his strokes back he earned on the back 9 yesterday and then late in the round a triple was too much to overcome.
The leaderboard is currently littered with top stars such as Dustin Johnson, Rickie Fowler and a host of others setting up the weekend to be a memorable show. Tons more action still to come all week long and you can join THPers from all over the world in the ongoing 2014 Open Championship thread and chat.