In one of the most gripping and exhilerating major championships that has been completed in recent years, Sunday was filled with bad weather and solid delays. The course became very wet and the golfers were taking dead aim.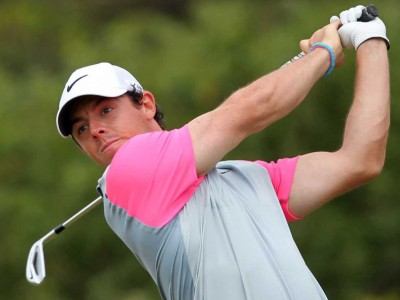 After just a few holes, the tournament leaderboard was setting up shape for an epic finish. McIlroy, Mickelson, Stenson, Fowler and Wiesberger all shared the lead at -12 as the golfers were moving at a fairly brisk pace trying to get rounds finished and knowing they were playing against the clock.
As the jam packed leaderboard made their way past the turn, young Rickie Fowler was in the lead alone at -15 with Mickelson, McIlroy and Stenson just a stroke behind. The biggest question mark right now is pace of play versus the darkness beginning to set in.
As the 2nd to last group approached the par 5 18th hole, the leaderboard had turned a bit with McIlroy being at -16 and Mickelson and Fowler being a stroke behind at -14. Darkness was setting in and the players' rushed to get finished so in a very unique situation, the final 4 players teed off together. Mickelson birdies the 18th to get to -15 and Fowler makes par to finish in 3rd place.
This was Rory McIlroy's 4th major championship and 2nd PGA Championship and he is 25 years old. Winning the 2014 Open Championship just 2 weeks ago and then taking home the WGC Bridgestone Invitational last week left fans wondering if he was on a historical type of tear. McIlroy answered that question with this victory.
The 2014 PGA Championship gave us everything that one could want in a major championship.