As if anybody needed more clues to who is playing the best golf in the world right now. Gone are the days of those wondering "What is wrong with Rory" and back are the questions like "Is this guy unbeatable". McIlroy came back from 3 down on the final day to win the star studded event at Firestone featuring 49 of the top 50 players in the world.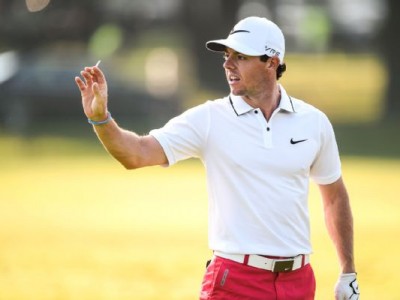 With Adam Scott finishing outside of the top 5, McIlroy takes over the #1 spot in the world rankings heading into the final major of the year where he is undoubtedly the heavy favorite. Over the last month, the young superstar has been busy winning the Open Championship and this week once again looked spectacular against the best in the world.
With former #1 Tiger Woods having to withdraw after reinjuring his back, McIlroy could be exactly what the game needs again. Having someone show the dominance only seen a few other times and doing so with a smile on his face is what brings fans in and keeps them in place.
Heading into the PGA Championship, Rory McIlroy is the #1 player in the world and doing so with a free wheeling game that the world has not seen in quite some time. Do you think he finishes the major season off with a bang and captures his 2nd PGA Championship and 4th major championship of his career?