Callaway Golf has a lot of things going on it seems and one of them is expanding their tour staff. It appears as though they may have done just that and grabbed a player with a huge upside and star power in Ryo Ishikawa. Ryo has made major news over the last few years and has as much upside potential as anybody playing professional golf.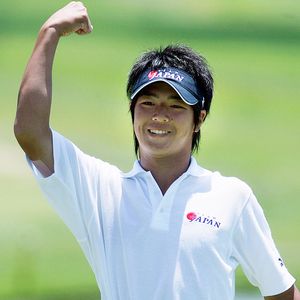 The THP Tour Spot has recently learned that this young superstar will be the latest major move in this offseason as he will be signing with Callaway Golf. As you may remember, last week THP interviewed Harry Arnett from Callaway Golf and he mentioned the expansion of their tour staff. During the same time, Callaway has hinted at a major signing through social media channels such as Facebook and Twitter.
It appears as though that major signing will be none other than Ryo Ishikawa and THP believes this is the perfect player to add some youth movement to their stable of golfers.
The THP Forum Is Discussing This Topic Here